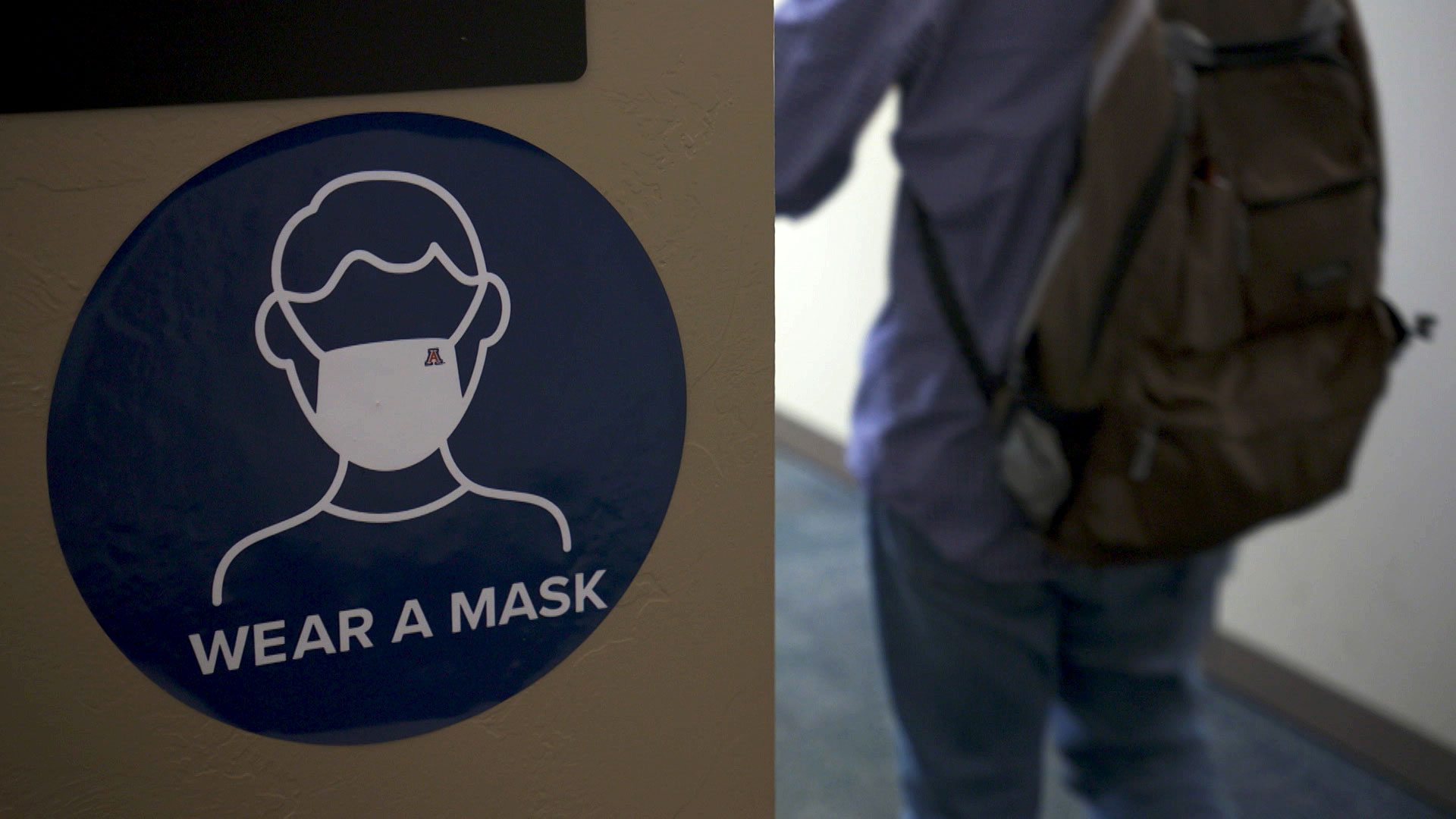 Signage inside a building at the University of Arizona promotes mask wearing on campus, July 2020.
Robert Lindberg/AZPM Staff
The University of Arizona expects to move to Phase 2 for classes beginning Feb. 22.

Phase 2 allows classes of fewer than 50 people to meet in-person so long as all students and teachers wear masks and social distancing is observed in the classroom.
The university will move to Phase 2 if COVID-19 cases continue to fall in Pima County and Arizona, according to university officials.
UA President Robert Robbins said he hopes by the time the fall semester begins in August, classes can be largely in-person.
"I would love to see our students vaccinated before they leave for summer break so that when we come back in the fall as many people as possible in the UA family and in southern Arizona are vaccinated," said Robbins.
Robbins announced the university is also reducing its testing requirement for students who live on campus. Now, students will only have to get tested once a week instead of twice.
The positivity rate of COVID-19 tests for students, faculty, and staff on the UA campus has not been above 2.5% for nearly three weeks.