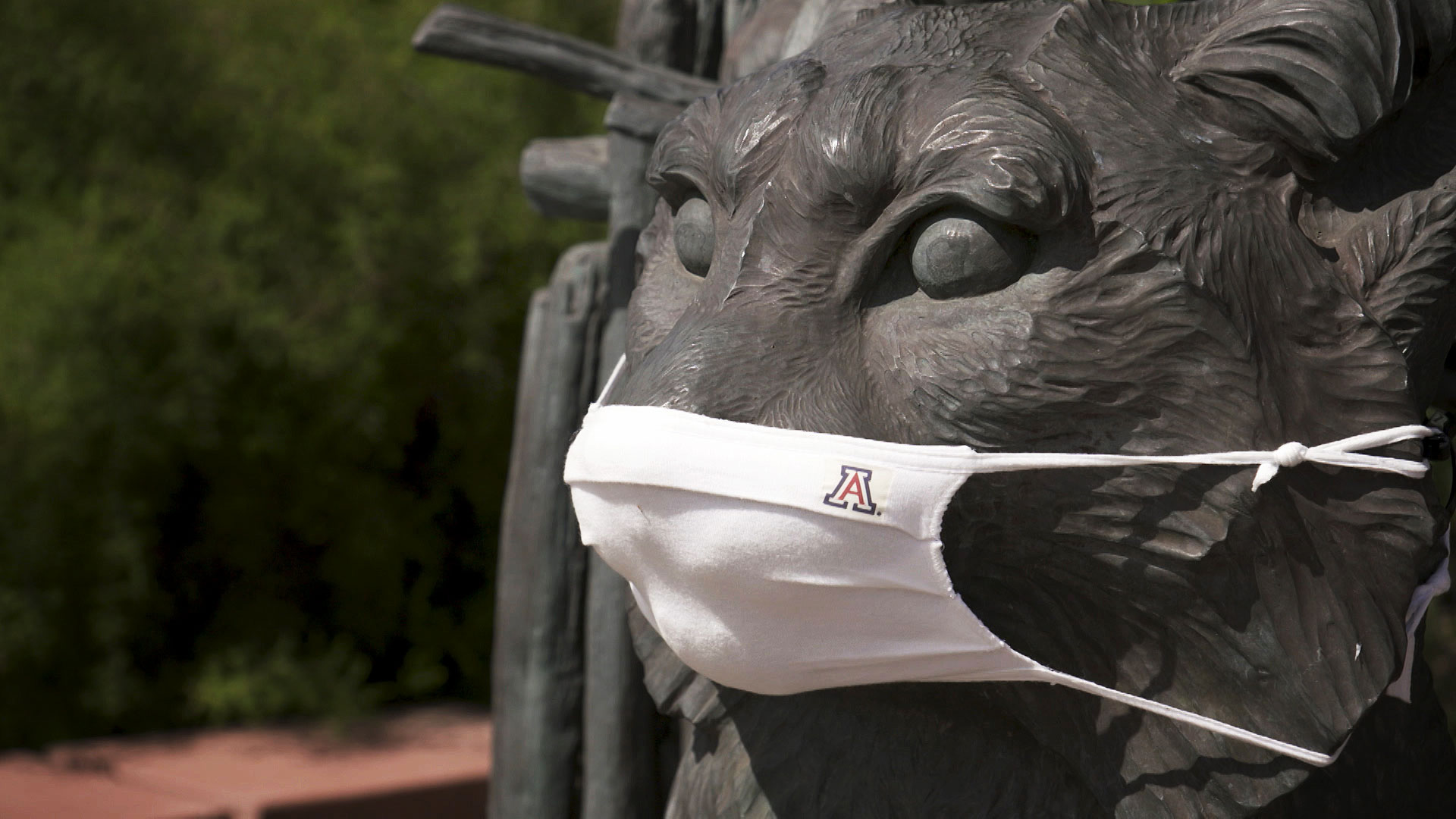 UA wildcat sculpture sports a mask, July 2020
AZPM Staff
On Feb. 10, the University of Arizona reported no positive COVID-19 tests out of the 1791 tests it administered to students, faculty, and staff that day.
That marked the first time since August, when the university began reporting its daily test results, that there were more than 300 tests and no positive results.
In recent weeks, the university began requiring all students living on campus to be tested twice a week while students coming to campus along with faculty and staff working on campus were required to test once a week.
On Monday, University of Arizona President Robert Robbins announced the university would reduce testing for on-campus students to once a week due to a drop in cases.
The university has not had a positivity rate about 1% since Jan. 27.
During an outbreak in September, UA saw hundreds of new cases a day with a positivity rate for testing as high as 17.5%.