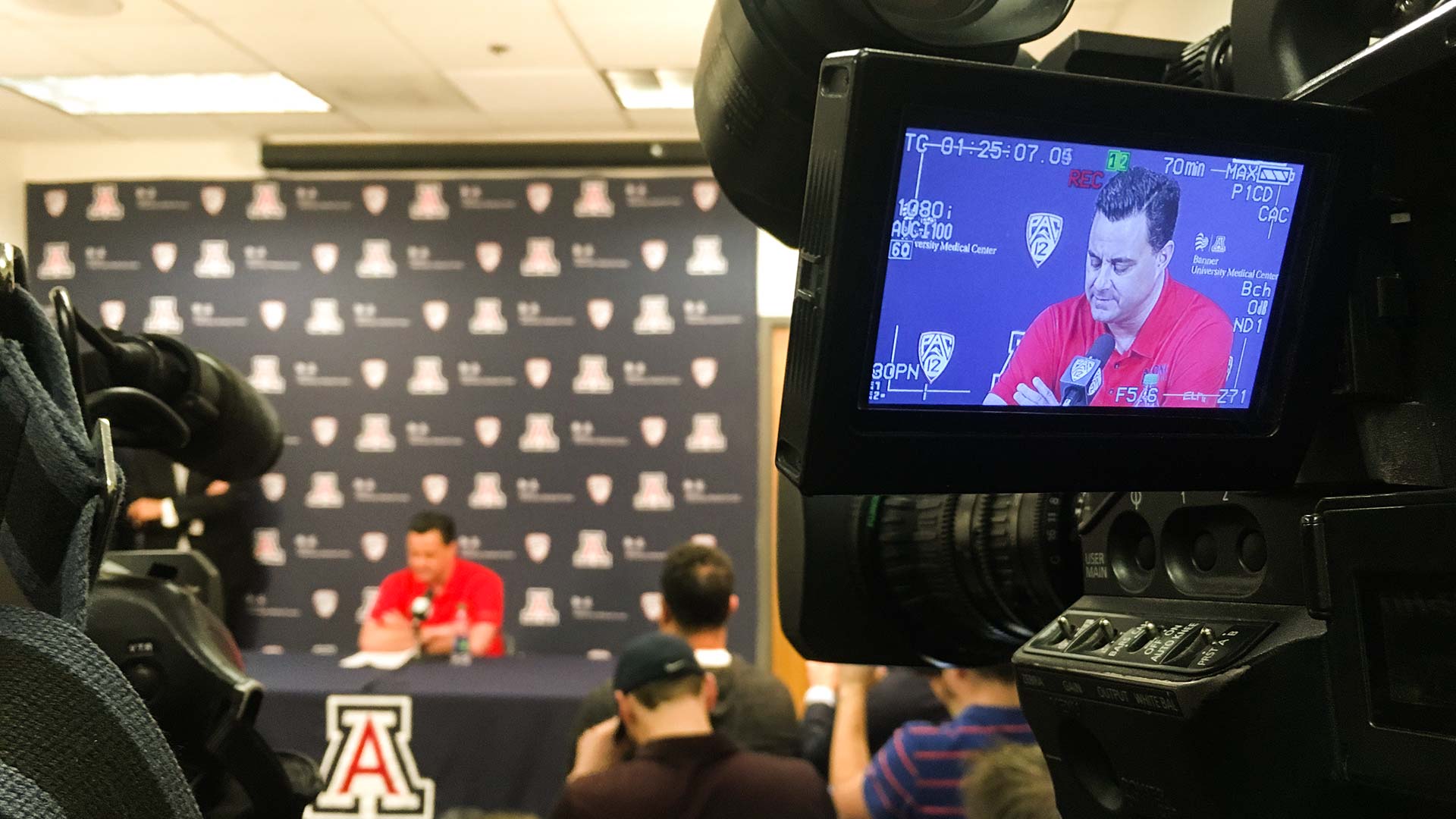 University of Arizona men's basketball coach Sean Miller
Nate Huffman, AZPM
Arizona has released the Notice of Allegations it received from the NCAA last fall, which includes five Level I violations, considered the most serious offensives by the governing body for college sports.
The school released the notice after a judge this week ruled in favor of a lawsuit filed by ESPN.
The violations include a lack of institutional control by the men's basketball and swimming programs.
Arizona's men's basketball coach Sean Miller faces allegations of multiple NCAA rules violations, including failing to monitor two assistant coaches and allowing them to accept cash bribes and arrange for fraudulent academic transcripts for player. The accusations also include unethical behavior by assistant basketball coach Emanuel Richardson for accepting $20,000 in bribes.
Richardson was among 10 people arrested in an FBI investigation into college basketball and served three months in prison.