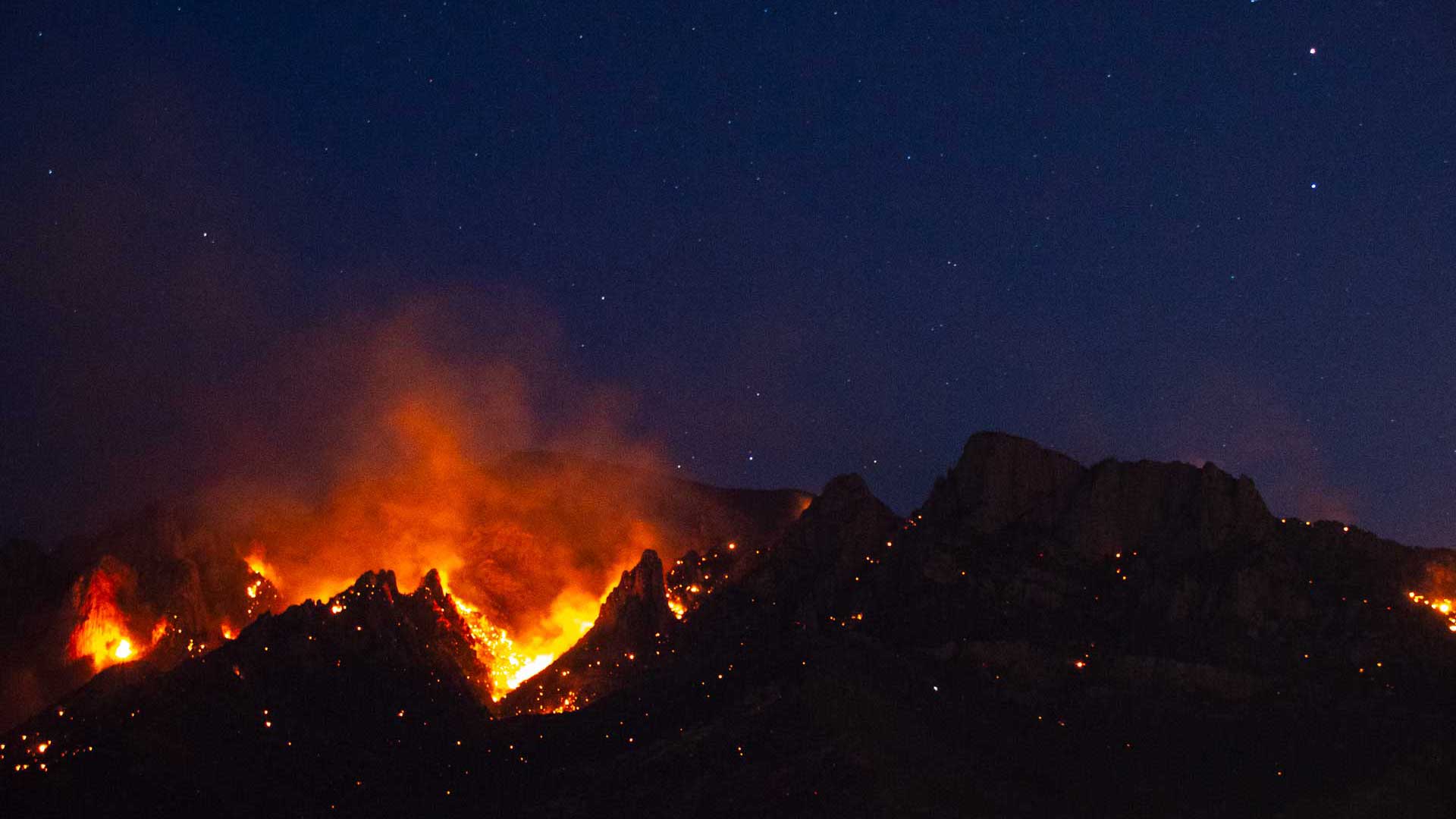 The Bighorn Fire burns on Sunday, June 7, 2020 near Oro Valley, Arizona.
Christopher Conover/AZPM
Wildland fires in Arizona burned 900,000 acres in Arizona in 2020. A bill signed into law aims to help reduce that number.
Senate Bill 1442 allows the use of inmate labor to help clear forests of debris in order to reduce wildfire danger.
"More than 700 inmates will have the opportunity to manage fire-prone vegetation, gain experience with tools, and work together as a team," said Ducey on a call with the media.
The inmates will not be ready for this year's wildfire season due to the need to train and buy equipment.
Ducey said he hopes the bill sponsored by Sen. Sine Kerr and Gail Griffin will have an added benefit.
"I'm confident that this will help reduce recidivism by giving state inmates the opportunity to learn job skills for employment upon release," said Ducey.
The state already trains inmates to fight wildland fires.