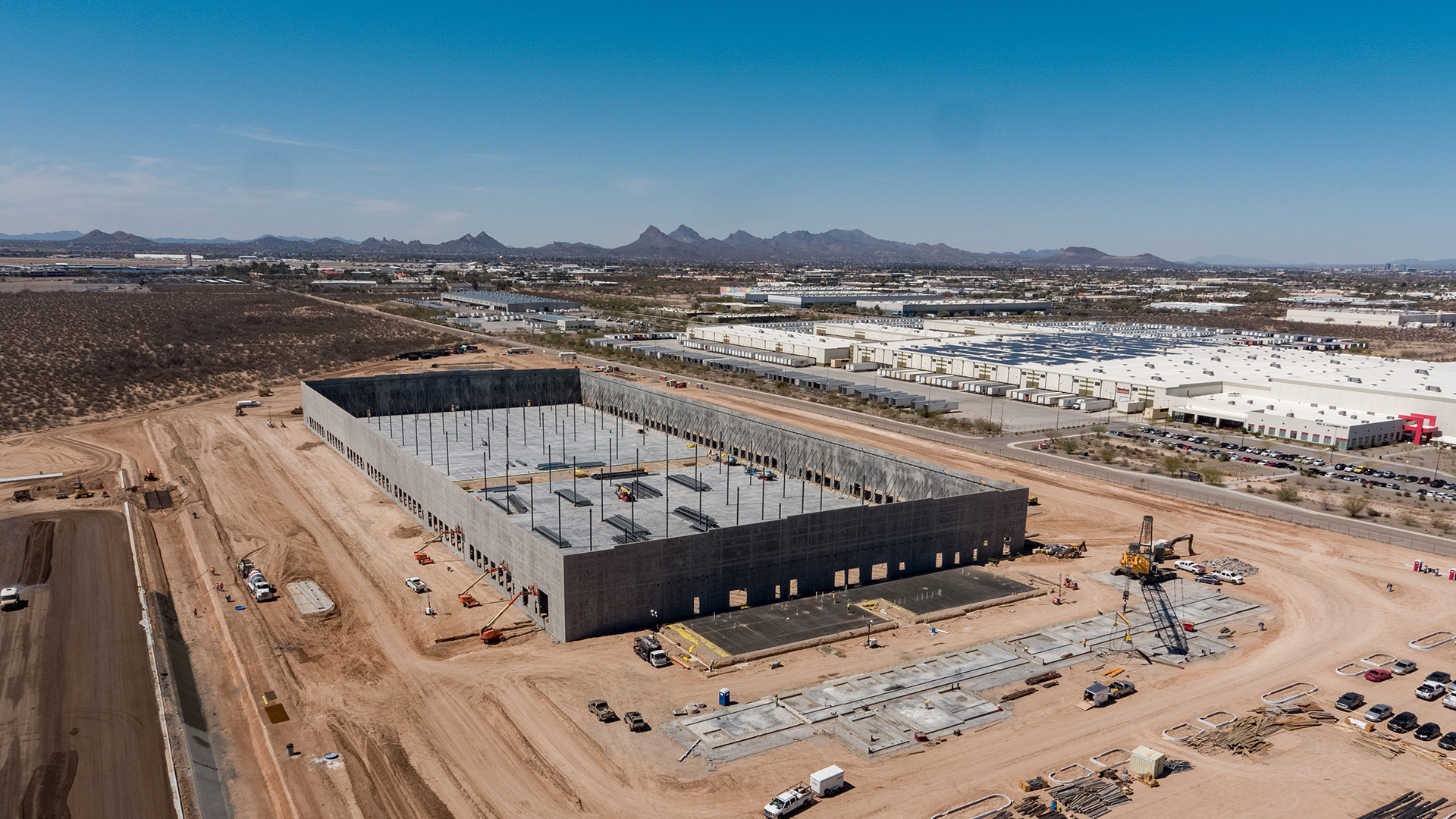 Amazon started construction on the new sort center in Tucson in January 2021.
Courtesy of Amazon and Phantom Aerial Solutions
Amazon.com Inc, the online retailer, will be opening up another facility in Tucson by the end of 2021.
The new sorting facility will be by the Tucson International Airport at South Alvernon Way and East Corona Road. It will act as a mid-point between Amazon's air hubs, gateways and fulfillment centers, and the stations that deliver the packages to customers.
Spokesperson Lisa Guinn said it plans to provide "hundreds" of permanent full and part-time jobs starting at $15 an hour.
"This is welcome news for the City of Tucson and the entire state of Arizona," said Tucson Mayor Regina Romero. "We're thrilled that Amazon has chosen to continue investing in our community, creating hundreds of new employment opportunities for our residents."
It marks the fourth Amazon facility in Southern Arizona with a variety of 28 other facilities across the state, plus 10 Whole Foods locations.
Amazon says it started construction at the site in Tucson and one in Glendale at the beginning of the year.
The company opened a Tucson center in 2019 to fill orders.