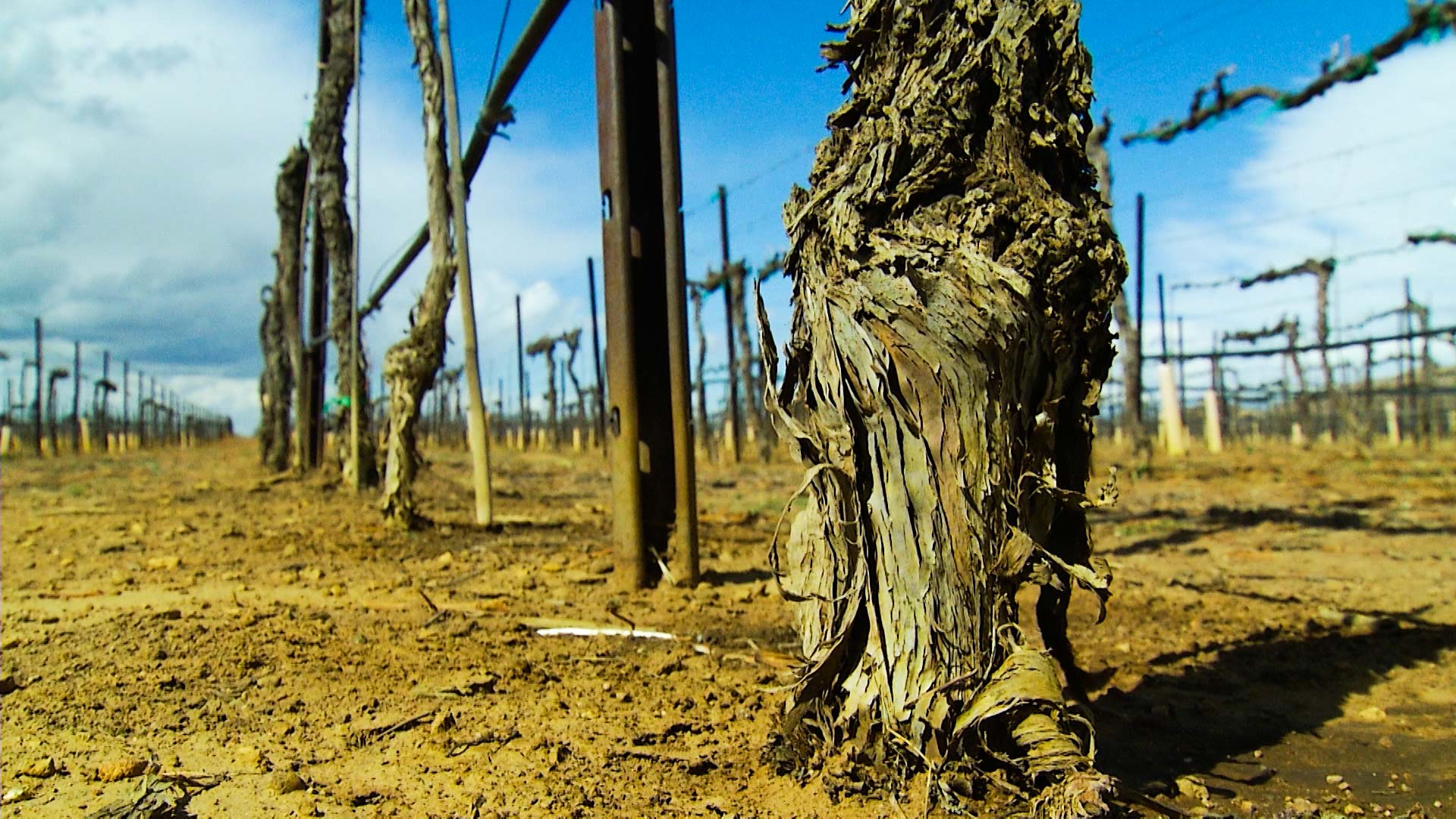 Grape vines at a vineyard in Willcox, Arizona, 2018.
AZPM
Arizona's 1980 Groundwater Management Act established pumping regulations in the state's most populous areas but set no such limits on rural parts of the state. In recent years, some rural areas have come under increased pressure from agricultural pumping that has dropped groundwater levels dramatically.
"We have current wells going dry, we have rivers and streams under threat from groundwater pumping, habitat at risk," said Haley Paul, policy director with Audubon Southwest.
Paul said rural parts of the state, in particular, are being depleted.

"Whoever the biggest well is, is no policy at all. And that's currently what our policy is--the deepest, biggest well wins. And that's not a way for our rural communities to be able to plan and protect their water supplies," she said.
Lawmakers introduced several bills in the current legislative session to regulate or provide more options for managing the state's groundwater. One would have banned most new wells in the Upper San Pedro and Verde Valley river basins. Another would have set spacing limits for new wells in areas that are overdrawn. Another, introduced by Rep. Regina Cobb of Kingman, would have given county supervisors the power to establish groundwater limits or regulations in their area. But those bills and others didn't make it very far—some didn't even get a hearing.
Paul said it's frustrating that lawmakers won't take action on the issue.
"We think it's urgent, we think the crisis is here now, and action should be taken, but it's certainly hard when we get to the legislature and the conversation won't be entertained," she said.
Paul said Arizona needs new policies to protect its groundwater in rural areas and update the 40-year old Groundwater Management Act, especially in light of climate change and ongoing drought.