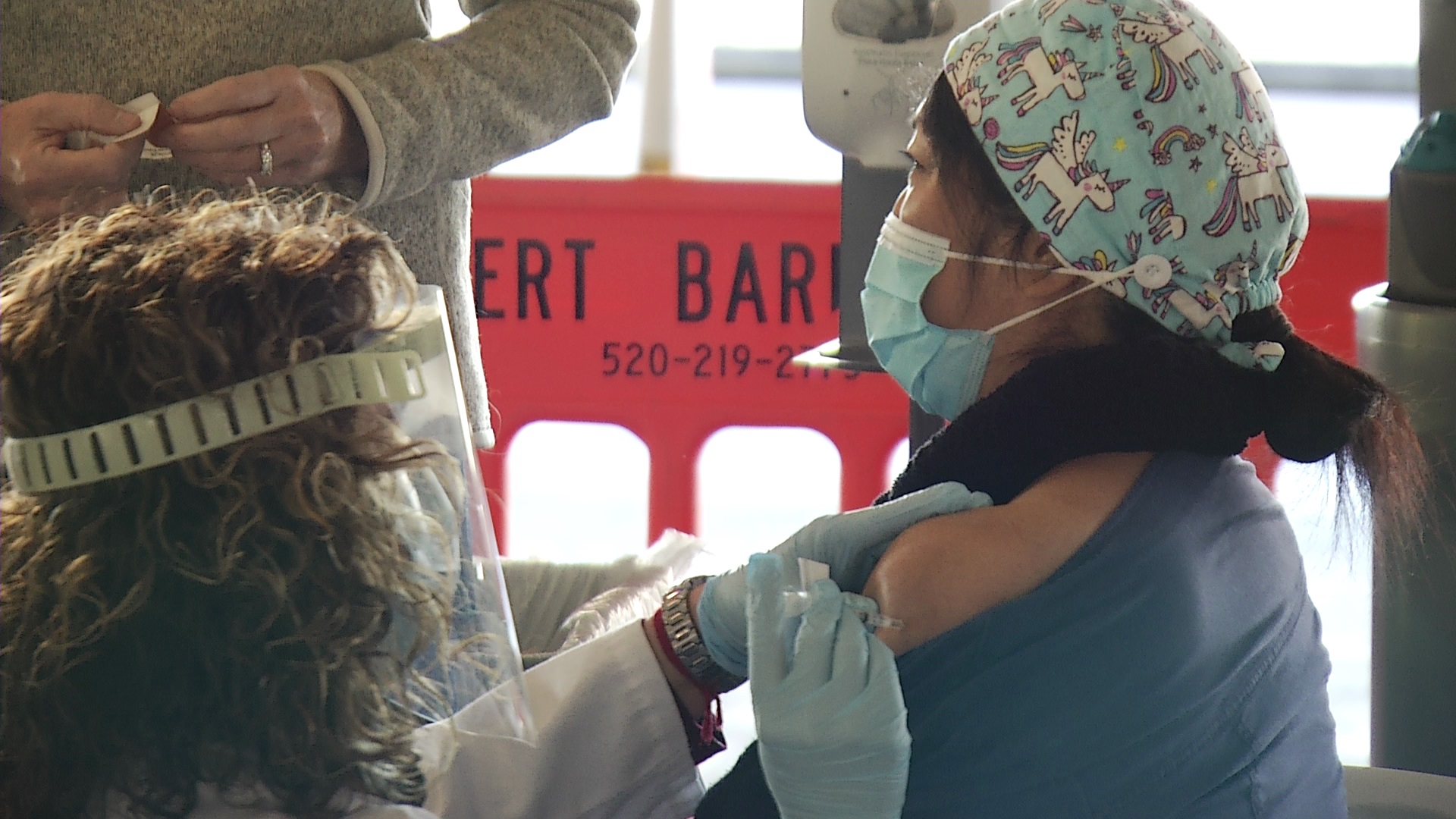 UA Cancer Center oncology nurse Iris Delfakis receives the first shot of COVID-19 vaccine administered at Banner-UMC on Dec. 17, 2020.
AZPM
A University of Arizona Health Sciences study has found that first responders are one of the groups most at risk of catching the coronavirus. It is one of the studies the Centers for Disease Control cited in a report confirming the Pfizer and Moderna vaccines are 90% effective.
Dr. Jeff Burgess, who leads the ongoing Arizona HEROES study of 4,000 health care professionals and other front line workers, says police, EMTs and other first responders had the highest rate of illness among the groups studied.
"We want first responders to understand that they're at higher risk, that it's particularly helpful therefore for them to get vaccinated and to think of other ways to continue to protect themselves," Burgess said.
The Arizona HEROES project involves tracking COVID-19 among people in occupations that pose a high risk of exposure to the virus. The study found the real-world effectiveness of the Pfizer and Moderna vaccines confirmed results from the drug companies' own clinical trials.
Dr. Burgess says the project will now turn to monitoring how long people stay immune, after recovering from COVID or being vaccinated.
The study, which runs through April 2022, is still seeking participants. Burgess urged anyone who works in the appropriate fields to apply.