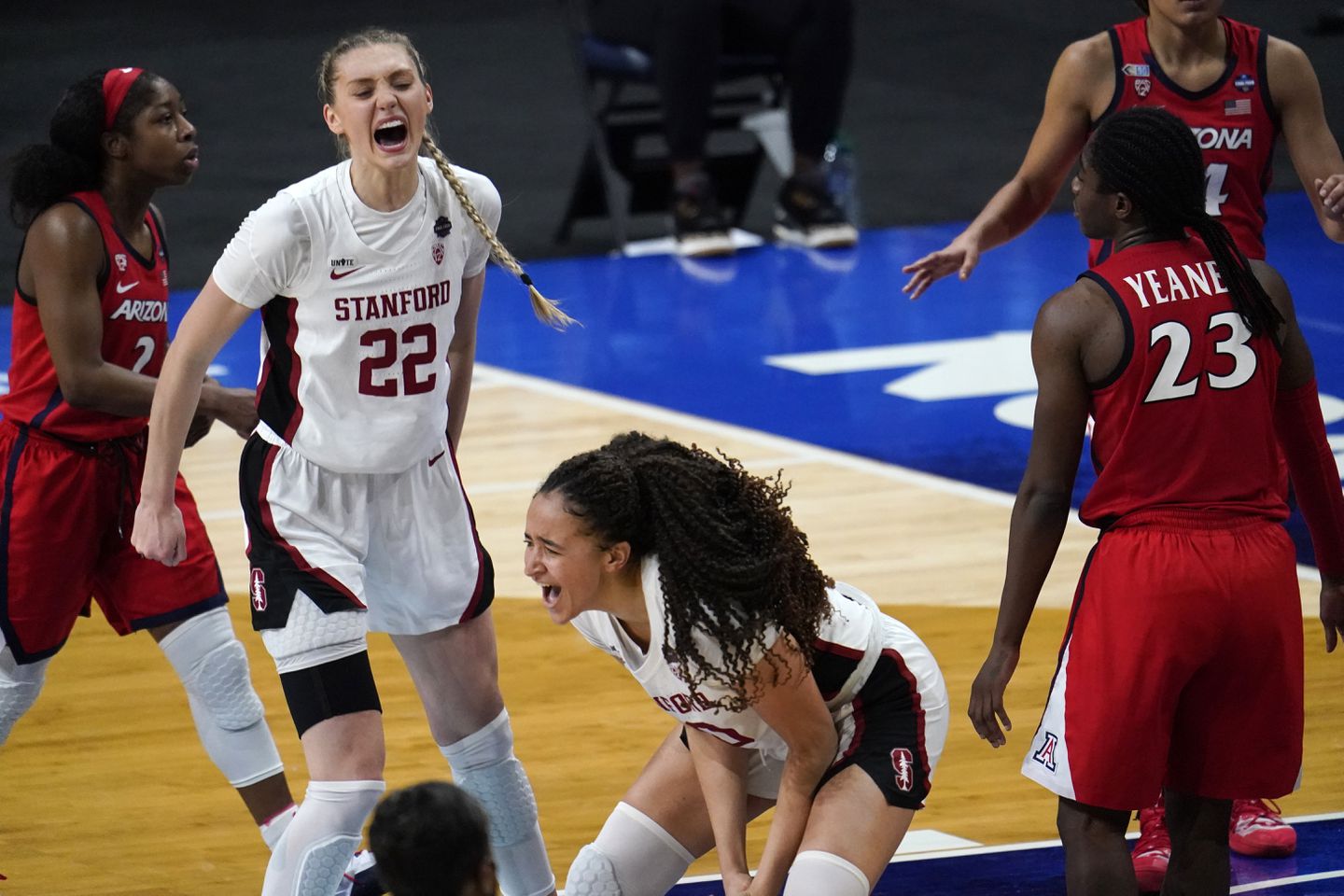 Stanford Cardinals hold off Arizona Wildcats to win 2021 NCAA Women's basketball championship

University of Arizona
The Associated Press contributed to this article
Arizona's fairytale season came to an end on Sunday as they lost to Stanford 54-53. After scratching back from a 10-point deficit earlier in the game, the Wildcats gave themselves a chance to win with one final shot as the clock wound down to zero. But Aari McDonald's final shot bounced off the rim as the clock ran out, securing the win for Stanford.
Stanford's Haley Jones scored 17 points helping to give the Cardinals and coach Tara VanDerveer their first national championship in 29 years.
It wasn't a masterpiece by any stretch with both teams struggling to score and missing easy layups and shots, but Stanford did just enough to pull off the win as McDonald's last-second three-point attempt bounced off the rim at the buzzer.
Arizona coach Adia Barnes praised her team for its courage against all odds and for stepping up on the sport's biggest stage.
"This is unchartered territory for the Wildcats. Our program hadn't been to the tournament in 15 years, 16 years. We've never played in the championship game."
She said the margin of error in championship games is very slim and that the game was not decided by McDonald missing the potential game-winning buzzer beater.
"Against great teams like Stanford, we have to be a little bit better at the small things," she said. "It doesn't ever come down to the last shot. It comes down to the missed free throws down the stretch, the foul on the three-point shot, getting the turnovers and not converting. It's those things. It's never the last play."
She said her team had far surpassed anyone's expectations and should hold their heads high.
"This team is so special. I am so proud. We fought," she said. "We weren't the best team in the tournament. No one thought we'd be here. We believed in each other. We didn't play a great game, but we battled. We played our hearts out. We came within one possession.
Arizona came a long way to reach the championship game. The program has been routinely overlooked and was on the bottom of the Pac-12 just four years ago. And despite winning the WNIT championship in 2019, they did not qualify for the NCAA tournament. Now Adia Barnes and her Wildcats have served notice there is a new power in the west to be reckoned with on the national stage.