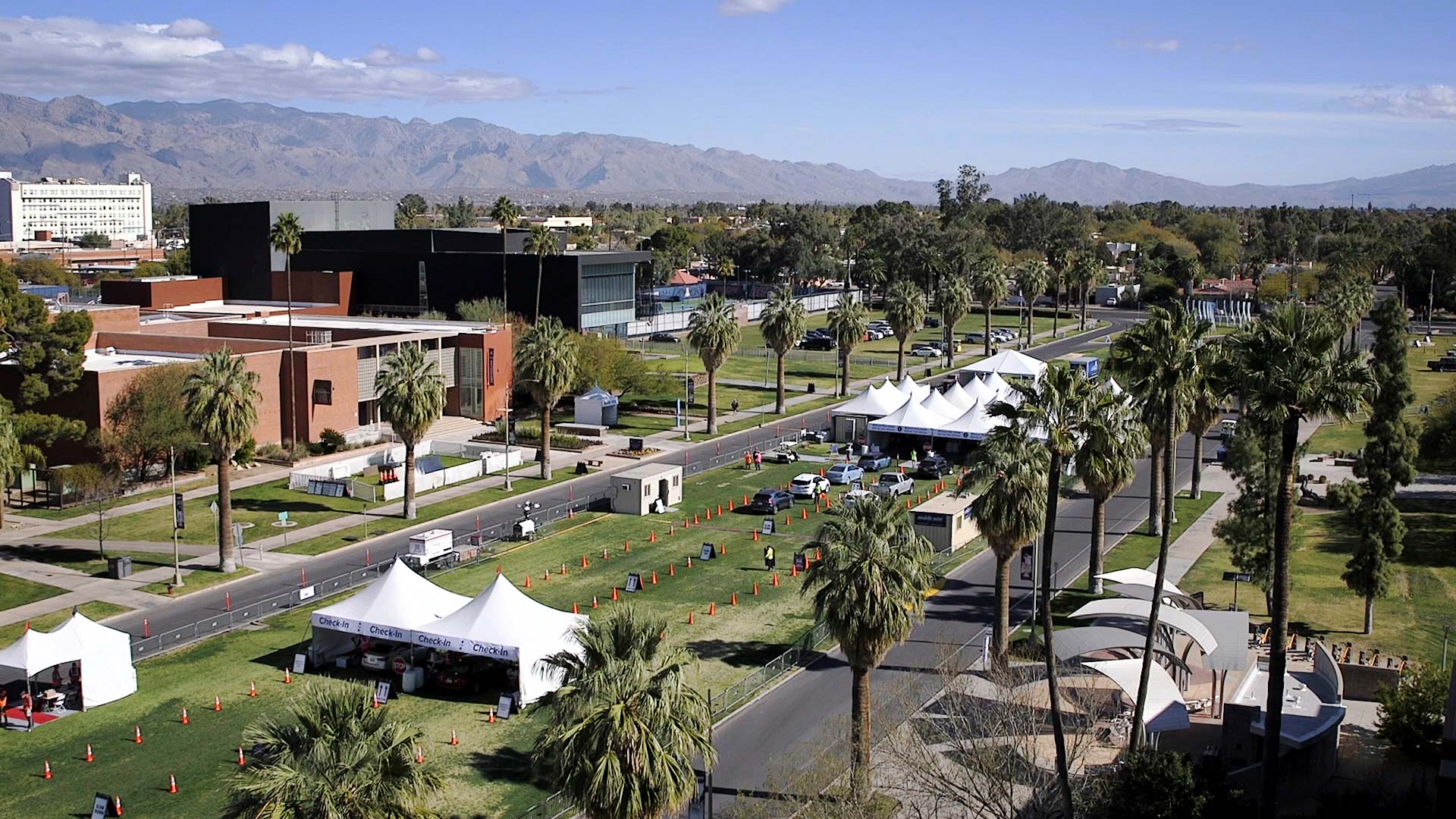 A COVID-19 vaccination site set up on the University of Arizona Mall. January 2021.
University of Arizona Communications
The state COVID-19 vaccine pod at the University of Arizona will announce each day how many appointments it has open.
Last week, the university announced 1,500 open appointments on Friday afternoon and that is not a statistic the university wants to repeat.
"We don't want to end the day with any vaccinations in the freezer and not being used," said Dr. Richard Carmona, former U.S. Surgeon General who heads the UA COVID response.
The number of available appointments is based on a number of factors including vaccine availability and staffing.
"Our capacity varies daily by the number of vaccinators and pharmacists that we can get and actually show up and our number of volunteers," said Holly Jensen, UA Vice President for Communications.
The vaccine appointments can be found on the state's vaccine registration site.
The pod at UA allows for both drive-up and walk-in appointments but people must have an appointment.