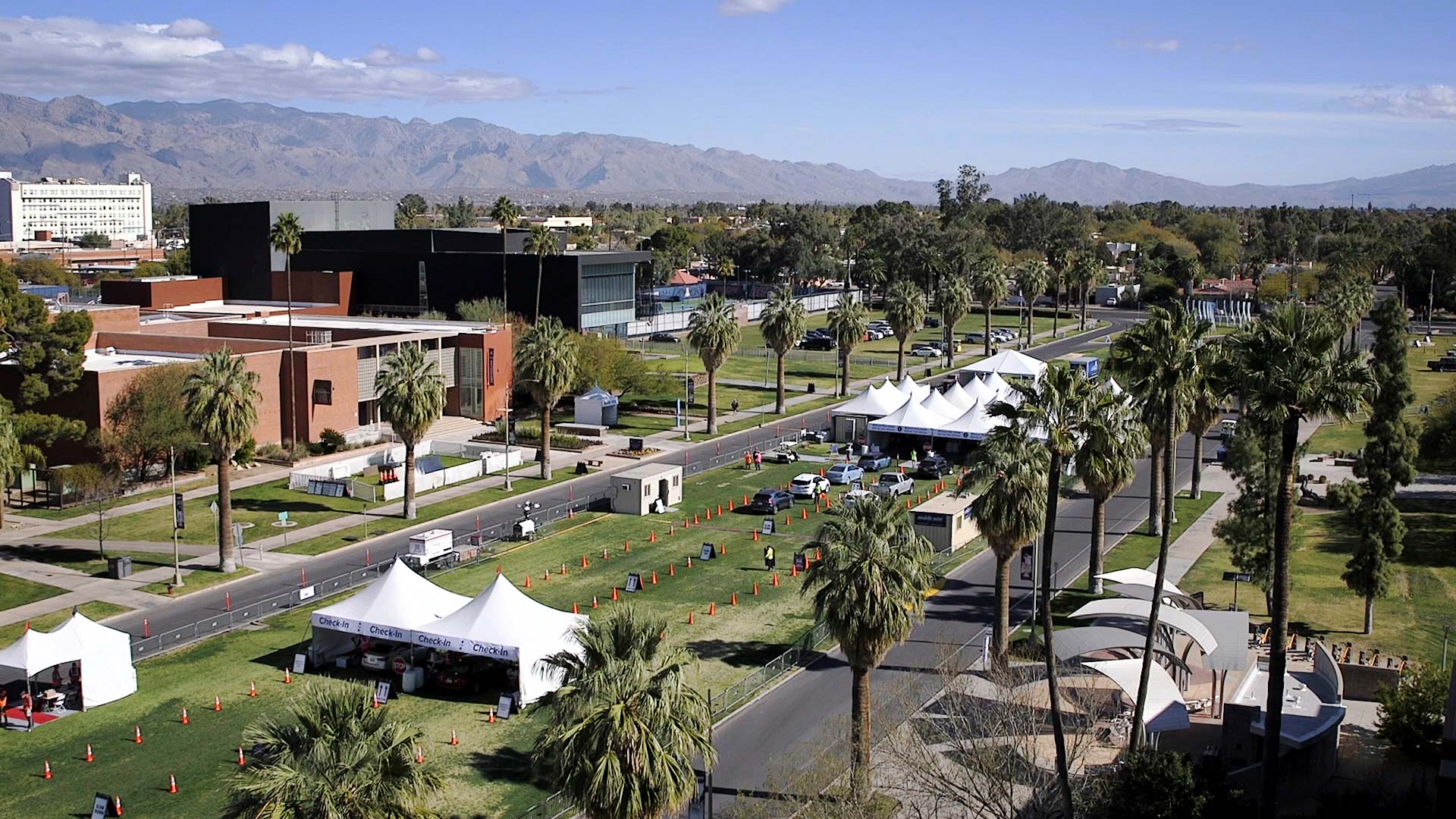 A COVID-19 vaccination site set up on the University of Arizona Mall. January 2021.
University of Arizona Communications
The University of Arizona wants all students to sign up for COVID-19 vaccines by the end of the week. That allows the students to receive both doses by the time they leave campus at the end of next month.
The UA COVID-19 vaccine pod has open appointments every day, so university officials say there are plenty of opportunities for students to get inoculated.
Close to two dozen colleges and universities across the country will require students to be vaccinated before they return to campus at the end of the summer.
University of Arizona President, Dr. Robert Robbins said he likes the idea of mandatory vaccinations, but the legal department is advising him against it.
"It does not temper my enthusiasm for strongly, in the most positive way I can to encourage everyone to get a vaccine. I think it is still a good idea to mandate it but we still have to play the political realities in Arizona of whether that is going to happen or not," Robbins said.
The open appointments on the UA campus are not open to just students they are open to everyone over the age of 16.
Vaccine sites throughout Pima County have the same age limit.