Robert C. Beverly says one of the things he loves about working in the arts is that he can address a variety of topics and emotions with which many people can relate.
Beverly wrote, directed and is producing "Shackles," a play that is a love story in which the main character has gained and lost emotionally.
"Shackles is about, obviously you would think, slavery, but it's more like a slave mentality, where you are just sort of stuck in a rut and you are trying your best to work out of it," Beverly says.
Beverly says he likes paying close attention to his surroundings, listening to people's stories and sharing ideas and information with an audience.
"I really enjoy the opportunity to express myself and communicate a thought clearly with others, so I consider myself an expressionist," he says.
"Shackles" will be presented at Casa Vicente restaurant, 375 S. Stone Ave. in Tucson, on April 22. Tickets, which include dinner, are $45.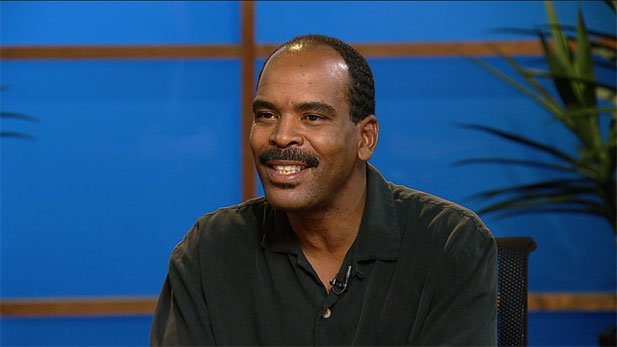 PHOTO: AZPM
Robert C. Beverly