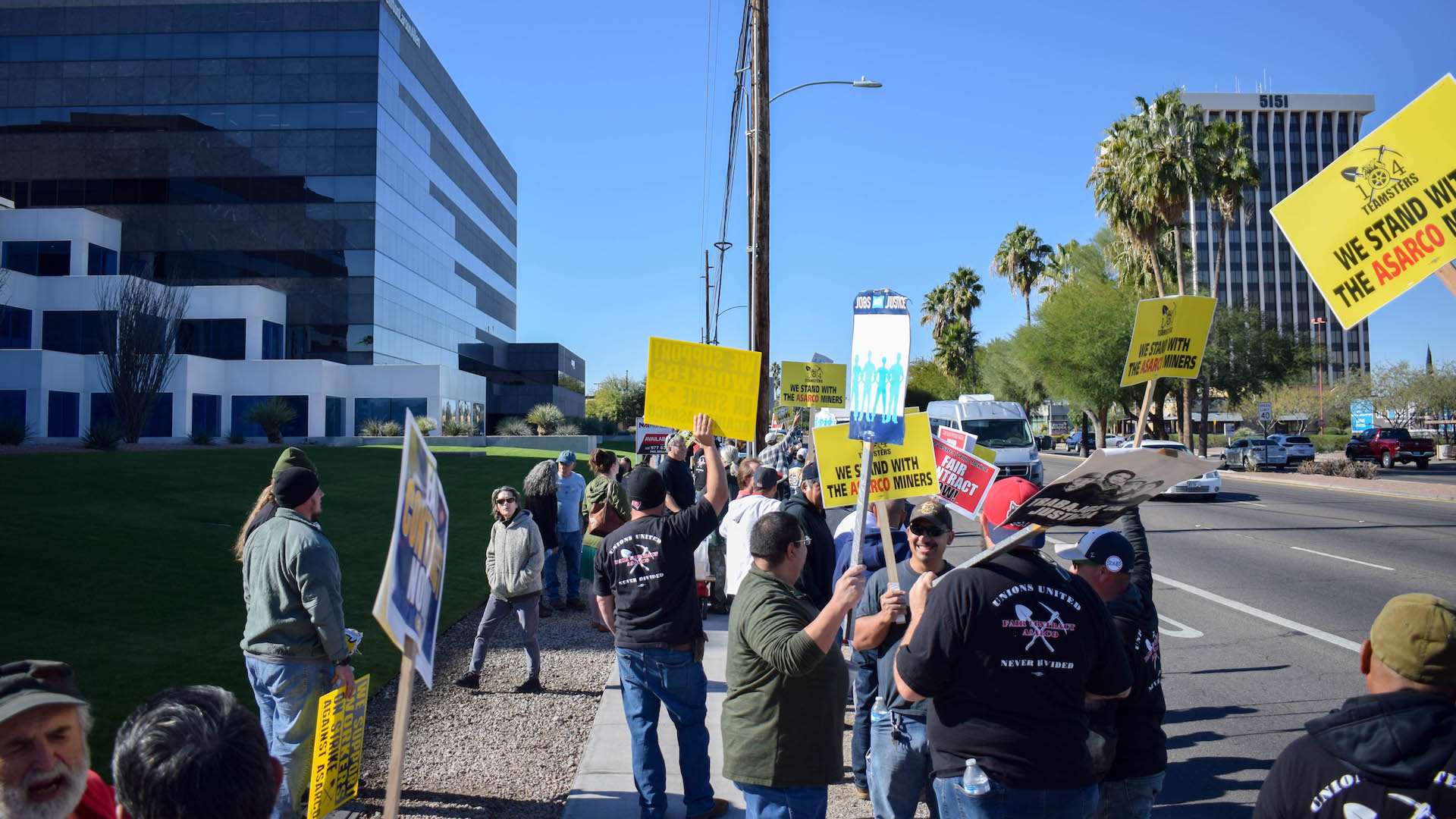 Mine workers striking in front of Asarco's Tucson office on Dec. 16, 2019.
Jake Steinberg/AZPM
Region 28 of the National Labor Relations Board issued its fourth complaint against Tucson copper producer Asarco last week.
The charges say Asarco bargained in bad faith, unilaterally changed working conditions and failed to reinstate workers who participated in the strike.
According to the Arizona Daily Star, if the strike is considered economic, as Asarco argues, it can replace employees who walked out. Asarco unions say it was based on unfair labor practices, allowing people to return to work.
The United Steelworkers union said it also filed more charges about the termination of members who returned and unilateral changes.
According to previous AZPM reports, strike began in October 2019 in an effort to get better pay and benefits. It ended last July.
The National Labor Relations Board will hear the complaints at a hearing in late August.