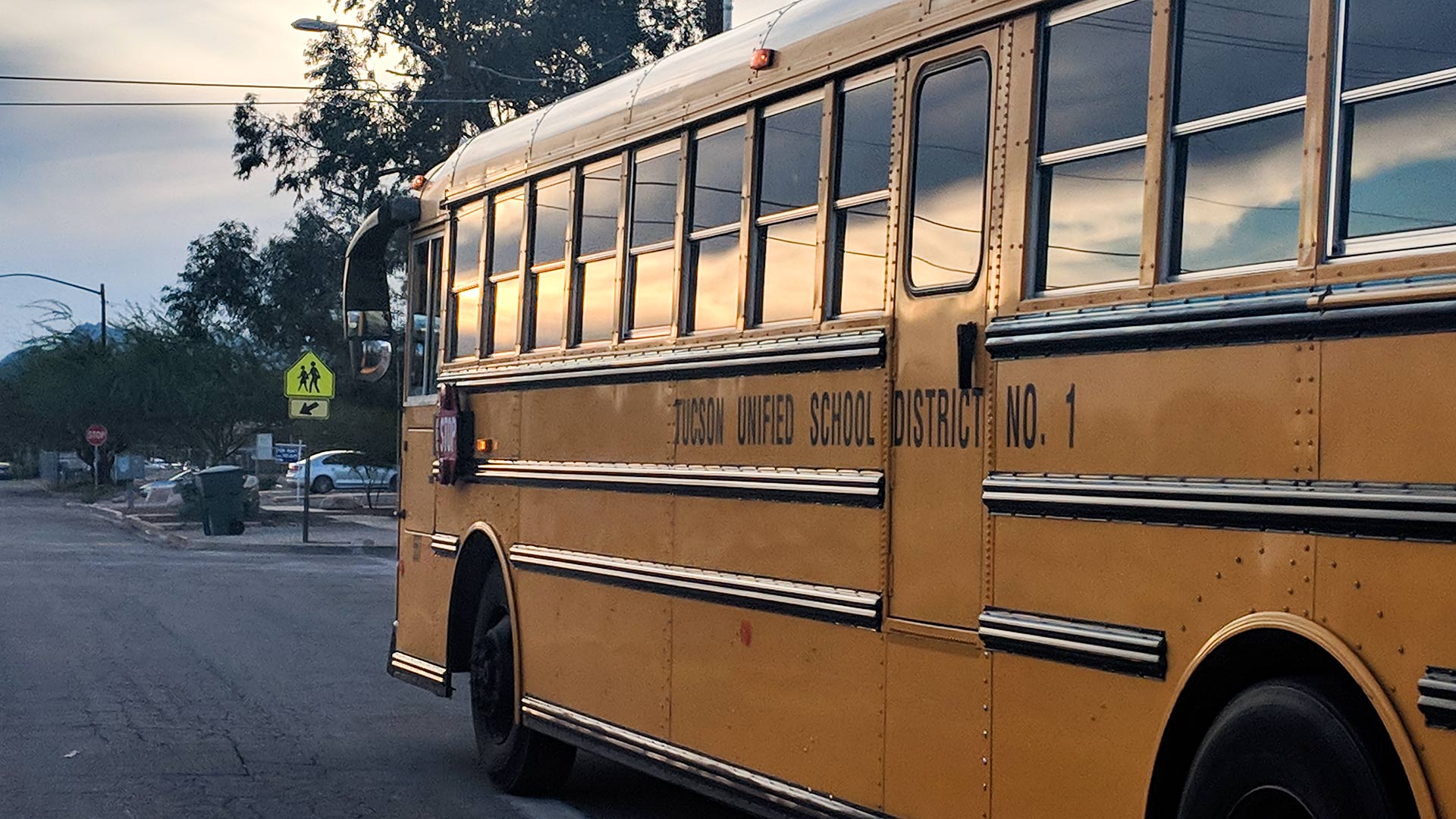 A Tucson Unified School District Bus.
AZPM
The Tucson Unified School District plans to use federal funding to retire 26 out-of-date school buses and bring in 57 new ones. That's according to district superintendent Gabriel Trujillo.
"That will help us run more routes, put fewer students on each route, and will feature buses with state of the art, air conditioning systems that are MERV 13 rated," Trujillo said.
MERV 13 is the highest rating for air filtration. Trujillo said the new buses will allow for greater social distancing
The district still faces a bus driver shortage. Trujillo said that TUSD plans to attract new drivers with a signing bonus and a potential salary increase.
The district will receive over $70 million in federal aide from the second round of Elementary and Secondary School Emergency Relief funds.
Funding is also expected to go toward providing each TUSD student with their own learning device, upgrading teachers' equipment, and improving wifi access at students' homes as needed.
The TUSD governing board will vote on the ESSER plans in the coming weeks.