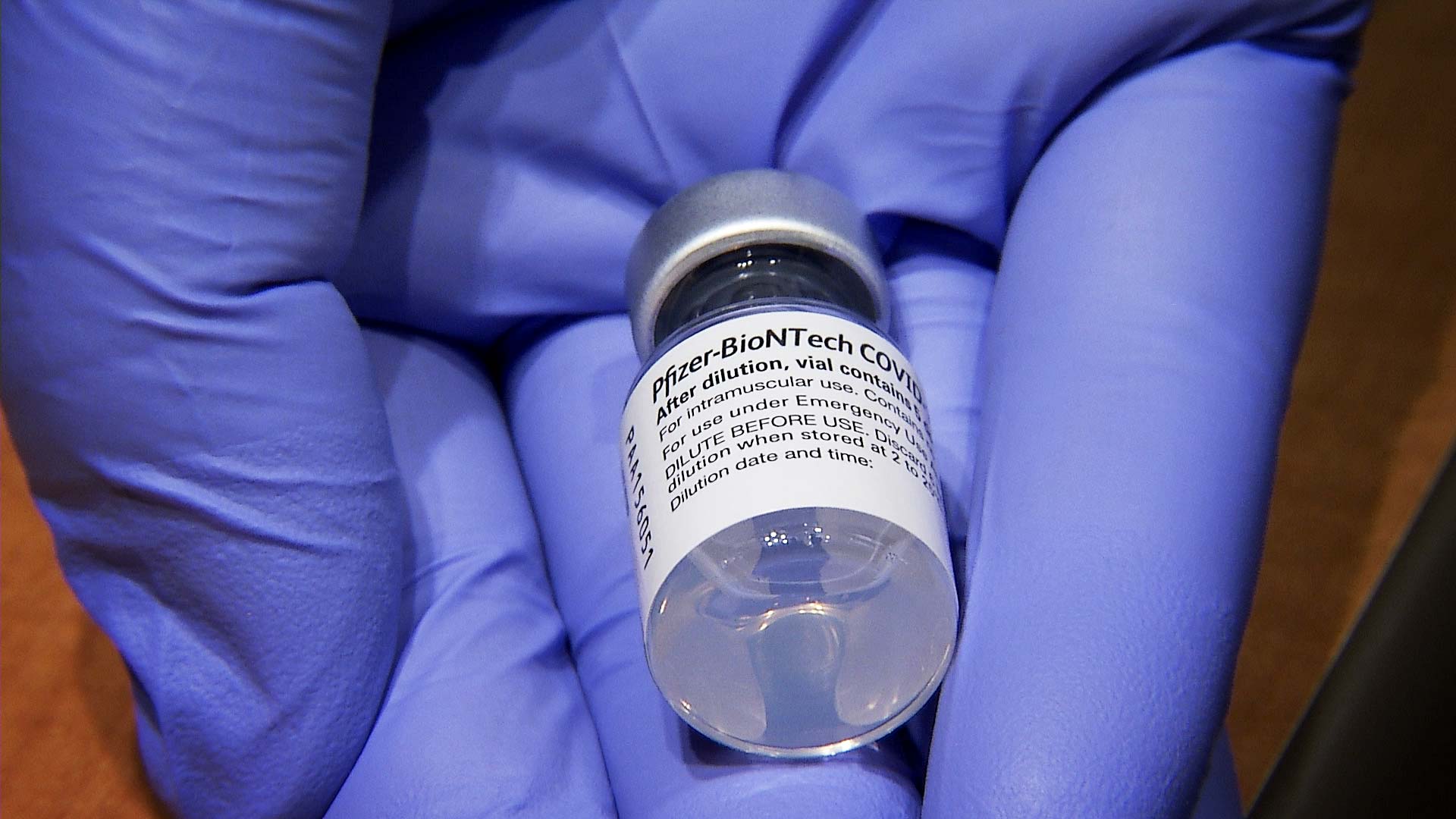 A vial of the Pfizer COVID-19 vaccine.
Robert Lindberg/AZPM Staff
Drive-through COVID-19 vaccines have ended at the University of Arizona. The state-run vaccine pod is moving indoors due to increasing temperatures.
The mass vaccination pod in the Ina Gittings Building, on the UA campus, is open from 10:00 a.m. – 10:00 p.m. for the time being but hours will be cut back if demand continues to decrease.
University officials expect the mass-vaccination site to close in a little more than a month.
"We are going to decommission the pod, it looks like as of right now our last day for indoor operations will be June 25," said Holly Jensen, Vice President of Communications at the university.
The UA site is open to the public and appointments are not needed.
Before the vaccine pod closes, the university will stop giving first doses and give only second doses.
Since the university opened its vaccine site in January, more than 212,000 doses have been administered.
Close to 30% of those doses have been given to people self-reporting as Hispanic.
After the mass-vaccination site closes University of Arizona students, faculty, and staff will still be able to get the COVID-19 vaccine at the campus health center.