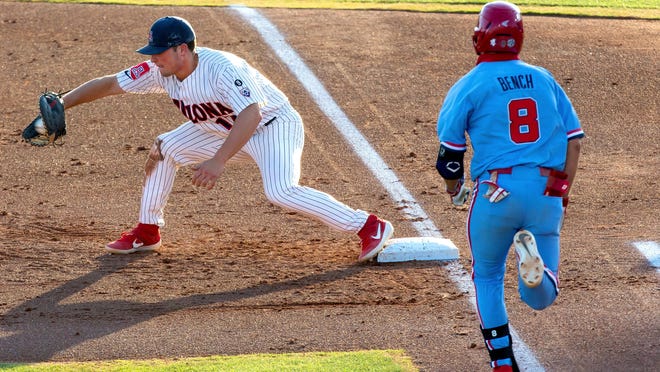 Arizona Wildcats Baseball

University of Arizona
Branden Boissiere went 4-for-6 with two doubles, driving in five runs and scoring three, and No. 5 seed Arizona pounded out 20 hits to roll to a 16-3 victory over No. 12 seed Mississippi in the rubber game of the Tucson Super Regional, earning the Wildcats a trip to the College World Series.
Arizona (45-16) scored a run in the bottom of the first when Boissiere doubled with two outs and scored on a Tony Bullard single.
Ole Miss (45-22) pulled even in the top of the third when Hayden Dunhurst led off with a single, took third on a Hayden Leatherwood double and scored on a sacrifice fly by Cael Baker. Arizona took over from there.