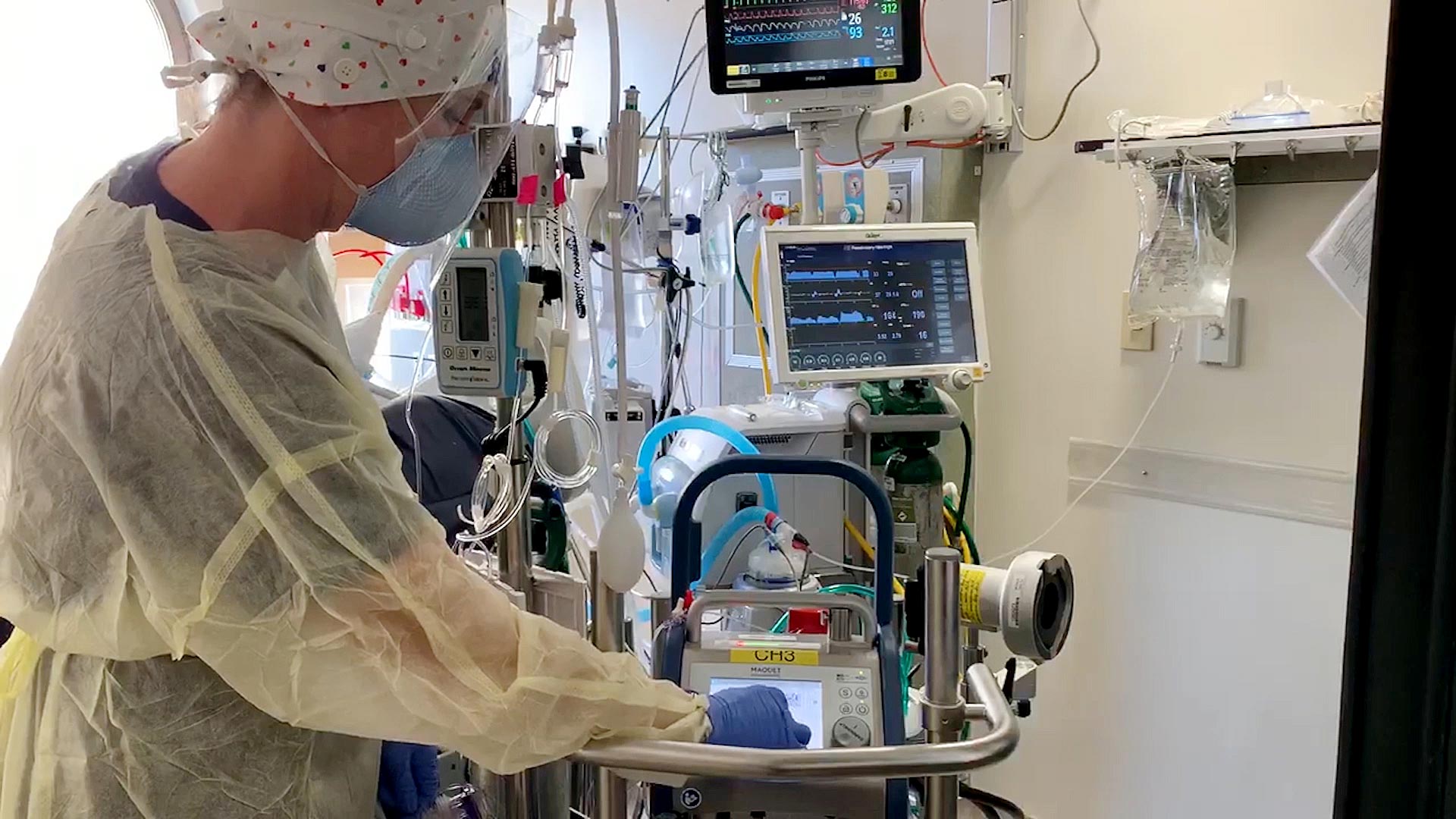 A handout image from Banner Health shows a health care worker in one of the hospital's COVID-19 units.
Banner Health
Pima County health officials say, so far, only one case of the Delta variant of COVID-19 has been found in the area but they are confident there are more cases.
"We need to get people vaccinated now because we don't know how much time we have. Is this going to happen tomorrow? It's not going to happen tomorrow. Can we see this a month down the road? Yeah," said Dr. Francisco Garcia, Pima County's Chief Medical Officer.
The Delta variant is considered a "variant of concern" by the U.S. Centers for Disease Control and Prevention. The spread of the variant is the reason that the United Kingdom has delayed its reopening.
State health officials said close to 50 cases of the Delta variant have been identified in Arizona, so far.
During the height of the pandemic in Arizona, intensive care beds in Pima County were at times reduced to single digits. The drop in COVID-19 cases means that the number of available regular and intensive care hospital beds is not a concern right now.
"I wouldn't think about whether we have hospital capacity or not. I would think about how the heck to do we get people into vaccination environments so that they can be protected," said Garcia.
Many of the most severe COVID-19 patients in the hospital now are younger people. That is a change from the start of the pandemic.
Garcia said part of the reason for the change in hospitalization demographics is the fact that most older people are vaccinated against COVID-19. He said 91% of Pima County senior citizens are fully vaccinated and those who are resistant to getting the vaccine are the younger population.
More than 40% of the population of Pima County is fully vaccinated. Statewide that number is closer to 43%.