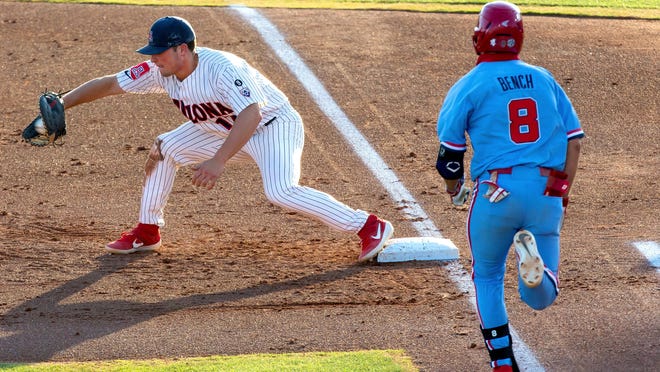 Arizona Wildcats Baseball

University of Arizona
Jayson Gonzalez singled through the infield with the bases loaded in the bottom of the 12th inning to give Vanderbilt a 7-6 win over Arizona in the College World Series.
Gonzalez grounded a 1-2 pitch beyond diving shortstop Nik McClaughry's glove to end the first extra-inning game at the CWS since 2014.
It lasted 4 hours, 51 minutes, making it the fourth-longest game in CWS history.
Arizona's Vince Vannelle worked out of a bases-loaded situation in the bottom of the 11th but the reigning national champion Commodores wouldn't be denied in the 12th.
The loss left the Wildcats one game away from groing home. They will face Stanford in an elimination game Monday.