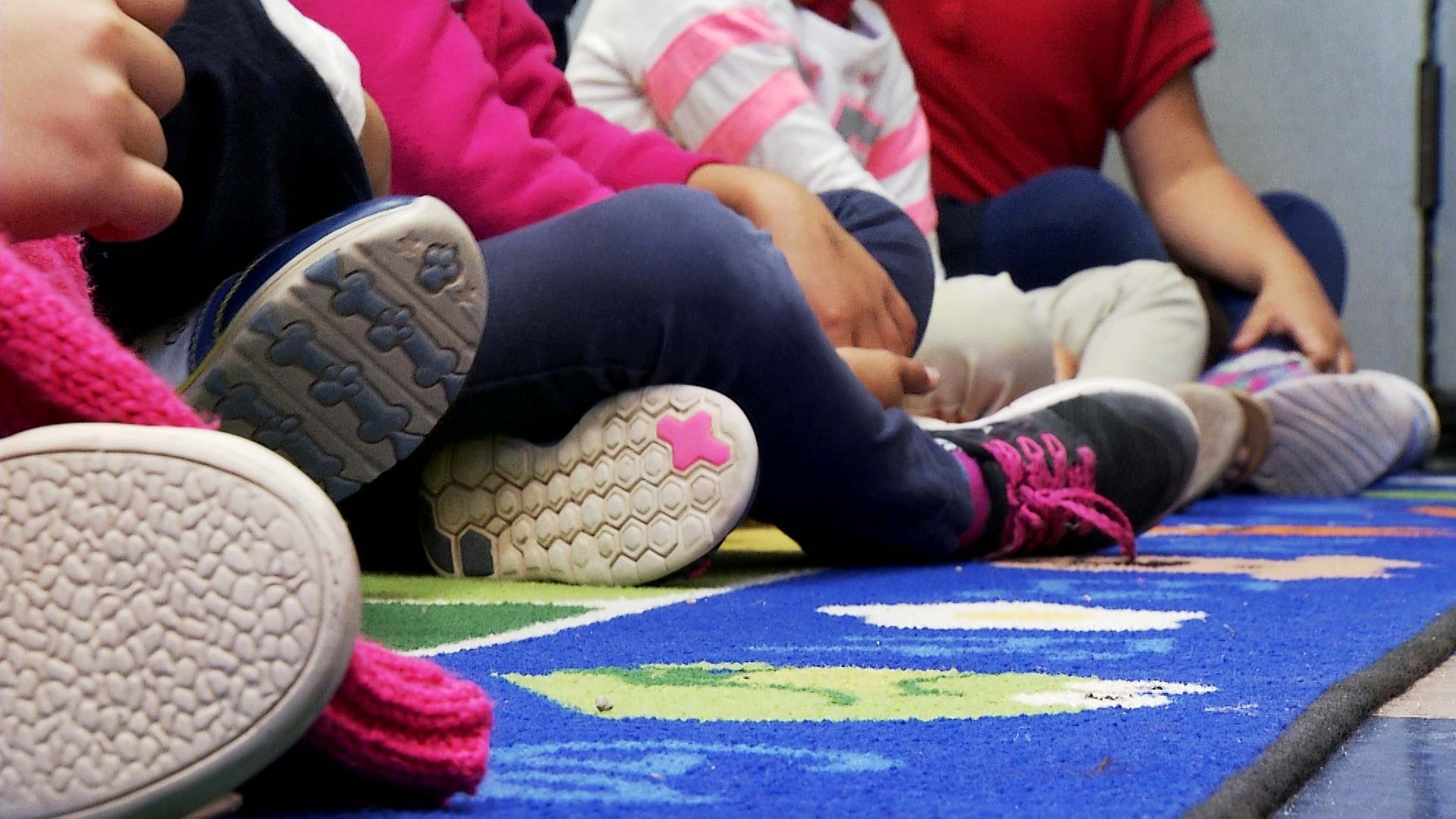 The shoes of children as they sit in a row inside a kindergarten classroom.
AZPM Staff
Documenting how many kids lack health insurance, live in poverty or go without preschool is what the annual Kids Count Data National Data Book is all about, and in their analysis of 2019, Arizona didn't fare well, as usual.
The report from the Annie E. Casey Foundation looks at children's health, education, economic status and their families. The state rank 40th across the country when all these factors were compared.
"It's more disappointing that Arizona continues to be among the bottom in the country in terms of child wellbeing," said David Lujan, the president and CEO of the Children's Action Alliance, when asked if the 2019 data surprised him. The alliance is an organization that advocates for children at the state and federal level.
He said for the last 20 years, Arizona has continuously ranked low across the different categories.
One example is the state's rank when it comes to children with health insurance. According to the report, 9% of Arizonan kids didn't have health insurance in 2019, three points above the national average. Only four other states had a higher share of uninsured children.
"It would just take a $12 million state investment to significantly expand health care coverage for low-income children in Arizona, and yet, the legislature is not doing that," Lujan said.
At the state level, he'd like to see the state budget and the billion dollar plus surplus invested in health care or education.
"For the last decade, we've been slowly improving in some areas, but what this survey shows is that we're now taking a step backwards, and we're once again heading in the wrong direction in many of these indicators," Lujan said.
He said he expects the results for 2020 to be even worse.
Along with state policy, he sees room for improvement within federal policy, like increased access to health care, paid family medical leave or clean water infrastructure.
When it comes to the expanded child tax credit via the American Rescue Plan, he said it took 112,000 Arizonan children out of poverty this year, but he'd like to see it become permanent.
https://assets.aecf.org/m/databook/2021KCDB_newsrelease_AZ.pdf
2021 Kids Count National Data Book

View at Google Docs
|

Download File