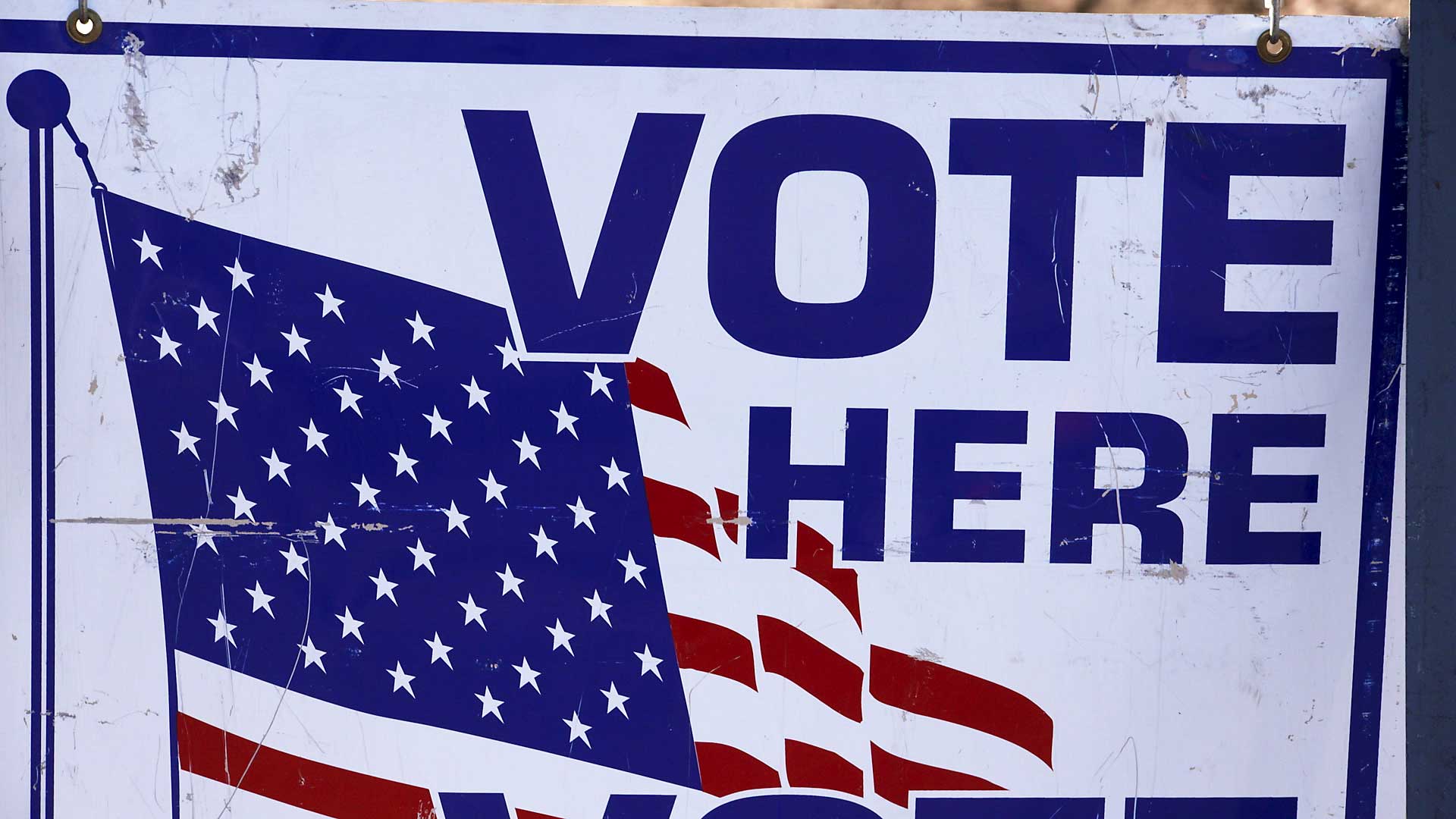 A vote here sign outside of a polling place in Tucson. November 2020.
John DeSoto/AZPM Staff
Arizona businessman Steve Gaynor announced Friday that he is joining the Republican primary for governor. Gaynor narrowly lost the race for Secretary of State in 2018.
He said in a news release that "Career politicians and political insiders have gotten us into this, but they can't get us out. Sound bites and slick answers telling us what we want to hear just to win elections just won't cut it anymore."
VIEW LARGER Steve Gaynor announced he is running for governor. June 25, 2021

Gaynor for Governor campaign
Gaynor is the founder of Fair Maps Arizona,a non-profit which according to its website aims to "ensure the Independent Redistricting Commission draws maps in 2021 that comply with the Arizona Constitution"
He joins four other Republicans in the gubernatorial primary. Two Democrats have also declared they are running.