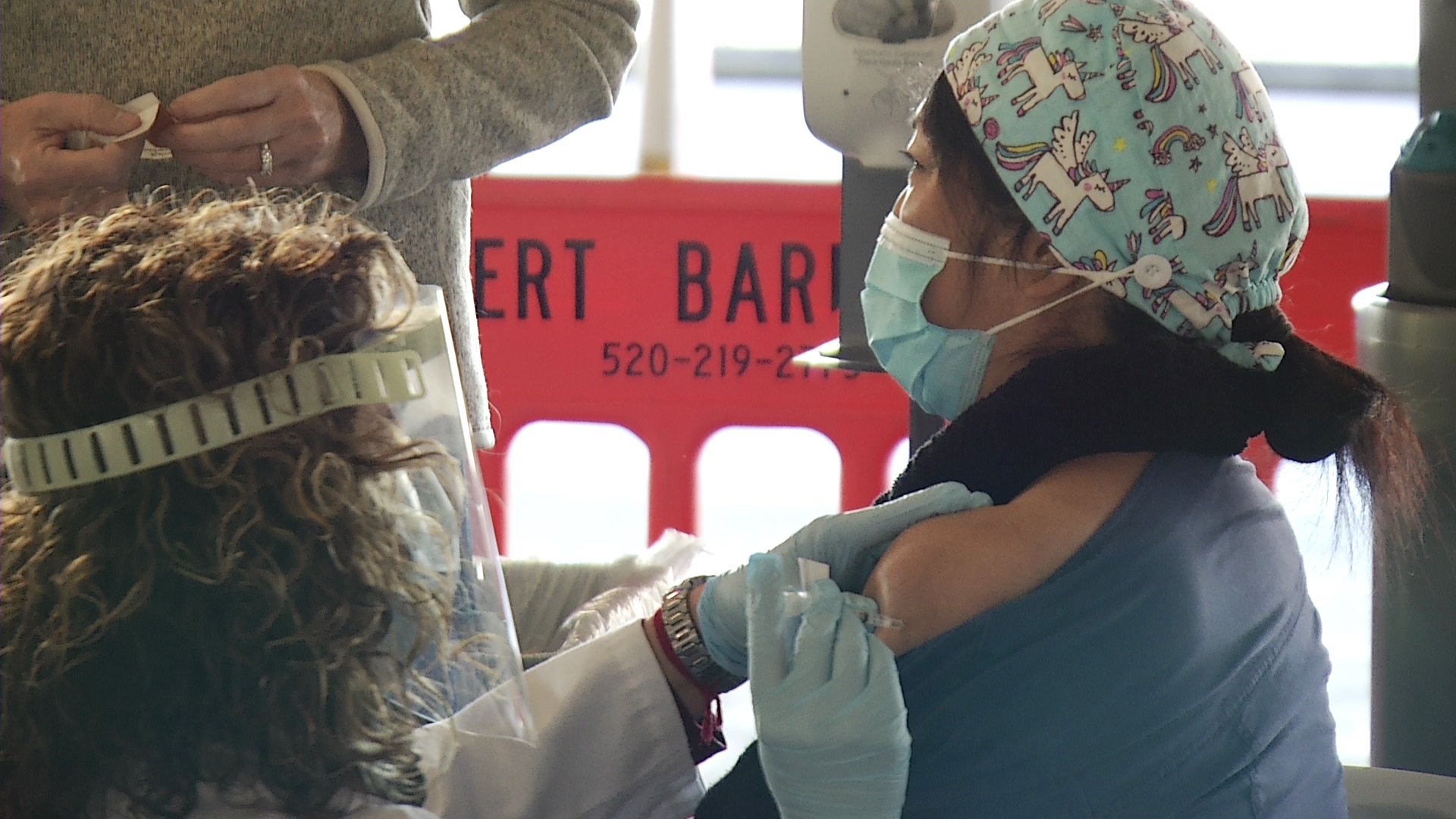 The AZ Heroes study began with first responders and other essential workers.
AZPM
Researchers say the outlook is good for people who get COVID-19 even after they're vaccinated.
A just-published report that included data from the University of Arizona AZ Heroes study found that those who contract COVID-19 after vaccination are likely to have a lower viral load, have a shorter infection time and experience milder symptoms than those who didn't receive a vaccine.
UA medical researcher Jeff Burgess explains those are some noteworthy results.
"The information about the severity of the illness, duration of the illness and the amount of virus that was there when you actually swabbed for it was a surprise about how good these vaccines were," he said.
The findings were revealed in the New England Journal of Medicine earlier this week. The AZ Heroes study is a long-term look at the impact of COVID-19 on first responders, health care professionals and other essential workers. It's starting its second year in 2021.