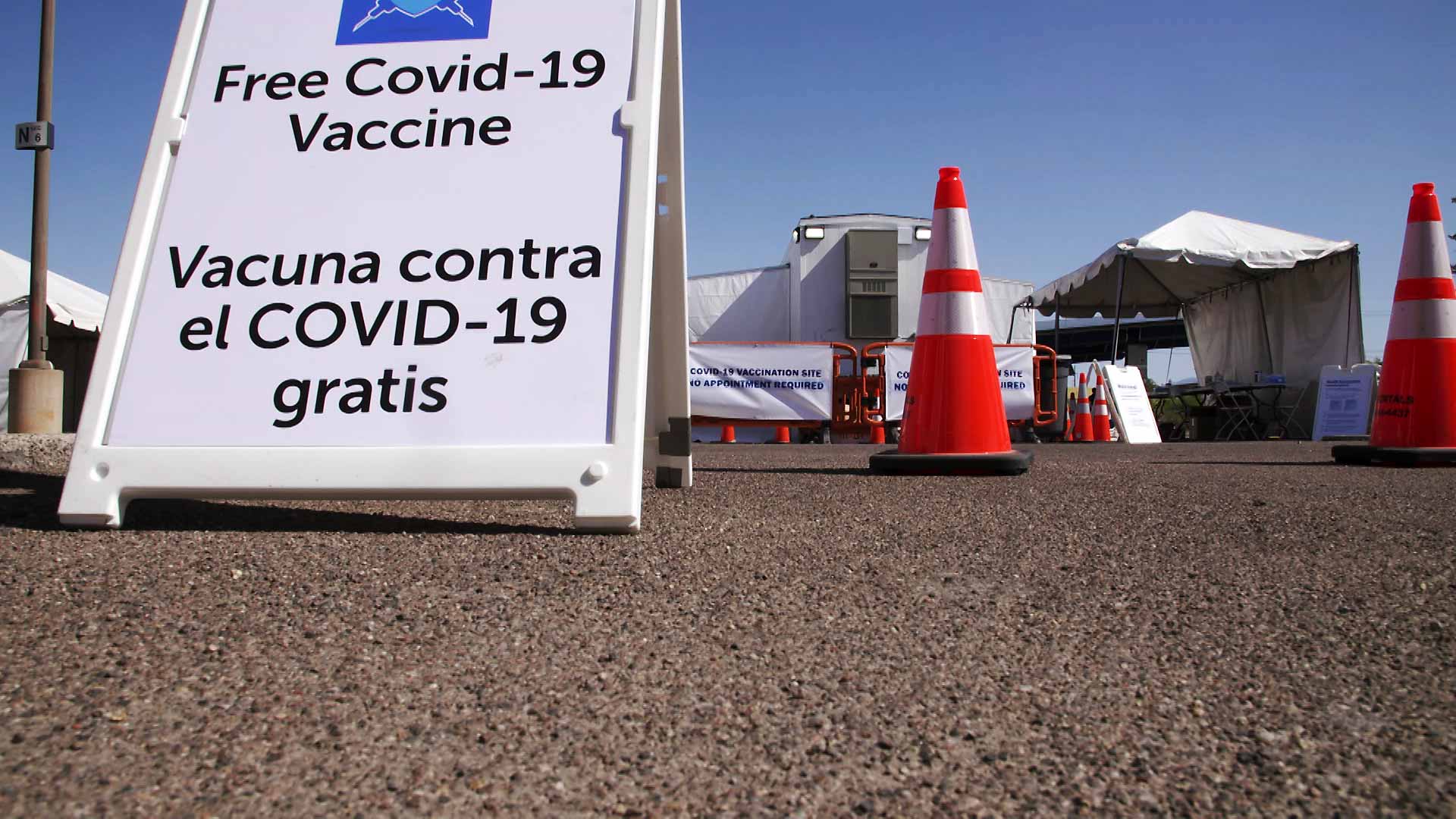 A sign advertising free COVID-19 vaccines at a mobile vaccination unit operated by FEMA at Pima Community College's Desert Vista Campus on May 3, 2021.
John DeSoto/AZPM Staff
Pima County officials said they reached President Joe Biden's goal of 70% of adults getting at least their first shots against COVID-19 by Independence Day. Numbers from the Pima County Health Department show, as of Thursday, 69.6% of Pima County residents over 18 years old received their first vaccine.
The number of Pima County residents, in all age groups, who are totally vaccinated is 40.84%, according to data from the Arizona Department of Health Services.
The rate of vaccine delivery is dropping in Pima County and across the state. As a result, Pima County is scaling vaccination operations back.
"We expect to continue to target our census tracts where we are seeing low uptake," said Dr. Theresa Cullen, director of the Pima County Health Department.
Cullen said in the coming weeks the county has 40 pop-up vaccination sites planned.

Pharmacies, primary care physicians, and county health clinics will start to pick up the bulk of vaccinations for the non-targeted areas.