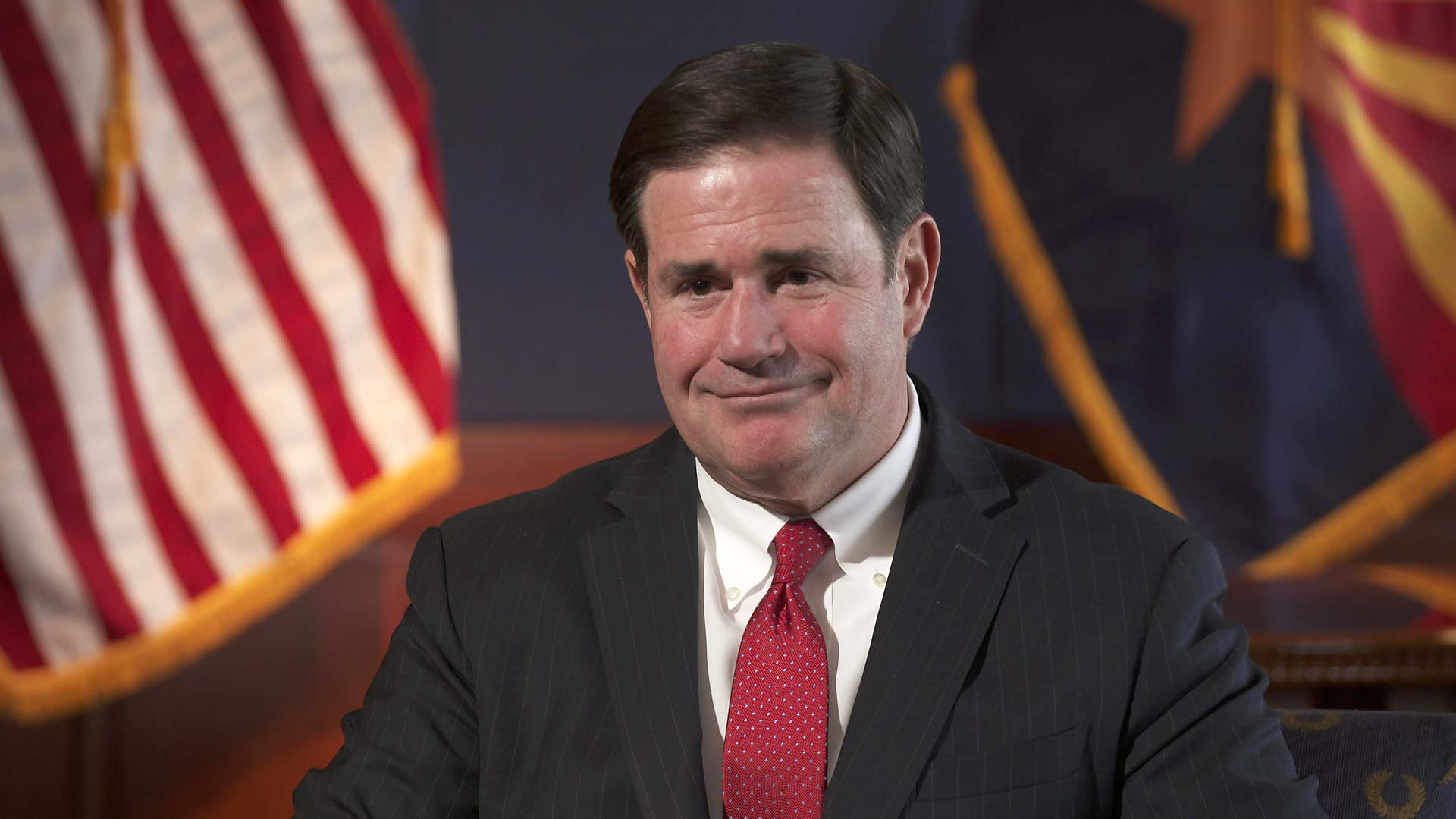 Arizona Governor Doug Ducey sits for an interview with Arizona 360 in his office at the Arizona Capitol on Jan. 13, 2021.
AZPM Staff
Gov. Doug Ducey on Thursday announced he is filling an Arizona Supreme Court vacancy by appointing Kathryn Hackett King, a Phoenix lawyer who previously worked on his staff.
King, a fellow Republican whom Ducey appointed to the state Board of Regents in 2020, was Ducey's deputy general counsel from 2015 to 2017.
Ducey said King has a strong belief in the separations of powers and that her appointment to the state high court ""will serve the people of Arizona well."
Ducey appointment of King fills a vacancy created by the retirement earlier this year of now-former Justice Andrew Gould.