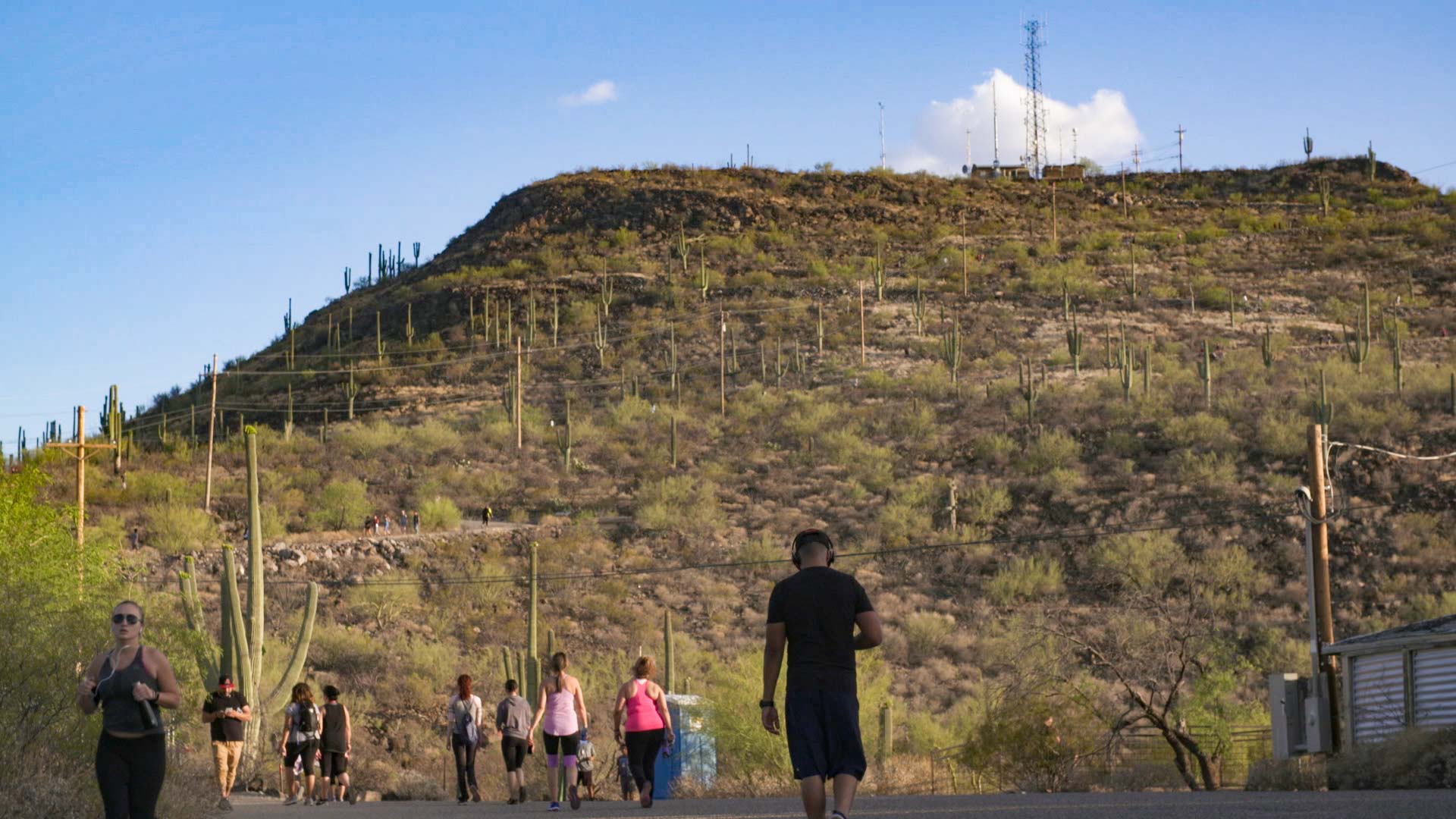 Pedestrians at the midway point on their way up Tumamoc Hill.
Sandra Westdahl/AZPM
The University of Arizona Police Department reported Thursday it received a call Wednesday night about human remains on Tumamoc Hill.
The body found close to the top of the hill was off all the trials and in an advanced stage of decomposition when officers located the remains.
According to a UAPD press release, UAPD doesn't know the identity of the person at this time, but the department's detectives are investigating the incident.
The cause of death has yet to be determined and an autopsy is scheduled. The department's spokesperson, Jesus Aguilar, said UAPD doesn't believe there is an ongoing threat to the public.
He said that at this time, he can't share how the body was first found or if the caller is affiliated with the university.
UAPD is the primary investigator on the case because the body was found on University of Arizona property.
Anyone with information is asked to call the UA Police Department at 621-UAPD (8273). They are accept anonymous tips at 621-TIPS (8477) or 88-CRIME.