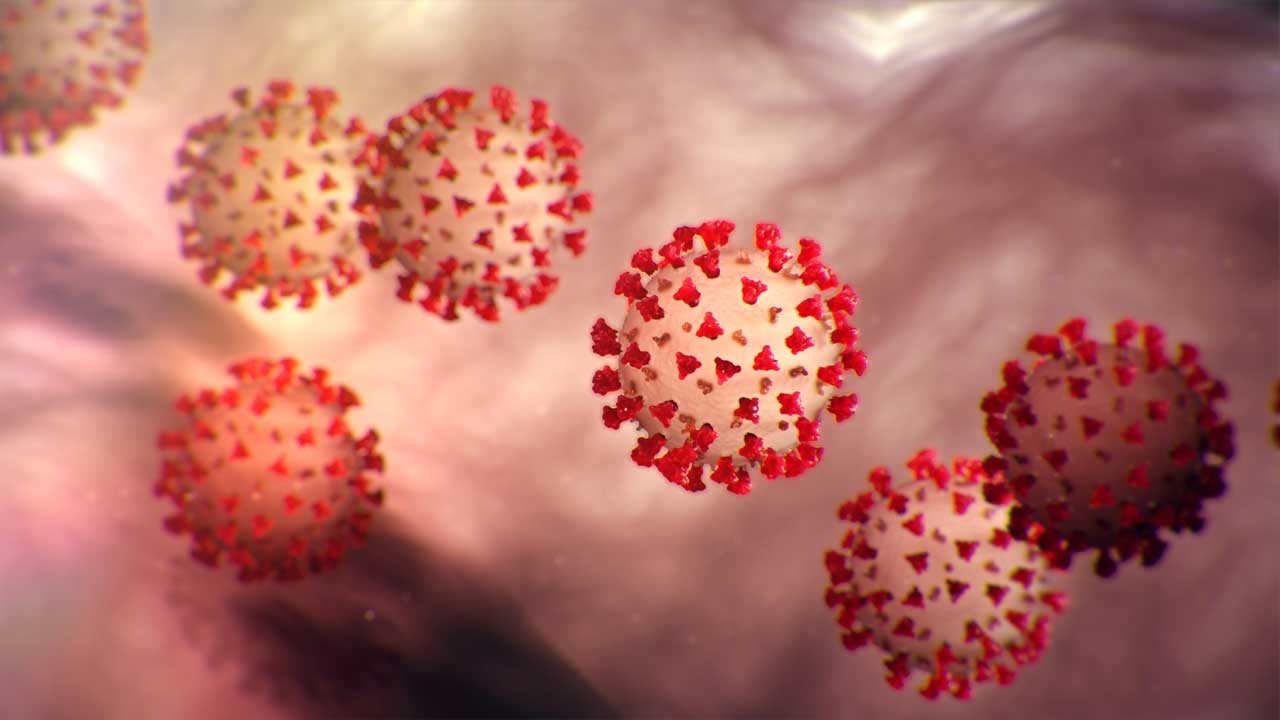 VIEW LARGER A Centers for Disease Control image of the novel coronavirus that causes COVID-19.
Tucson Mayor Regina Romero on Wednesday reinstated a mask mandate for Tucson city buildings.
Everyone entering a city building must wear a mask to slow the spread of COVID-19, Romero said.
The announcement followed new guidance the Centers for Disease Control and Prevention issued Tuesday recommending that even people who are fully vaccinated wear masks indoors in public in parts of the country where the transmission of COVID-19 is considered either substantial or high.
According to the CDC, transmission of COVID-19 is substantial in Pima County.
Following yesterday's changes to CDC guidelines, I have directed our City Manager to require all members of the public, including those who are fully vaccinated, to wear a mask inside of City of Tucson facilities. #MaskUp pic.twitter.com/O77KTy84OA

— Regina Romero (@TucsonRomero) July 28, 2021
While Tucson and Pima County had mask mandates for all public venues earlier in the pandemic, Romero's authority is now limited to requiring masks only on city-owned property. That's because the state legislature barred local governments from requiring masks of vaccinations for the general public.
Pima County Health Director Theresa Cullen also urged people to resume wearing masks in public -- and the rise of the highly-contagious Delta variant is just one of the reasons.
Cullen said the recommendation is especially important for everyone in a school setting, because children under age twelve are not eligible to be vaccinated.
Pima County has seen 56 cases of COVID-19 in schools in the last ten days.
"There was the belief up till very recently that if you were vaccinated, and you got COVID, that your ability to transmit the virus to others was very minimal. That is now changing based on increasing scientific evidence," Cullen told reporters.
Arizona health officials reported 1,361 new COVID-19 cases and two deaths on Wednesday.
The daily number of newly confirmed cases released Wednesday was a slight drop from the figures documented over the past week.
Hospitalizations from the virus also rose with more than a third of them occupying ICUs.
Arizona COVID-19 cases: 7 days
Map shows COVID-19 cases and case rates over the week preceding the last update.
Credit: Nick O'Gara/AZPM. Sources:
The New York Times
, based on reports from state and local health agencies, Census Bureau. Case reports do not correspond to day of test.
The Associated Press contributed reporting