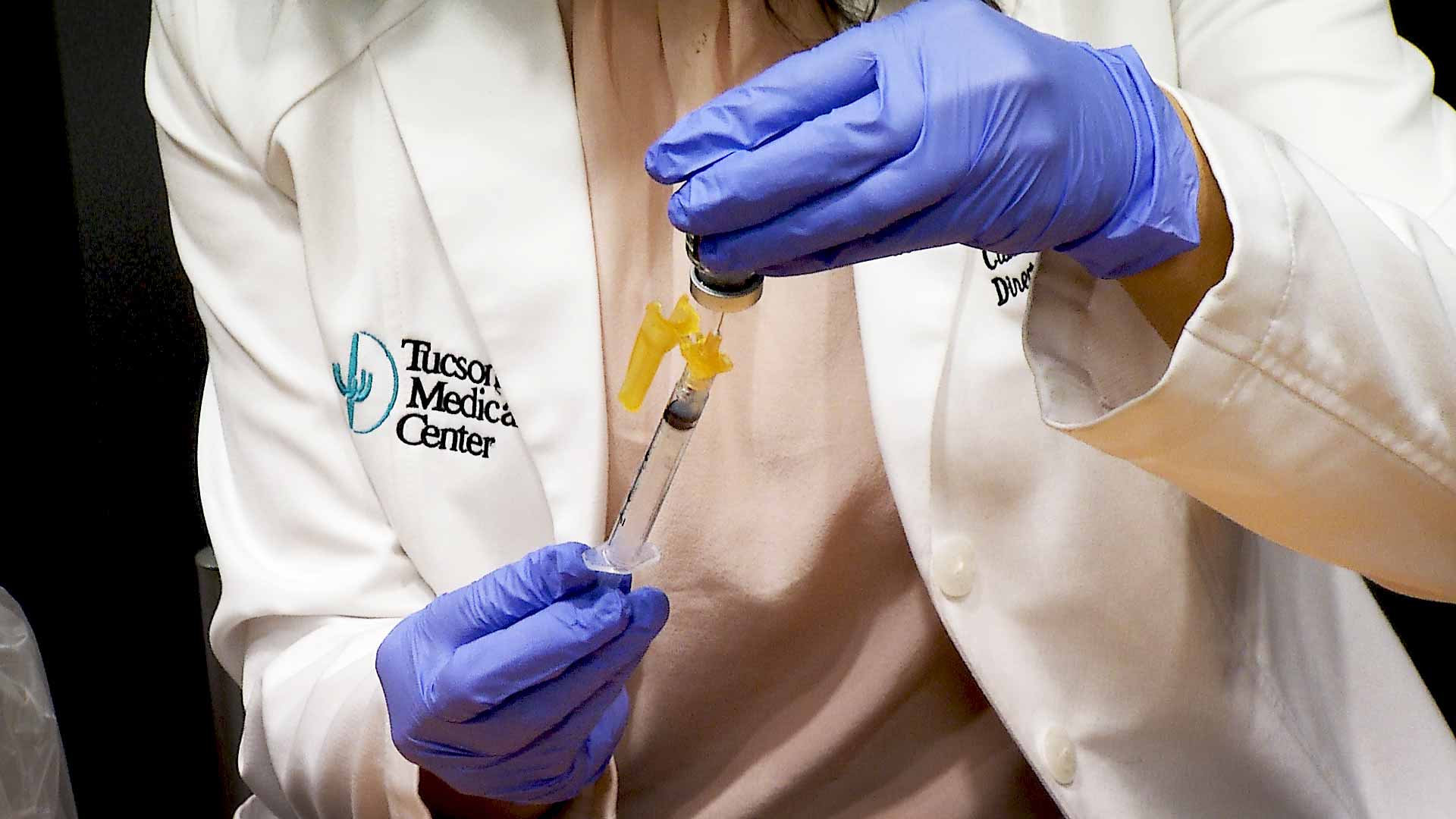 A health care worker at Tucson Medical Center fills a syringe with a dose of the COVID-19 vaccine. January 2021.
Robert Lindberg/AZPM Staff
Do you need help talking to friends ands family members about getting vaccinated? A graduate assistant with the University of Arizona's college of public health is holding an online chat Wednesday to help people who want to have productive conversations with others who are hesitant to get the COVID-19 vaccine.

Maiya Block hopes to get 25 participants for a "vaccine conversion workshop" over Zoom Wednesday afternoon.
"We're just trying to equip people with just some basic conversation skills that they can be able to have an effective conversation and talk about the issues in a clear way that won't make it into a heated discussion or continue to pass on any myths," she said.
Block says the workshop is for those with friends and family who are "on the fence" about getting vaccinated.

Tucson City Council member Steve Kozachik publicized the event on his latest Ward 6 newsletter