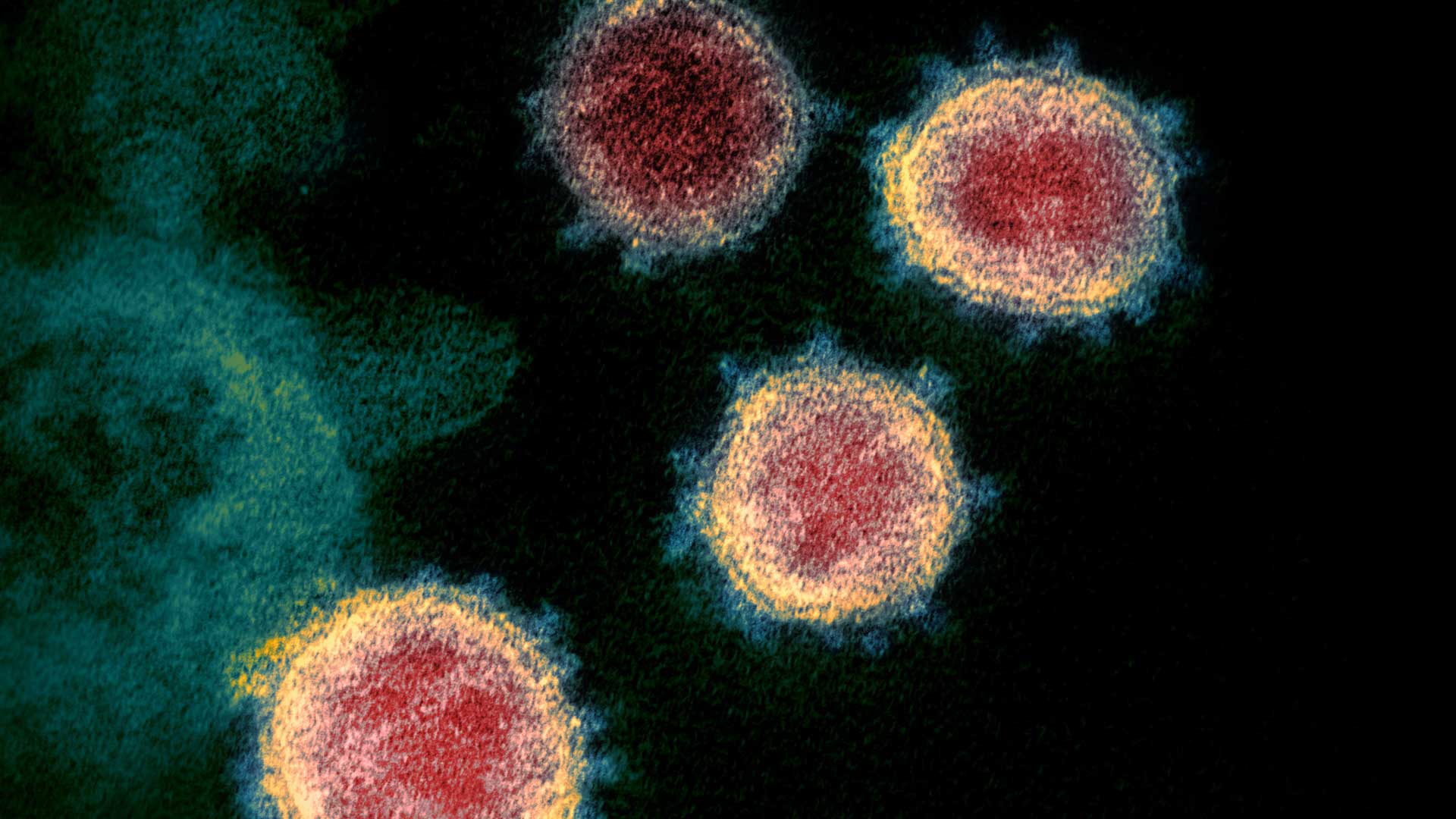 This transmission electron microscope image shows SARS-CoV-2—also known as 2019-nCoV, the virus that causes COVID-19—isolated from a patient in the U.S.
NIAID-RML
Arizona health officials reported 1,974 new cases of COVID-19 on Tuesday and 30 virus-related deaths.
The latest figures bring the pandemic death toll in Arizona to 18,282 and the number of cases to 933,361.
The number of hospitalizations from the virus also climbed to the highest level in about five months. As of Tuesday, 1,207 people were hospitalized statewide.
The Centers for Disease Control classifies every county in Arizona as having either substantial or high transmission of COVID-19.
About 47% of Arizona's population and about 43% of Pima County's population is fully vaccinated.
Nationwide, nearly 50% of the population is fully vaccinated, according to the CDC.
Credit: Nick O'Gara/AZPM. Sources:
The New York Times
, based on reports from state and local health agencies, Census Bureau. Case reports do not correspond to day of test.