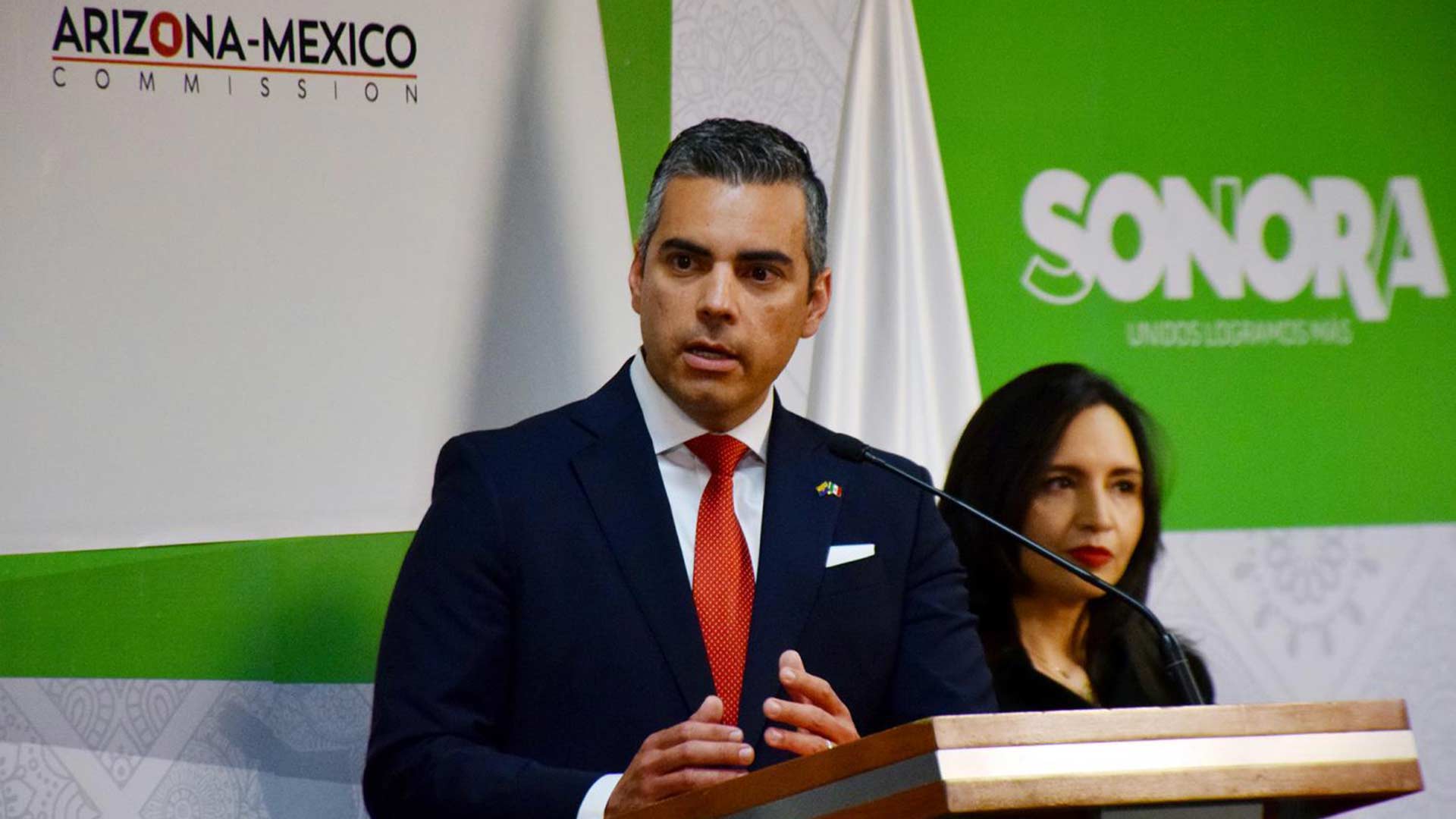 Juan Ciscomani talks about the Arizona-Mexico Commission's 60th Anniversary during a press conference in Hermosillo, Sonora, on April 29, 2019.
Kendal Blust/Fronteras Desk
Juan Ciscomani announced Tuesday that he is running for the U.S. House of Representatives in Arizona's Second Congressional District.
The Republican is hoping to flip the seat currently held by Democratic Congresswoman Ann Kirkpatrick, who is not running for re-election in 2022.
Ciscomani is a senior advisor to Governor Doug Ducey and vice-chairman of the Arizona-Mexico Commission. He previously worked at the Tucson Hispanic Chamber of Commerce and grew up in Southern Arizona.
Three Democratic legislators -- Kirsten Engel, Randy Friese and Daniel Hernandez -- are seeking their party's nomination in the race.
The primary election is August 2, 2022.