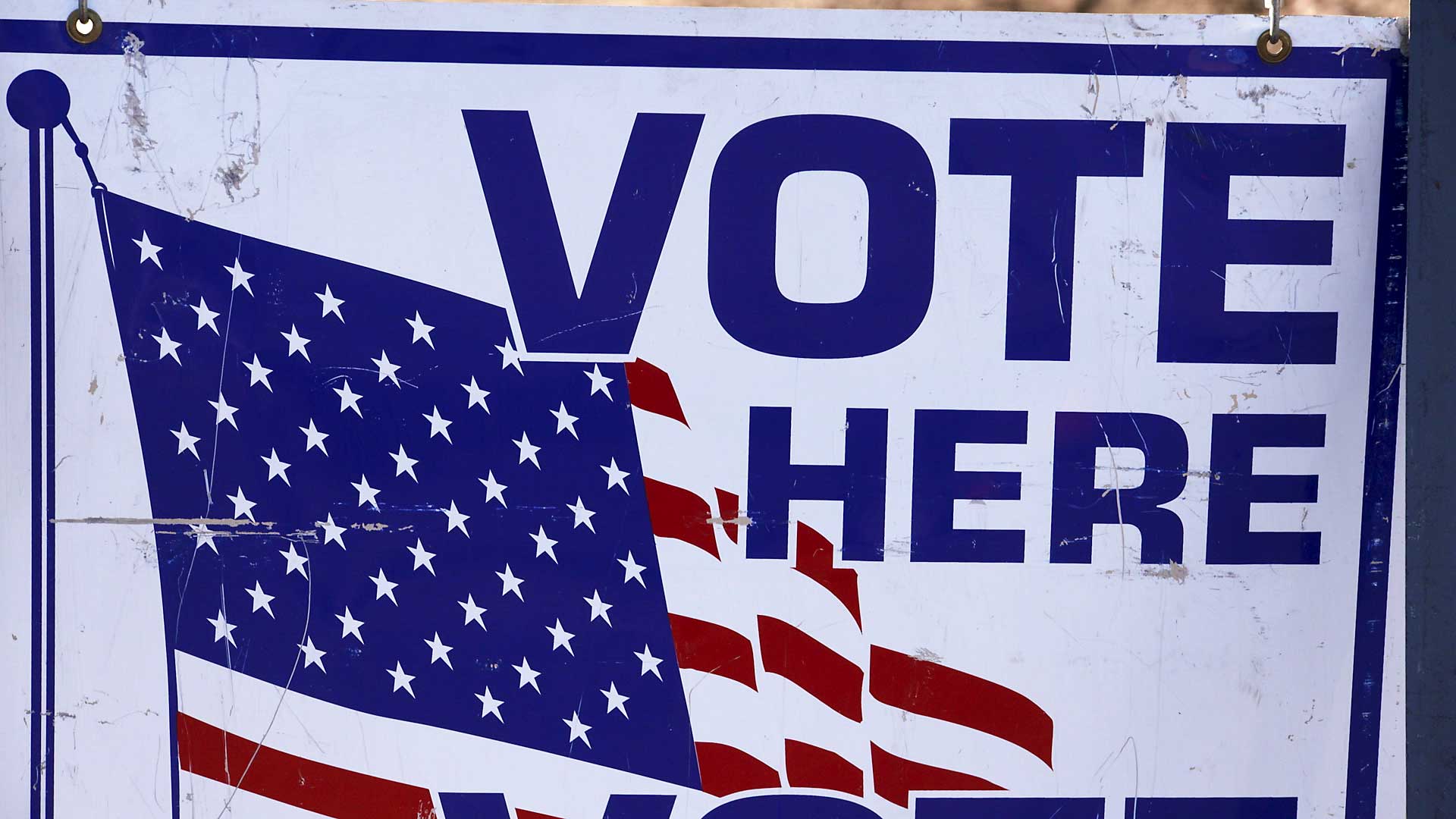 A vote here sign outside of a polling place in Tucson. November 2020.
John DeSoto/AZPM Staff
Voters nominated conservationist Kevin Dahl and incumbent Steve Kozachik for seats on the Tucson City Council after competitive Democratic primaries on Tuesday.
Dahl won the Democratic nomination for Ward 3 with about 60% of the vote, edging out businessman Juan Padrés, according to unofficial results.
Dahl is poised to face independent Lucy LiBosha and Republican Alan Harwell Jr. in the general election.
They are running to succeed city councilor Karin Uhlich, who was appointed to fill a vacancy last year and is not seeking a full term.
Kozachik won the Democratic nomination for District 6 with about 57% of the vote, defeating challengers Miranda Schubert and Andrés Portela.
Kozachik will face independent Val Romero in the general election.
Democratic city councilor Richard Fimbres was also nominated for another term in an uncontested primary for his seat representing Ward 5.
Fimbres will be unopposed in the general election.
About 22% of eligible voters participated in the election across the three wards.