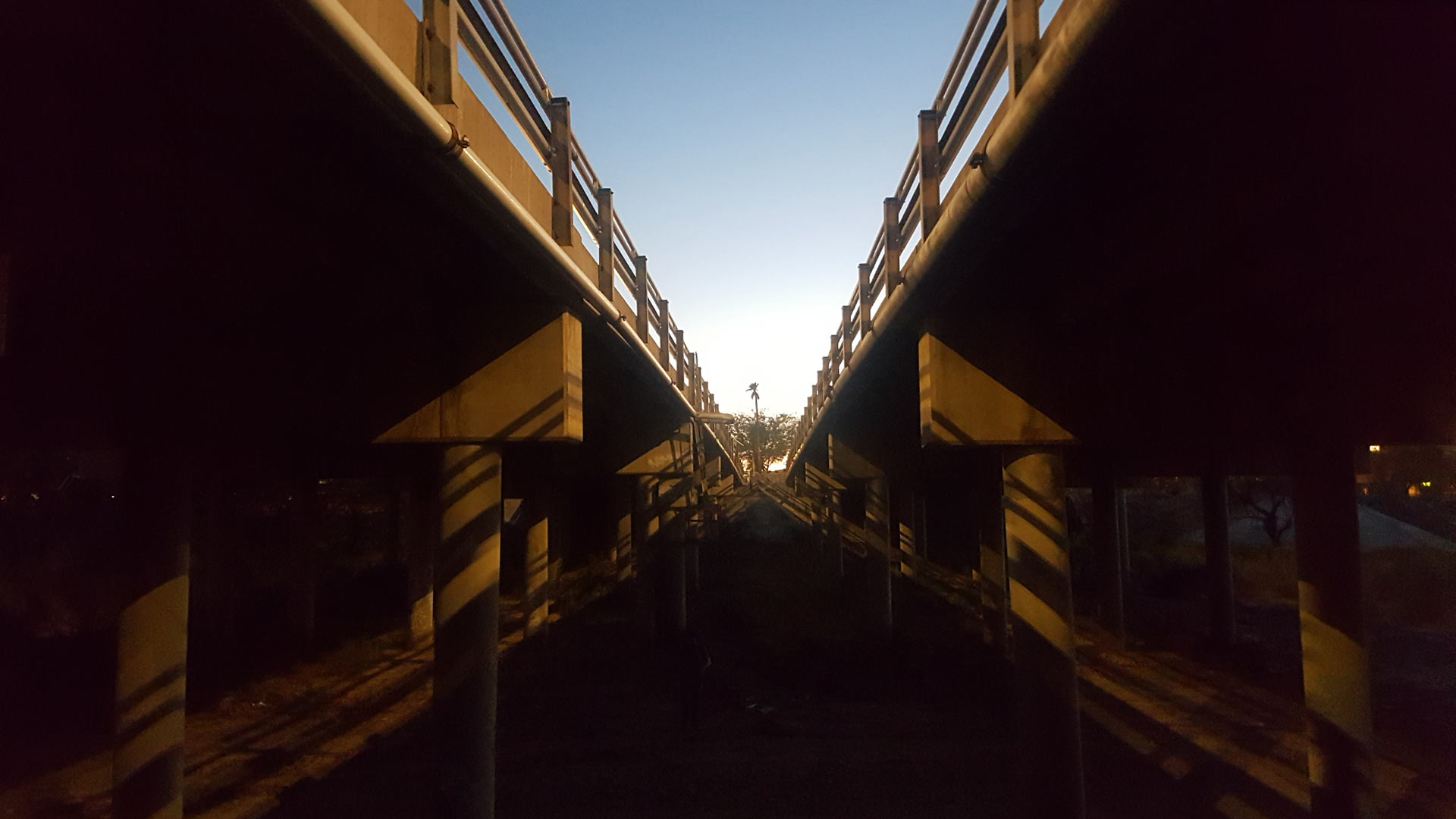 The bridge over the Pantano Wash, at Broadway and Pantano on Tucson's east side.
AZPM Staff
Nearly three dozen Arizona bridges are rated in "poor" condition by the Arizona Department of Transportation.
The bridges range in age from 90 years old to 30 years old. They include major roads like I-19 and I-40 as well as smaller roads. Some of the bridges carry just a few dozen cars a day while others carry tens of thousands.
ADOT inspects close to 5,000 bridges in Arizona, and most are rated either "good" or "fair".
The infrastructure bill passed by the U.S. Senate on Tuesday includes money that could help fix those decaying bridges in Arizona.
"Our bill will mean better roads by investing a historic $110 billion to repair and upgrade our roadways, bridges, and other major transportation projects," said U.S. Senator Kyrsten Sinema (D-AZ) on the floor of the Senate.
Of the $110 billion in the bill for roads and bridges, about $5 billion would come to Arizona for highway aid. The state could also get $225 million for bridge repair and replacement.
The infrastructure bill also has a $12.5 billion dollar fund, according to the White House, that states can draw on for bridge repair.
The bill still must pass the House.