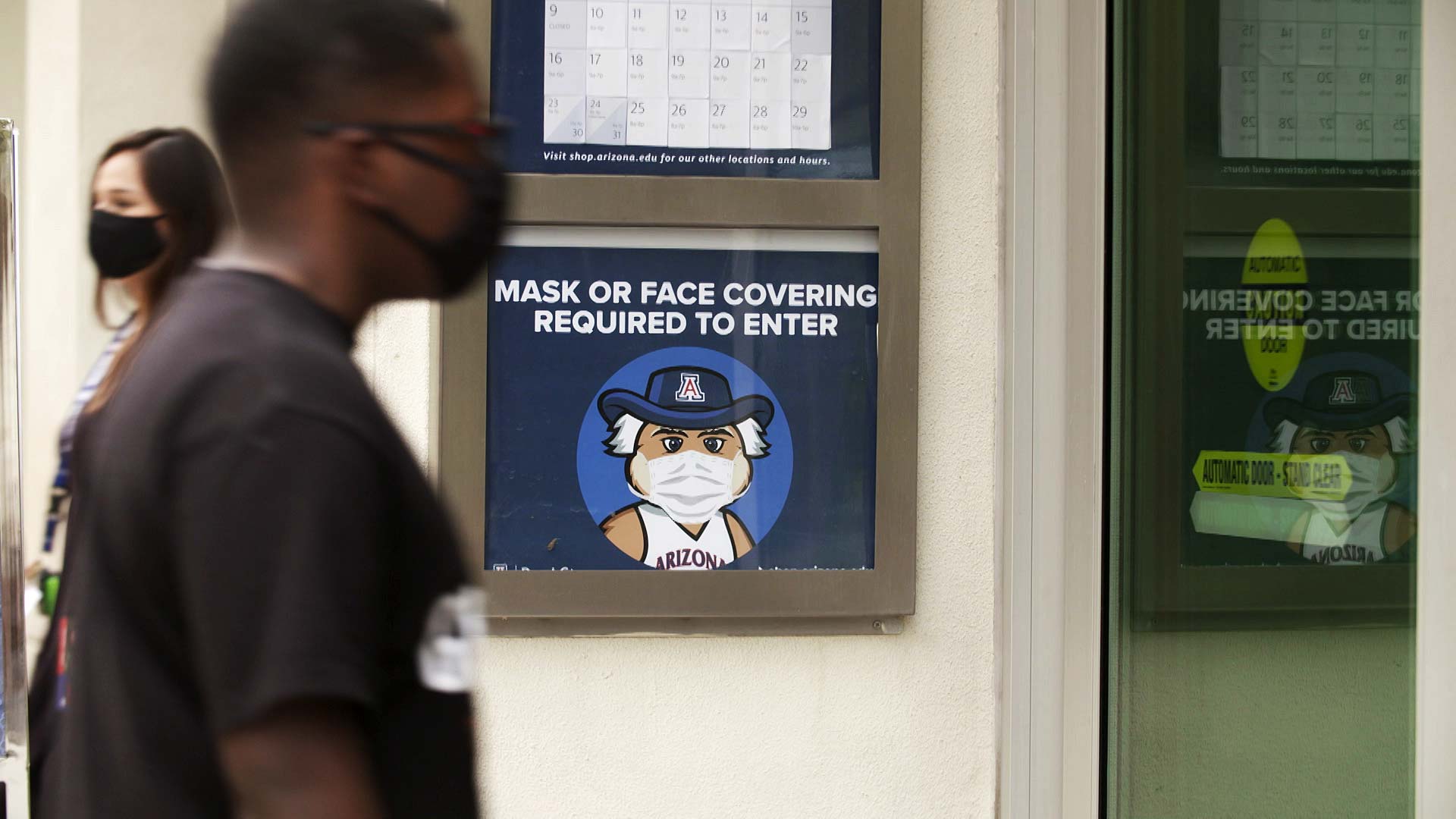 A sign outside of the University of Arizona bookstore reminds visitors that masks are required to enter.
AZPM Staff
The University of Arizona will require masks indoors as students prepare to return to campus for the fall semester amid a surge in COVID-19 cases across the state.
"Based on the current health conditions and aligned with CDC guidance as well as our commitment to deliver in-person learning at the University of Arizona, we will require face masks be worn in all indoor spaces where it is not possible to adequately and continuously maintain social distance," President Robert C. Robbins said in an email to students and staff Wednesday evening.
Robbins said the university would provide more details in the coming week.
The announcement came days after Robbins told reporters he would prefer to require masks on campus but could not do so due to state law.
Gov. Doug Ducey has issued an executive order barring such mandates and the Legislature included a similar provision in the state budget this year.
But officials at some educational institutions around Arizona have challenged those policies as K-12 students have returned to classrooms and college students prepare to return to campuses.
Arizona State University announced Wednesday that it would require masks in most indoors settings.
Northern Arizona University's president also said face coverings would be required in classrooms and other settings where distancing may not be possible.
Arizona health officials reported 1,970 additional COVID-19 cases six additional deaths from COVID-19 on Wednesday. Cases have risen dramatically from fewer than 500 a day two months ago.
The Associated Press contributed reporting.