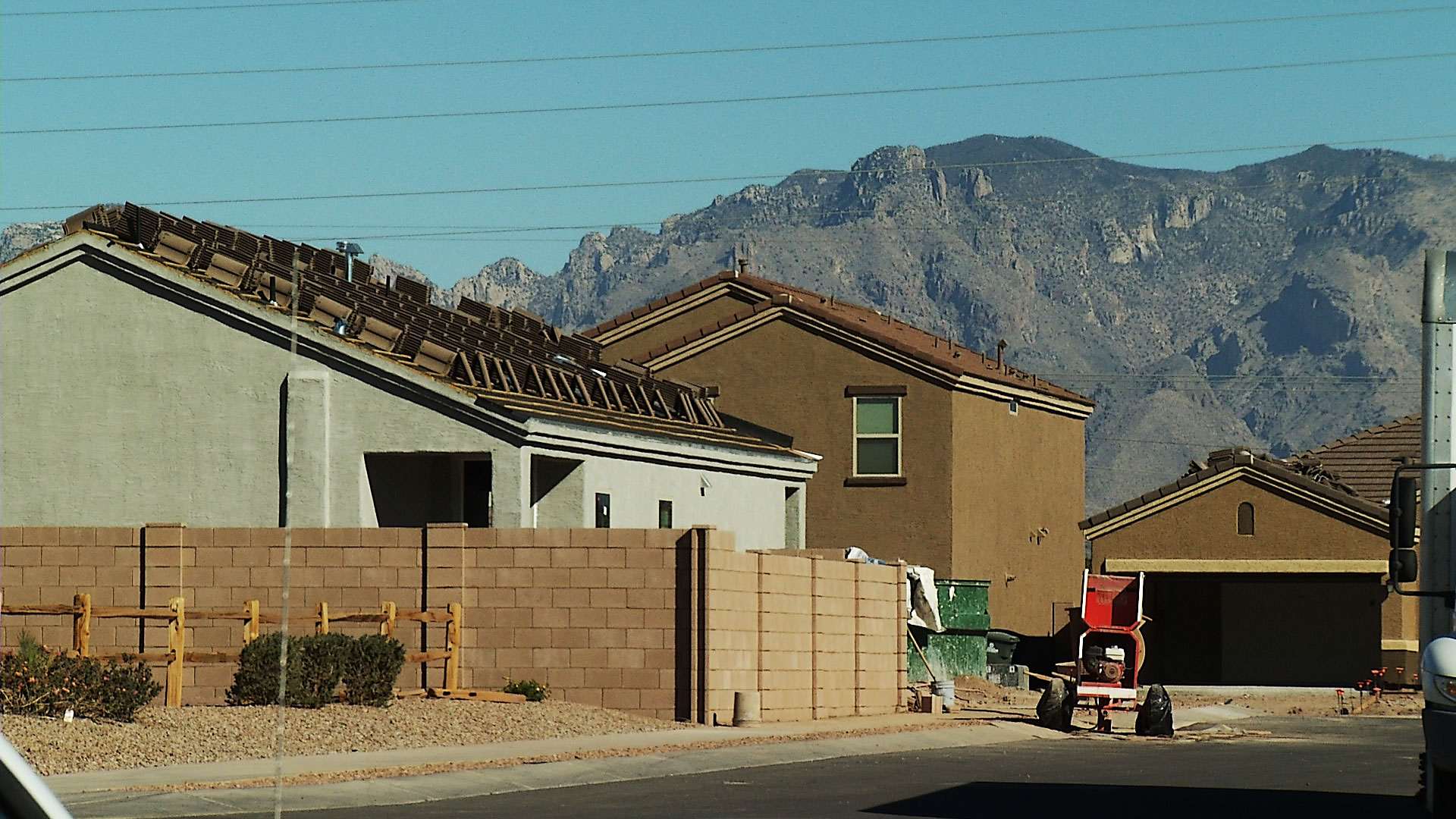 A housing subdivision under construction in Tucson off Silverbell Road. December 2020.
Robert Lindberg/AZPM Staff
Urban areas across the country saw population growth over the last decade while rural areas saw population flight, including in Arizona.
Phoenix remained one of the largest cities in the United States, surpassing Philadelphia to become the country's fifth most populous city, according to data released by the U.S. Census Bureau on Thursday.
The Phoenix suburbs of Buckeye and Goodyear were in the top 10 fastest growing cities in the U.S. over the last decade.
In Southern Arizona, however, Cochise County's population declined by about 4.5%.
Though most Arizona counties grew by 20% or more from 1990 to 2000, the number of rural counties witnessing population flight increased over the most recent decade.
La Paz, Apache, Navajo and Gila counties also lost residents.
"When we look more closely at the patterns of population increase and decrease for counties this past decade, we see a strong relationship to population size, with small counties tending to lose population and more populous counties tending to gain people," said Marc Perry, senior demographer in the Census Bureau's Population Division.
Pima County, which includes Tucson, saw its population grow by 6.4%.
The data comes from the Census conducted last year.
The numbers released Thursday are meant to help states redraw the boundaries for congressional and legislative districts in advance of the 2022 election.
Federal officials said the latest Census also showed America is more racially and ethnically diverse than past measurements.
Of the Arizona residents who filled out the Census, 53% counted themselves as white alone.
Nearly 31% classified themselves as Hispanic and 4% as Black.
In Pima County, 51.5% of residents identified as white.
Santa Cruz and Yuma counties were the only Arizona counties where Hispanics made up the majority of residents.