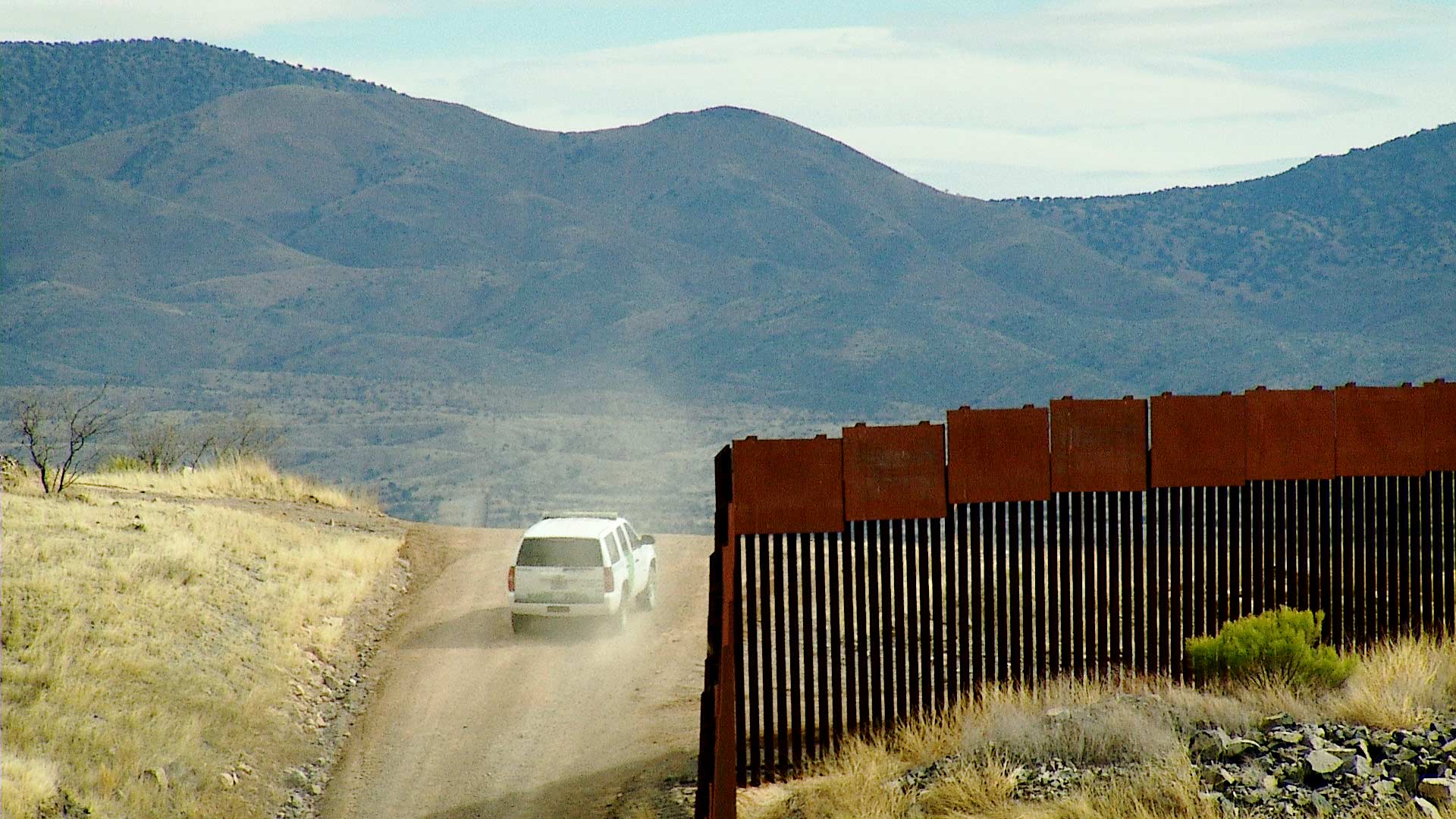 File image of a Border Patrol vehicle on patrol along the Arizona-Mexico border.
AZPM Staff
For much of the spring and summer, pundits and politicians said there is a crisis at the U.S.-Mexico border, but the issue is not so simple as a soundbite.
"You gotta dive into the details. Headlines never tell the story, we all know that but we all just love to just read the headlines, the most sensational right?" said Yuma Mayor Douglas Nicholls.
As of the end of July, U.S. Customs and Border Protection reports that agents have had 1.2 million encounters, or apprehensions, during the fiscal year that began in October. The largest number of migrants crossed through the agency's Rio Grande Valley sector, but a closer look shows that each sector is unique in terms of how, and who, is coming.
"About 85% of our encounters are single adults, the vast majority of those being male. And that is very different than these other places that have these large give-up groups that are predominately families," said John Modlin, interim chief of the U.S. Border Patrol Tucson Sector.
Further west, CBP data shows families being the most common type of encounter for Border Patrol agents in the Yuma Sector. Still, Modlin said Tucson also has its share of unaccompanied children.
"We're up over 15,000 unaccompanied children this year, which is the highest year for Tucson sector was about 9,000 and that was in 2013," he said.
Children picked up by Border Patrol agents in the roughly 260-mile swath of Arizona borderland in the Tucson Sector are taken to a "soft-sided facility" near the Tucson airport, where there is a recreational area and sleeping quarters. The children are usually at the facility for no more than 48 hours before being turned over to the U.S. Department of Health and Human Services. Modlin said on most days, there are 100-150 children at the facility.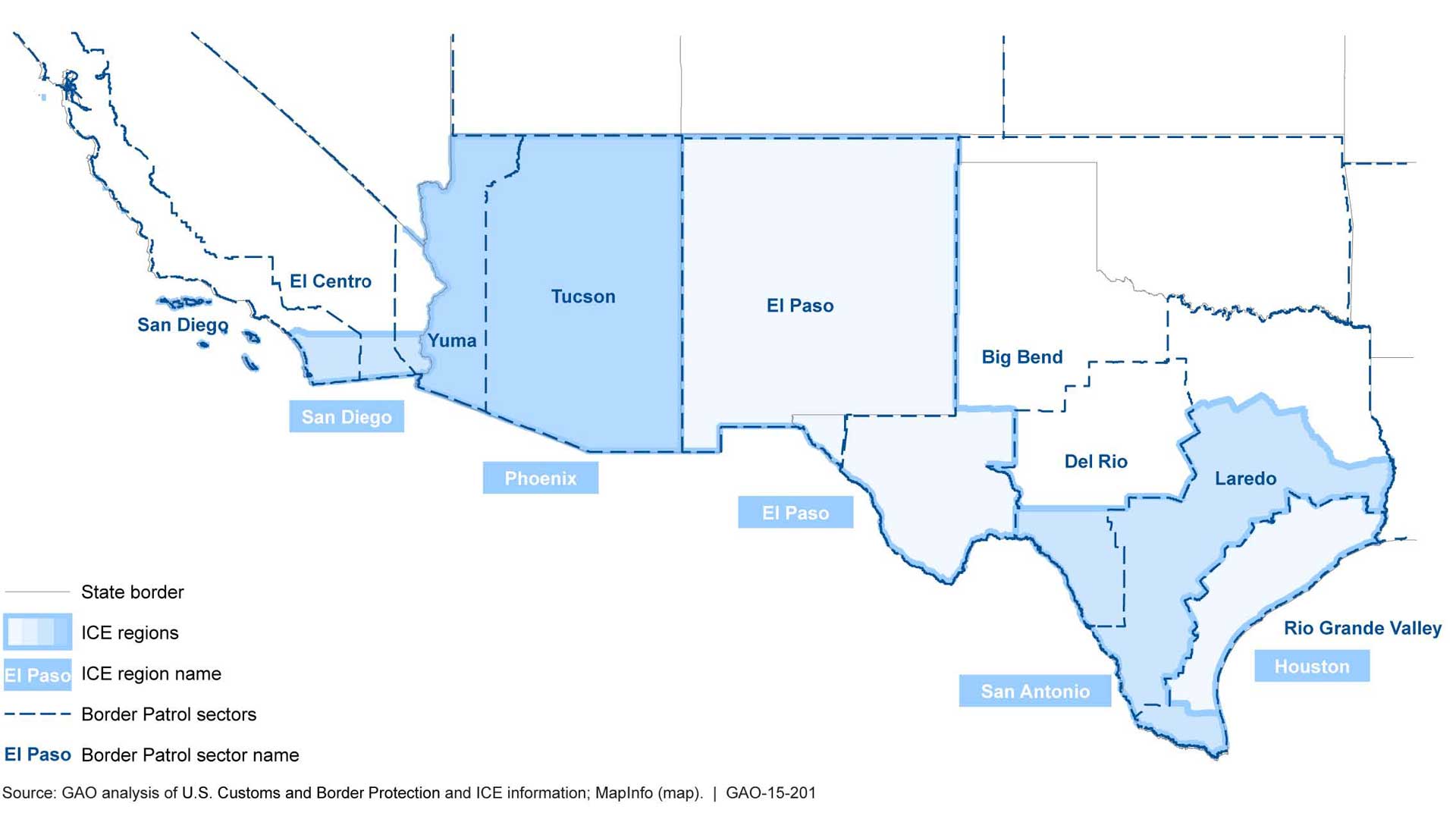 VIEW LARGER U.S. Government Accountability Office map showing Border Patrol sectors.

GAO/Flickr
The numbers, however, need to be put in context for the fiscal year 2021, which began in October of last year and runs until this September. That starts with understanding Title 42.
The little-known public health protocol was enacted under the Trump administration at the onset of the COVID-19 pandemic in March of last year. It allows border officers to send more migrants they apprehend back across the border to Mexico within a few hours.
Under the protocol, migrants don't face the same legal repercussions for crossing multiple times. As a result, many are trying again and again. In June, CBP said just more than 30% of people apprehended were on at least their second crossing in a year. Agency data shows so far this fiscal year, the recidivism rate, or the rate of repeat crossings, is 30%, more than double the rate for many years pre-pandemic.
"That could be tens of thousands of people crossing twice -- thousands of people crossing three or four times," said Aaron Reichlin-Melnick with the American Immigration Council.
Many of the people crossing the border are asylum seekers. The federal government does not maintain a database of asylum seekers.

Seeking asylum is a complicated process that often takes years for a final ruling. And not everyone who makes an asylum request is successful.
"About 30% of asylum claims that are made in that fashion and decided by an immigration judge in court are actually successful in the end," said Austin Kocher with Transactional Records Access Clearinghouse (TRAC) at Syracuse University.
Asylum-seeking families, while they are initially being processed, are not held in detention facilities. Instead, they are sent to hotels contracted by Immigration and Customs Enforcement or to facilities run by charities. In Tucson, most of the families go to Casa Alitas run by Catholic Community Services.

The Buzz
airs Fridays at 8:30 a.m. and 6 p.m. and Saturdays at 3:30 p.m. on NPR 89.1. You can subscribe to our podcast on
iTunes
and NPR One. See more from
The Buzz
.