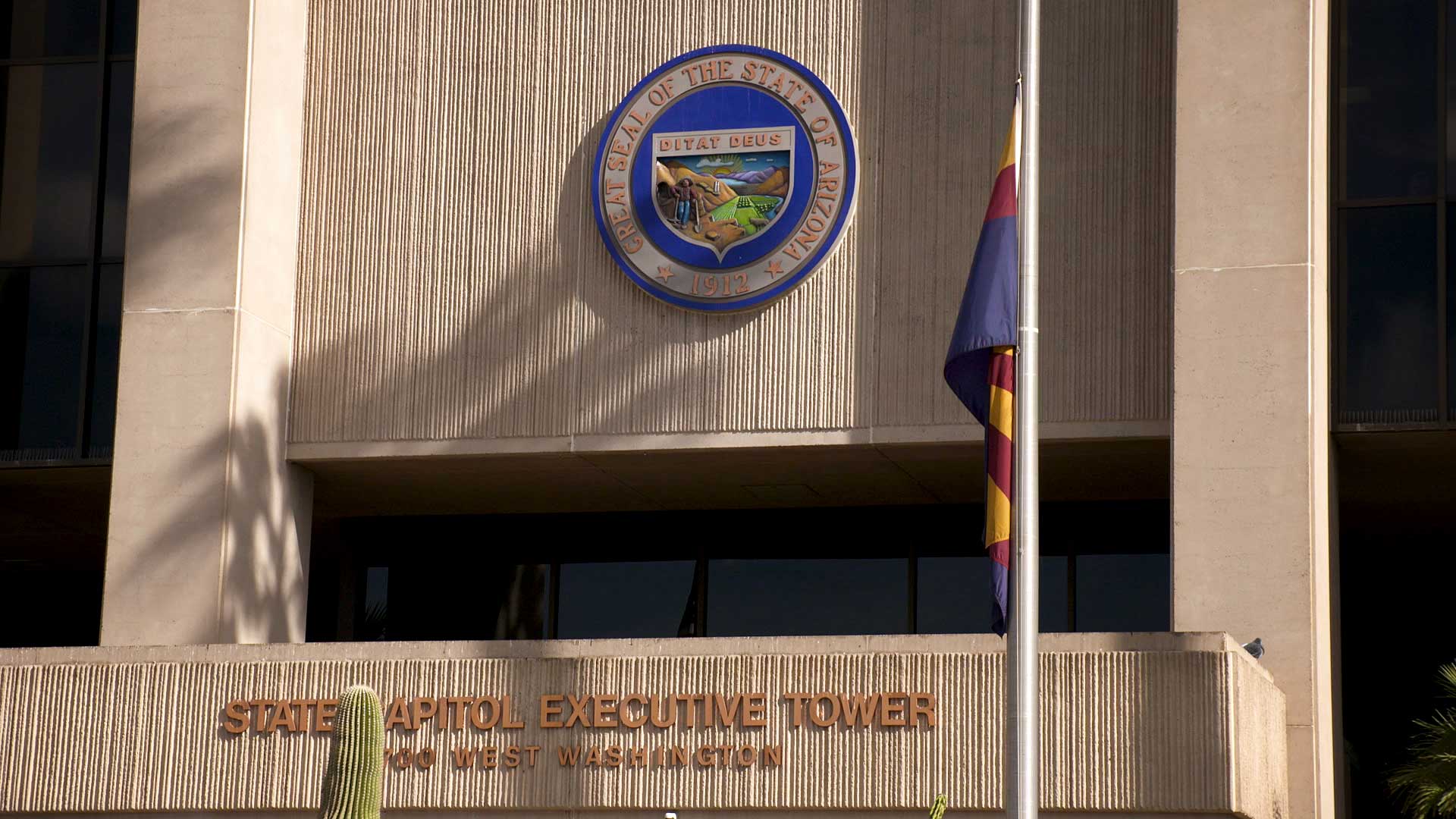 The Arizona State Capitol Executive Tower in Phoenix. January 2021.
AZPM Staff
Gov. Doug Ducey tapped a veteran of the Department of Health Services on Thursday to lead the agency as its longtime director prepares to step down.
Don Herrington will serve as interim director when Dr. Cara Christ leaves the agency on Friday.
Herrington is currently the department's deputy director for planning and operations and takes over day-to-day operations of Arizona's public health agency as the state grapples with a surge in COVID-19 cases.
The state reported 3,621 new cases of COVID-19 on Thursday and 13 more deaths.
Ducey also tapped Dr. Richard Carmona, a former surgeon general of the United States and a distinguished professor of public health at the University of Arizona, to serve as senior advisor on public health emergency preparedness.
Carmona will lead a statewide effort to boost vaccine and public health awareness, the governor's office said in an announcement on Thursday.
About half the state's population is fully vaccinated and the number of vaccinations administered each day has declined substantially since April, according to data compiled by Johns Hopkins University. Meanwhile, the state has sought to ban schools and governments from requiring vaccinations.
Carmona spent the pandemic leading the University of Arizona COVID Response Team and has praised how Ducey and Christ handled the pandemic.
"With Don directing day-to-day operations and Dr. Carmona marshalling our resources to defeat this virus and get Arizonans vaccinated, I'm confident we just got a lot closer to putting the pandemic behind us," Ducey said in a statement.
Christ announced in July that she would leave the department for a job as chief medical officer at Blue Cross Blue Shield of Arizona. She has led the department since May 2015 and has worked at the department since 2008.