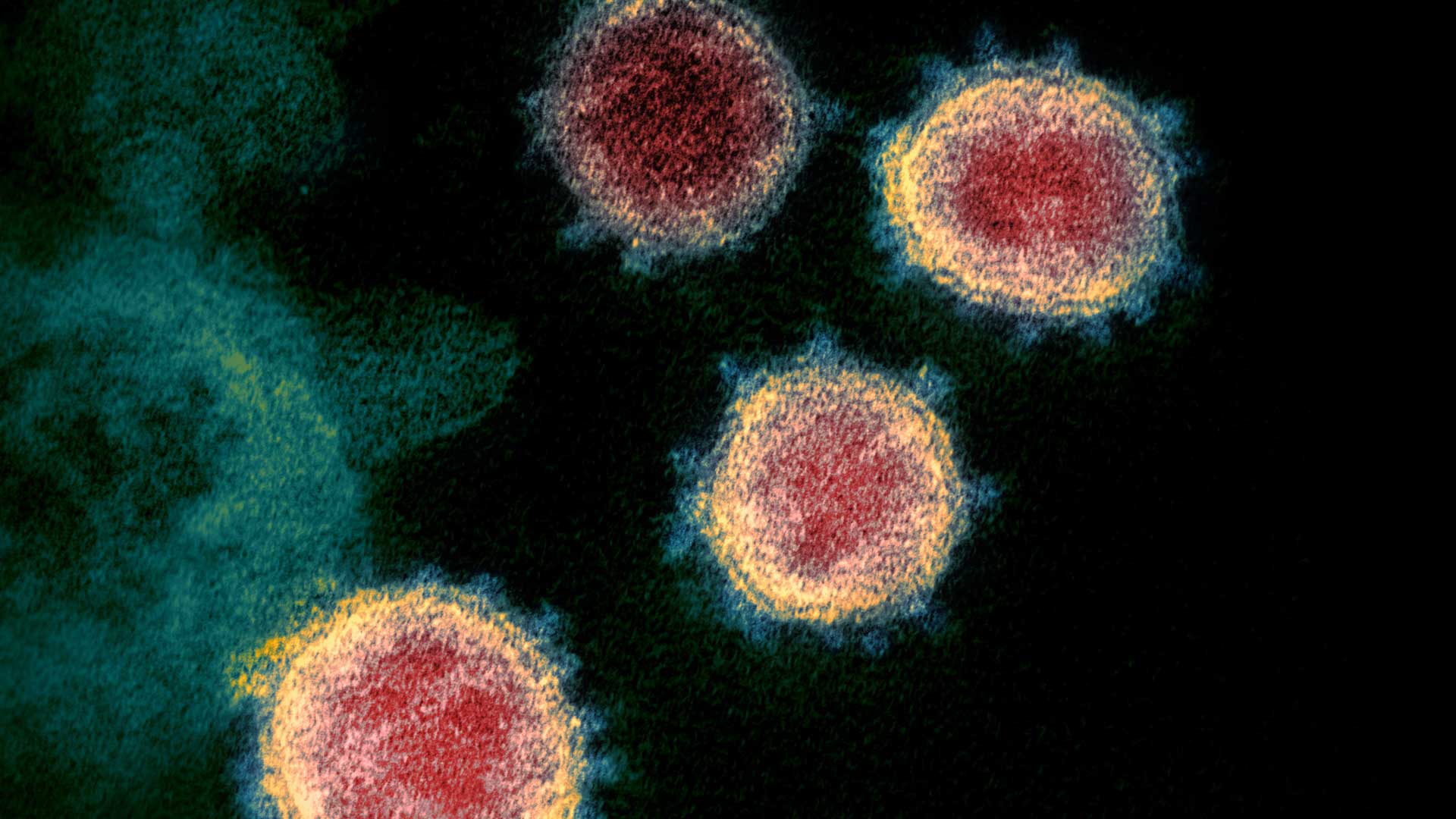 This transmission electron microscope image shows SARS-CoV-2—also known as 2019-nCoV, the virus that causes COVID-19—isolated from a patient in the U.S.
NIAID-RML
Arizona is reporting 4,740 newly confirmed COVID-19 infections and 67 deaths.
The state coronavirus dashboard's numbers were especially higher Wednesday due to a data-processing issue the day before.
Department of Health Services officials say the issue has been fixed and that the latest figures reflect that the data is now caught up.
This brings Arizona's totals since the pandemic began to 1,016,633 cases and 18,853 deaths.
Hospitalizations continue to rise with 2,057 people hospitalized as of Tuesday.
Public health experts say the current surge in Arizona is due to the delta variant spreading so easily. Multiple hospital systems in the state say most of their COVID-19 patients are unvaccinated.
Dr. Marjorie Bessel, chief clinical officer at Banner Health, urged Arizonans to get vaccinated during a press conference on Wednesday.
"Of the COVID patients who are hospitalized at Banner, over 90% are unvaccinated," Bessel said.
Credit: Nick O'Gara/AZPM. Sources:
The New York Times
, based on reports from state and local health agencies, Census Bureau. Case reports do not correspond to day of test.
Andrew Oxford contributed reporting.