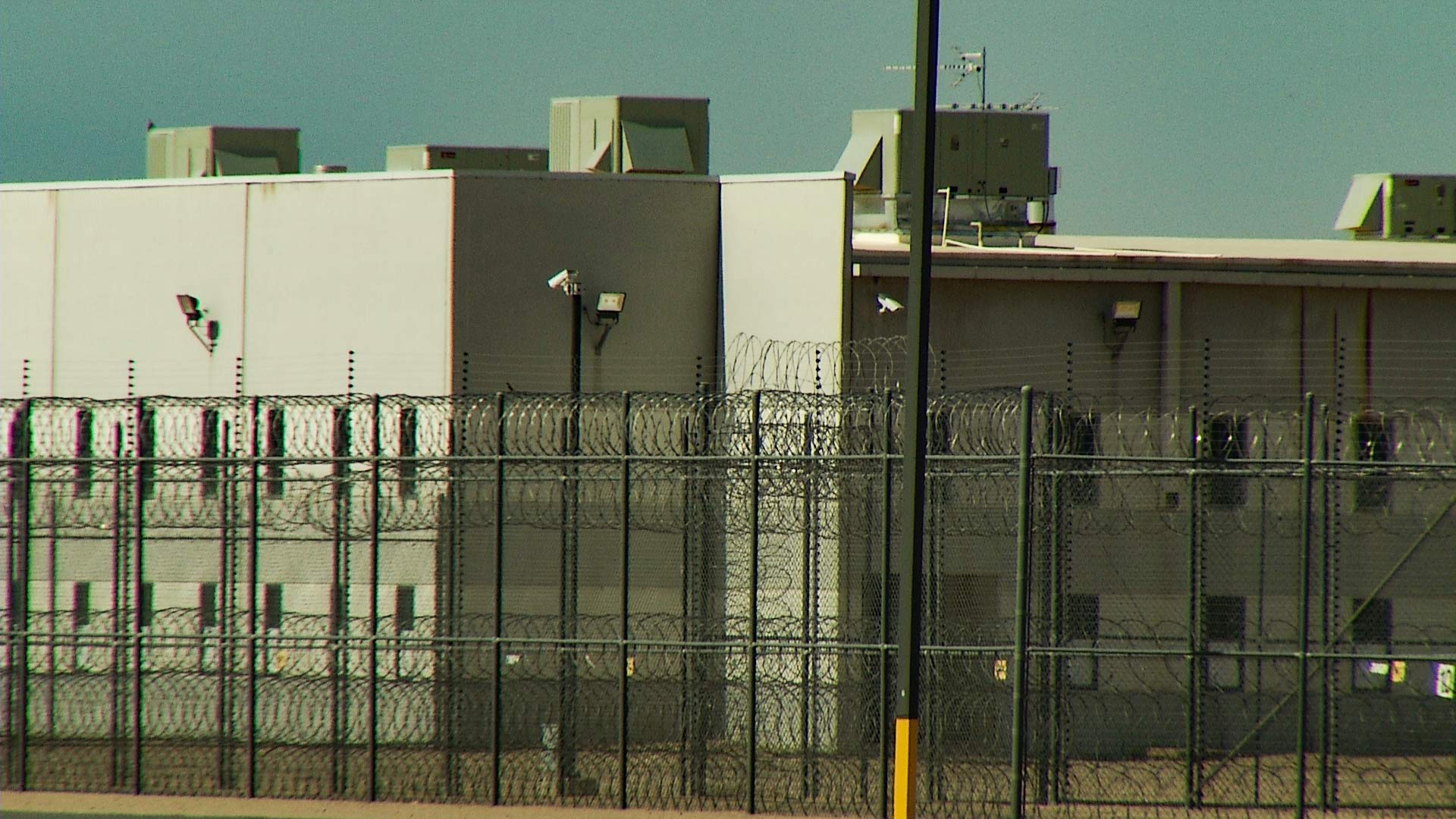 Outside the Eloy Detention Center in Pinal County.
AZPM
Stretching from Eloy to Florence and Globe, Legislative District 8 includes some of the biggest prisons in Arizona.
New census data analyzed Arizona Public Media shows about 22,000 of the district's residents are behind bars — far more than in any other legislative district.
In all, the census counted about 64,000 people in prisons, detention centers and correctional facilities across the state. About one-third of them are in Pinal County.
As Arizona prepares to redraw the boundaries of its political districts, criminal justice watchdogs argue that stuffing some districts with prisons can be its own sort of gerrymandering.
"Each person is supposed to have kind of an equal say in their government and have equal representation in their government. But what happens with prison gerrymandering when someone is counted as a resident of a prison instead of their home district, when districts are drawn, it gives extra representation to individuals who live close to prisons," said Michael Wessler, of the Prison Policy Initiative.
The group argues prisons inflate the size of rural districts by adding people from other parts of the state who generally cannot vote.
Critics of the practice contend this amounts to transferring political representation from the areas where incarcerated people and their families live to the areas where prisons are located.
Some lawmakers argue this is no different from counting people who are not citizens, who cannot vote, or college students, who might vote but might not consider their campuses to be their homes.
"Either side wins in certain ways," said state Sen. T.J. Shope, a Republican from Coolidge who represents District 8.
But Wessler argues the effects can be most pronounced at the local level, rather than in the Legislature or Congress.
Pinal County, for example, had a population of about 425,000 people in the most recent census and will be divided during redistricting into five board of supervisors districts.
The latest census shows the county also includes about 21,000 incarcerated people. Nearly all of them are currently lumped into just one of the board of supervisors districts — District 1.
If districts are drawn with equal populations, the prisons would comprise about one quarter of a district's entire population.
Democrats have sponsored legislation at the state Capitol that would require counting incarcerated people at their last known address, instead of at prisons, for purposes of redistricting.
The bill did not advance in the Legislature this year.
But a growing number of states are adopting similar policies.
Most recently, Pennsylvania's reapportionment committee voted last month to use the last known addresses of incarcerated people for redistricting. Montana's redistricting commission is aiming to do the same.