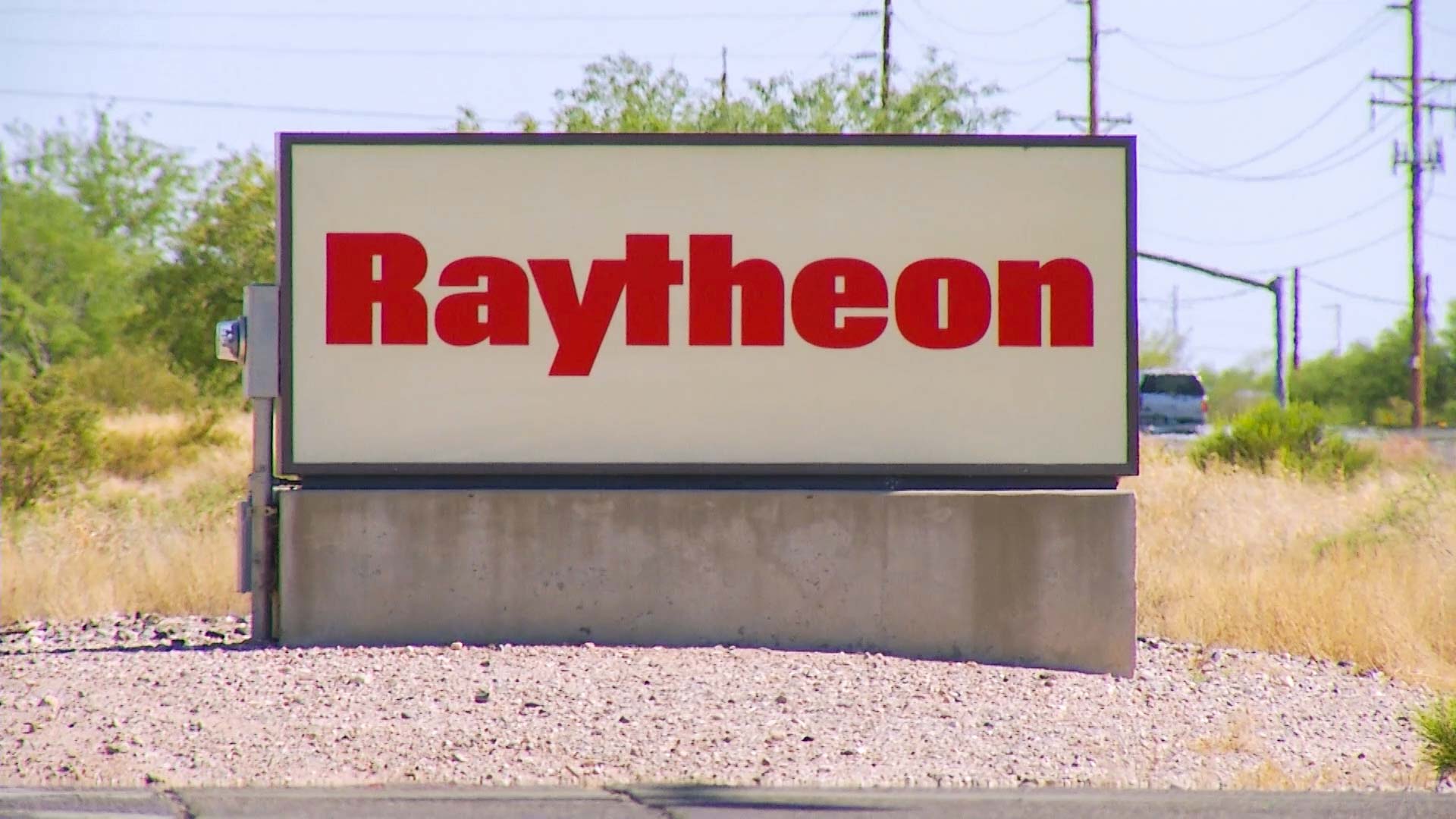 A sign for missile-maker Raytheon.
AZPM Staff
Raytheon announced this week that it will require all employees to be fully vaccinated against COVID-19 by January 1st. In a statement, the company said the move is meant to reduce COVID-19 transmission in the community and office.
Tucson is home to Raytheon's Missiles and Defense headquarters and is Southern Arizona's largest employer, with 14,700 employees.
A source familiar with the policy told Reuters that the company could take disciplinary action against employees that do not comply, "up to and including termination."