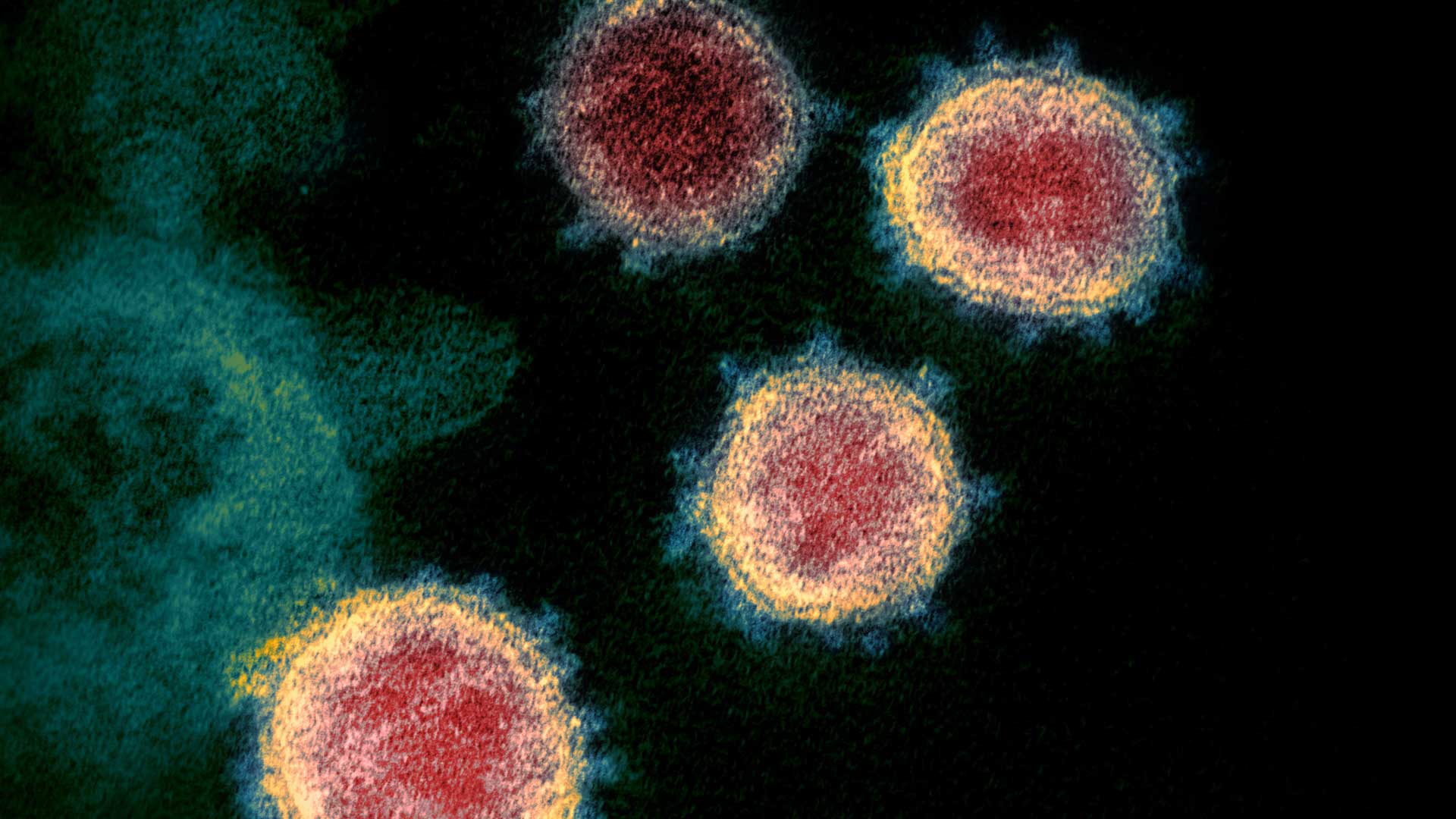 This transmission electron microscope image shows SARS-CoV-2—also known as 2019-nCoV, the virus that causes COVID-19—isolated from a patient in the U.S.
NIAID-RML
Arizona reported more than 100 daily coronavirus deaths for the second time since February.
The 108 confirmed deaths and 2,742 new coronavirus cases were reported Saturday. Hospitalizations dropped below 2,000 for the first time in nearly three weeks, with 1,981 COVID-19 patients occupying hospital beds on Friday.
That's down from the current surge's high of 2,103 on Sept. 11.
Meanwhile, Johns Hopkins University data showed drops in the seven-day rolling averages of daily cases and deaths in the past two weeks. The daily cases dropped from 3,152 on Sept. 2 to 2,732 on Thursday. The daily deaths dropped from 39 to 33 during the same period.
Arizona has reported a total of 1.06 million confirmed cases and 19,487 confirmed deaths since the start of the pandemic.
Credit: Nick O'Gara/AZPM. Sources:
The New York Times
, based on reports from state and local health agencies, Census Bureau. Case reports do not correspond to day of test.