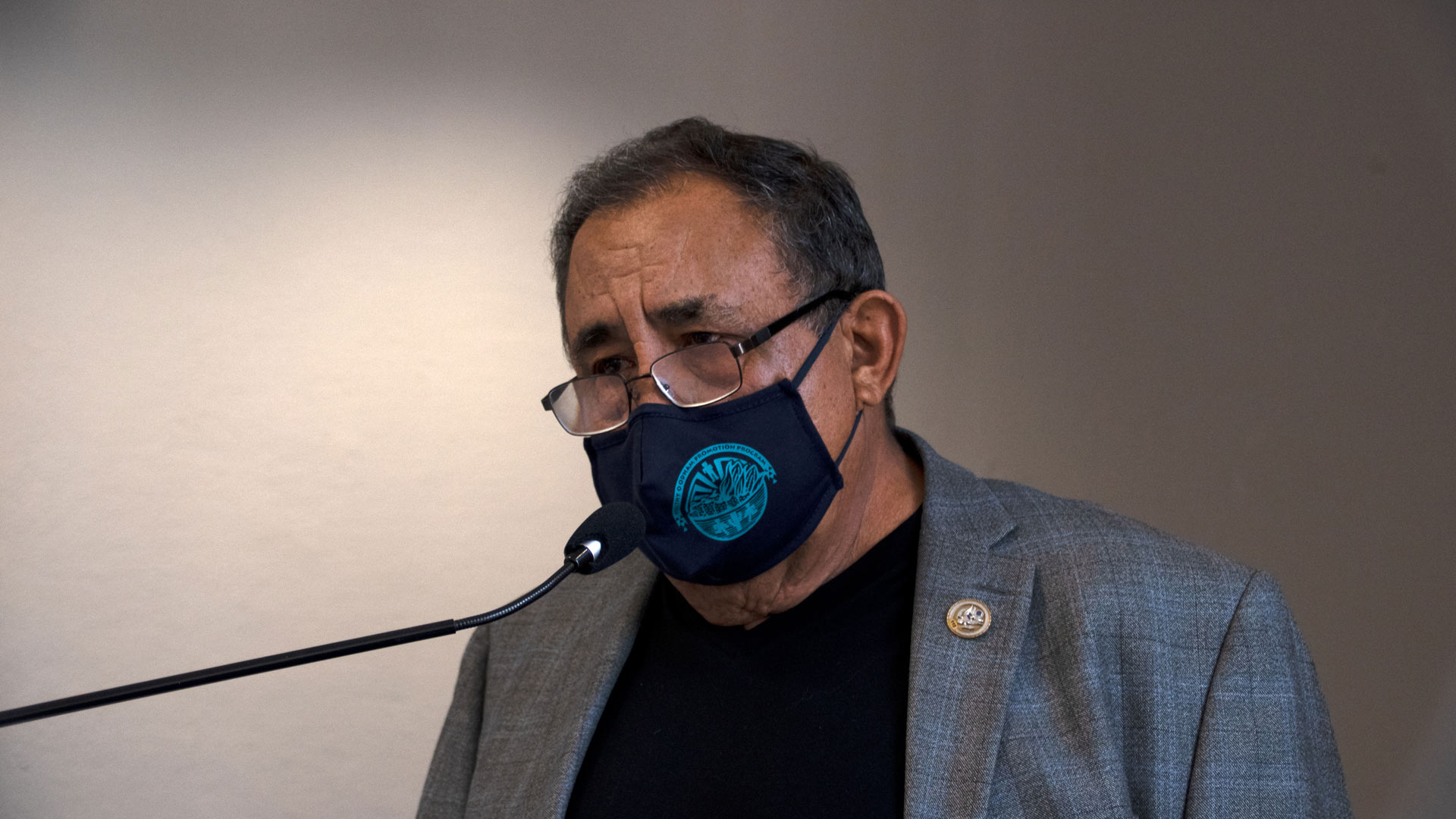 Arizona Congressman Raul Grijalva. August 2021
Christopher Conover/AZPM
Southern Arizona Congressman Raúl Grijalva says he wants the Biden administration to send unused vaccine doses across the border to communities with less of a supply.
He said those efforts are already underway on smaller scales in Tucson and Nogales.
"So you're seeing local initiatives to try to do binational vaccines, and binational testing, if we were to adopt that as a more universal policy, a federal policy, a state policy, that effort could be amplified tremendously,"
Grijalva said the Pima County Health Department has already agreed to assist with getting the doses across the border, but needs permission from Washington.
The U.S.-Mexico border has been closed to non-essential travel for more than a year, a move that has hit border businesses particularly hard in Arizona.
Grijalva said getting communities on both sides vaccinated could mean a quicker re-opening.
He was one of nearly 40 lawmakers who signed on to a letter to President Joe Biden this month asking him to make good on promises to deliver global vaccine donations.
"The U.S. cannot end the COVID-19 pandemic here at home if we do not address the surging COVID-19 pandemic, and its deadly variants, around the world," the letter read. "Until then, more preventable deaths will occur, along with more economic devastation—including in our own country."
Over the weekend, hundreds of people rallied on both sides of the border in Nogales calling for the Biden administration to repeal pandemic-era protocols enacted under former President Donald Trump and restore access to asylum.
With vaccine cards and negative COVID tests in hand, migrant families marched to the port and asked to bypass those restrictions and begin applying for protection in the US. None of the families were successful, but protests continue in Nogales.