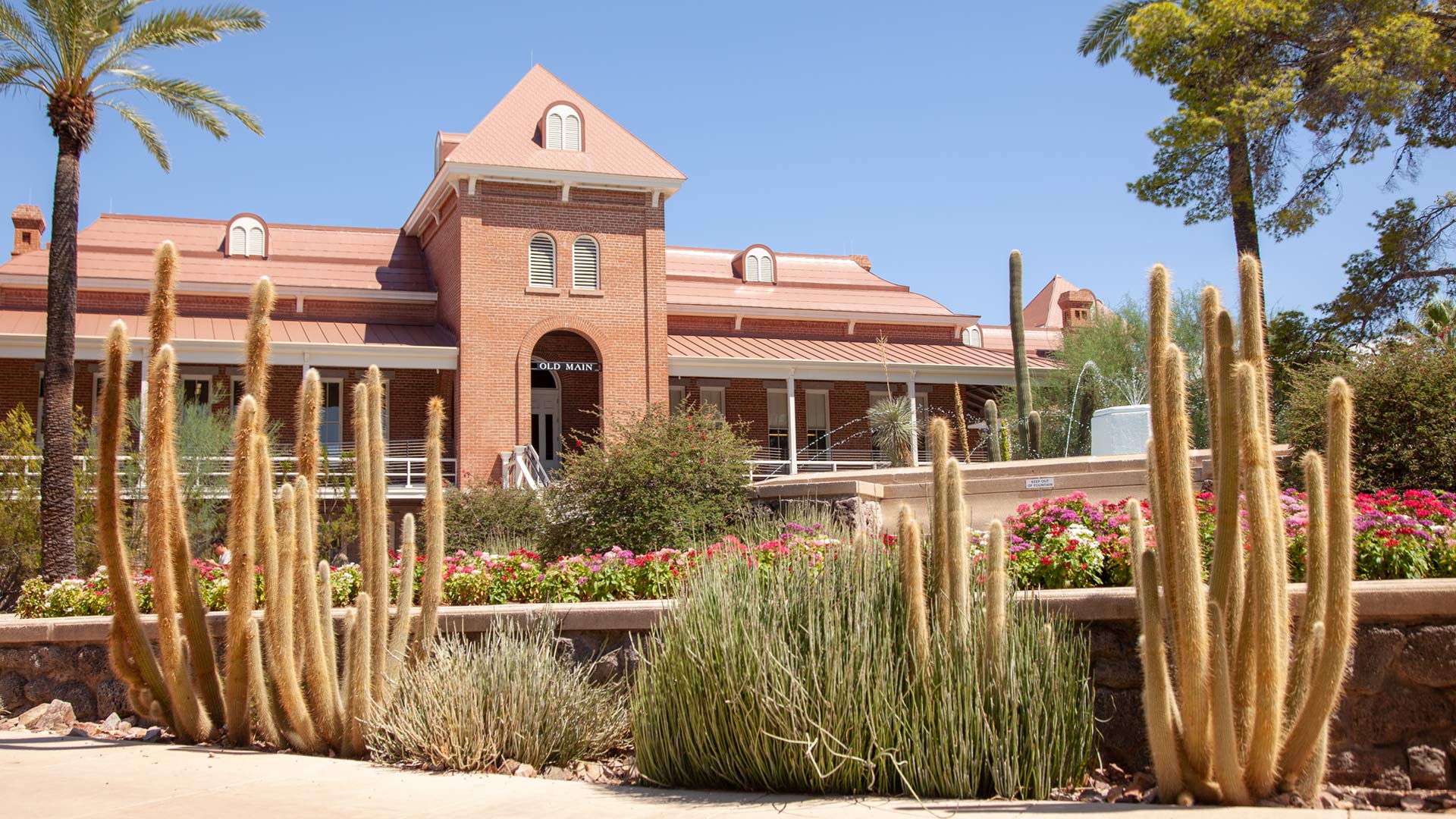 Old Main on the University of Arizona campus.
AC Swedbergh, AZPM
The potential penalties remained unclear Monday for University of Arizona employees who do not get vaccinated against COVID-19 by a December 8 deadline or receive an exemption.
University President Dr. Robert Robbins told reporters he will be looking to the federal government for guidance on the requirement, which he announced on Friday citing new policies for federal contractors.
But Robbins said he expects "very, very few" employees will be denied exemptions.
"We'll encourage everyone to be in compliance and we'll do it by the December 8th deadline and then we'll start to process these exemptions," Robbins said. "And for the rare people — and I think it's going to be really rare someone is not granted a disability or religious exemption — then we've got to wait to find out what the guidance is about how we as an institution will be dealt with if we have a handful of cases that just refuse."
University of Arizona officials have said about half of the institution's employees have already confirmed they are vaccinated against COVID-19.
And Robbins said he expects that share is likely higher.
But the university president said he does not expect the vaccination requirement will be extended to students.
"For students that are not employees of the university, I don't think we're going to go down the pathway of other institutions like the UC system and others that have mandated it for all students," Robbins said.