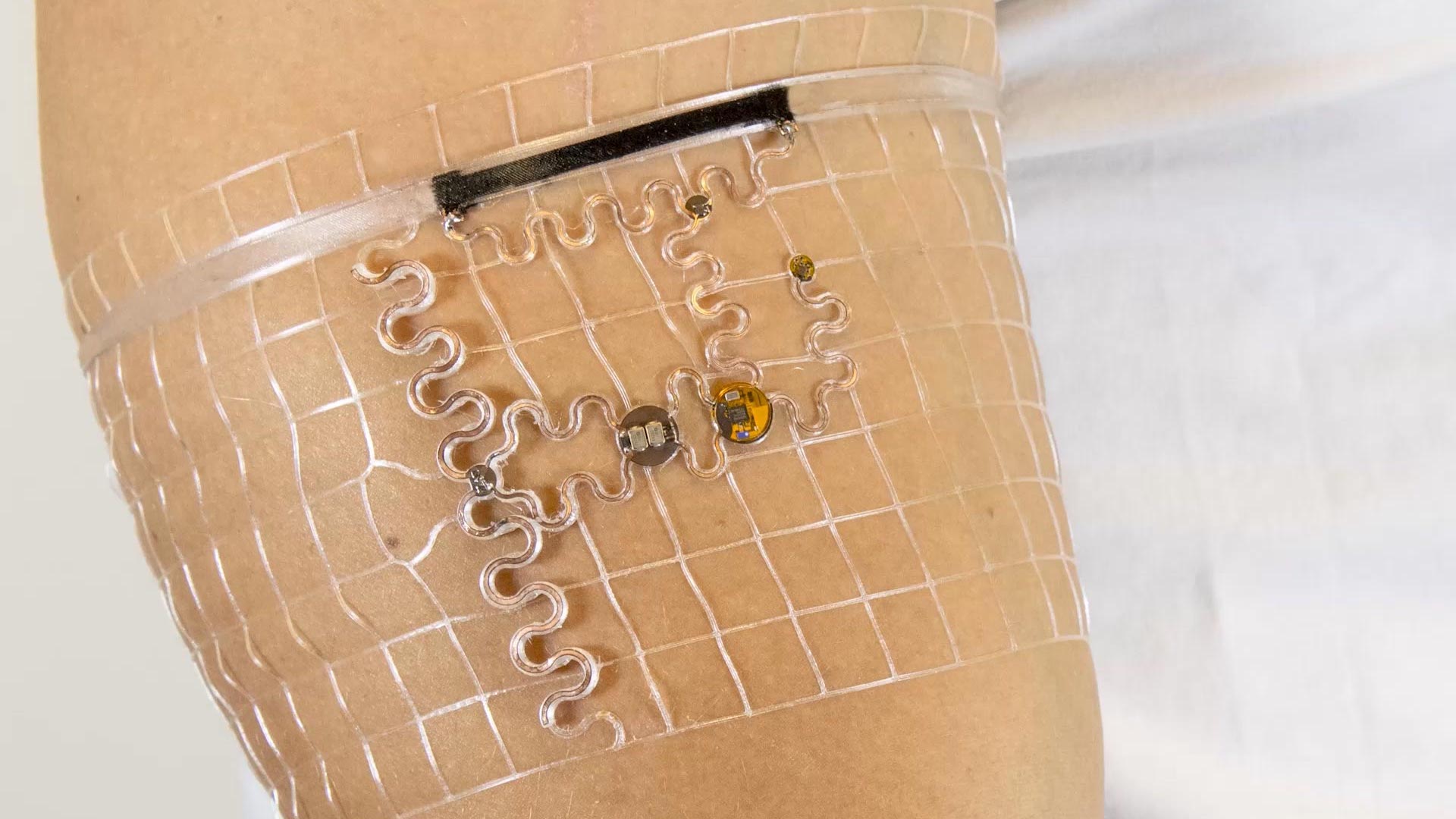 Tiny sensors are embedded in a fitting mesh structure worn like a sleeve.
Philipp Gutruff
University of Arizona researchers are looking to build the next generation of wearable sensor devices.
This one is medical grade, meaning it can collect data especially useful for diagnosis and treatment of health issues.
University of Arizona biomedical engineering professor Philipp Gutruf is part of a team developing new wearable devices that you can put on like a sleeve instead of a wristwatch.
"Think of our devices as a piece of cloth or a mesh that is tailored to you specifically that has sensors attached specifically to record," he said.
Gutruf notes the wireless device doesn't need adhesive to stick onto your skin.
It can be produced using 3D printers and designed based on the body shape of the person wearing it.
The new wearables are being developed for sale through Tech Launch Arizona.
Gutruf expects the new wearable sensor devices to be available in 3 to 4 years.