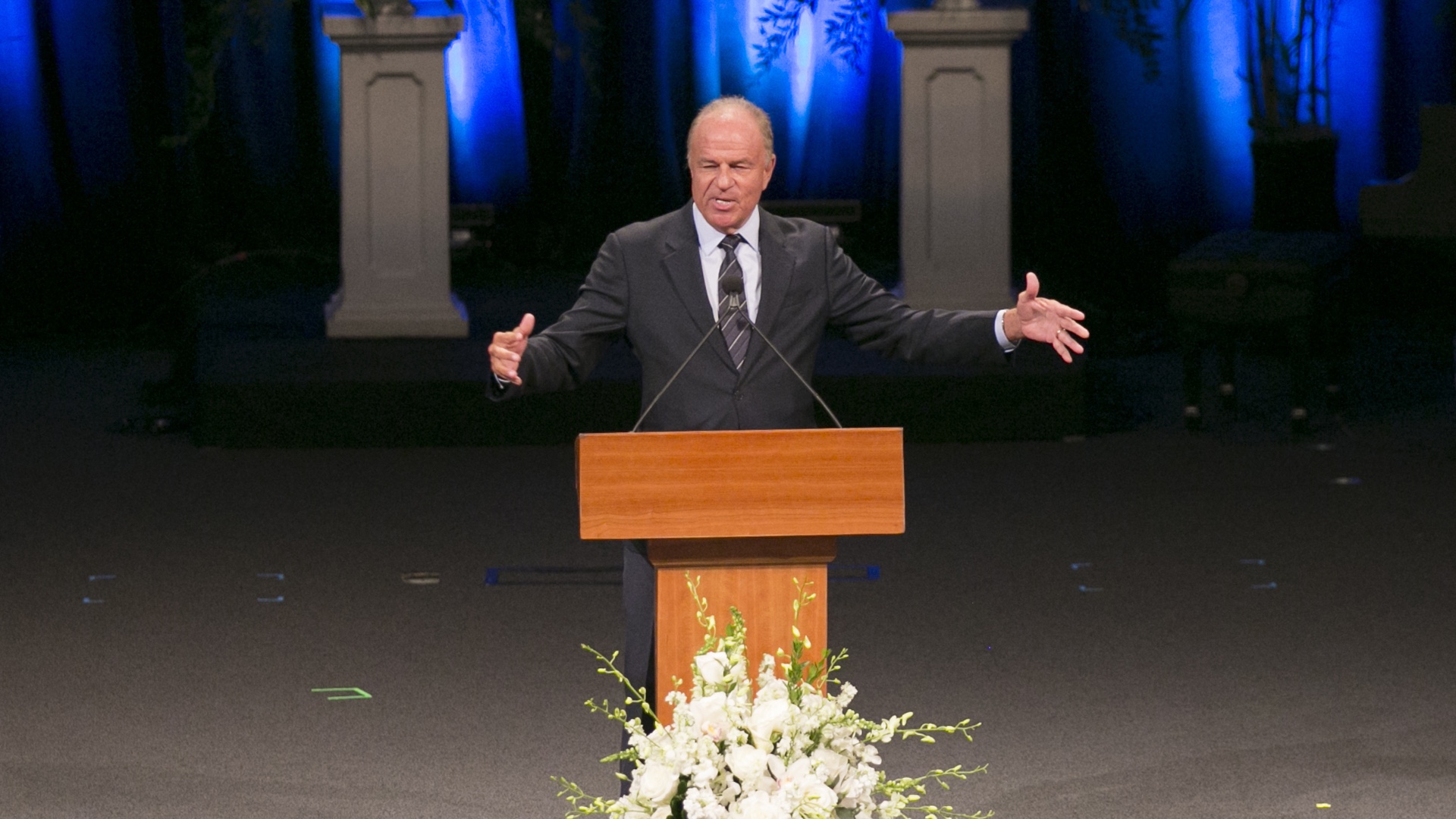 Former Arizona Attorney General Grant Woods speaking at a service for former U.S. Sen. John McCain on Aug. 30, 2018.
Arizona National Guard photo by Staff Sgt. Adrian Borunda
Former Arizona Attorney General Grant Woods unexpectedly died Saturday at the age of 67, according to a family spokesperson.
"Grant was the love of my life. My best friend. My heart is broken. I just cannot believe he is gone. I can't believe our time together is over. He was the best husband, the best father anyone could have wished for," said his wife, Marlene Galan Woods. "I am so proud of the man he was, public servant, advocate for the everyday person, lover of music and stories and sports. He made me a better person. I can't even fathom our lives without him. But we are strong, and a close family and we will work hard to honor his life."
Governor Doug Ducey issued a statement praising Woods.
"My deepest sympathies go out to the family and loved ones of Grant Woods. He was well-known in the Arizona community for decades, including serving as Attorney General and chief of staff to John McCain before moving on to private practice. Arizona honors his life and years of public service. Our thoughts and prayers are with his wife Marlene and five children," wrote Ducey.
Woods served as Arizona Attorney General from 1991-1999. He served as Chief of Staff to John McCain when he was first elected to the U.S. House of Representatives in 1982.

They remained friends until McCain's death. Woods delivered a memorable eulogy at McCain's funeral.
Woods was a Republican for most of his career and co-chaired Jan Brewer's gubernatorial campaign in 2010. But he did endorse Democrats including Terry Goddard, Janet Napolitano, and Hillary Clinton. He became a Democrat in 2018 and endorsed Joe Biden in last year's presidential race.

He is survived by his wife and five children.
The family requested privacy and said funeral arrangement will be announced soon.