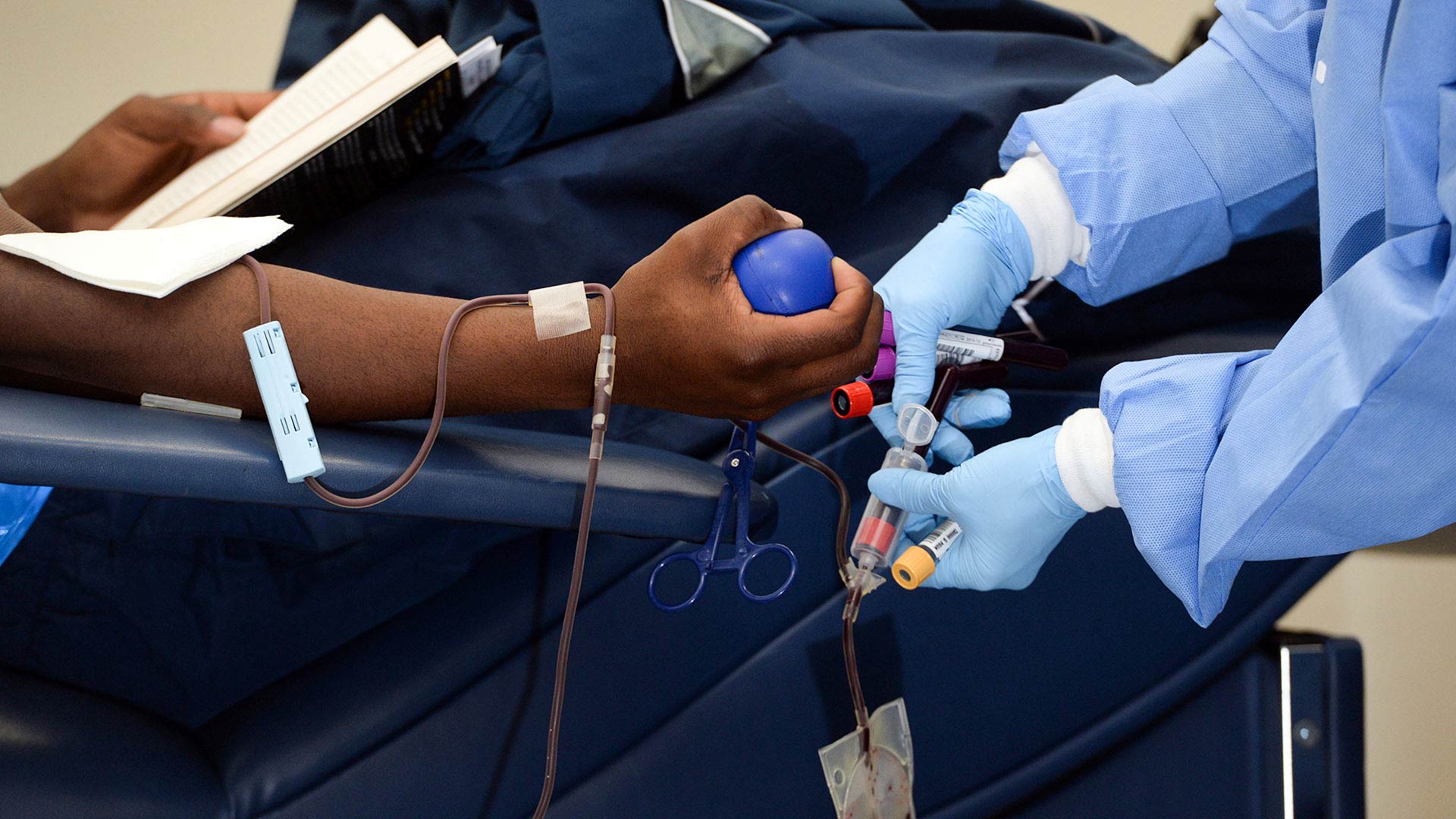 A man donates blood.
Department of Defense
The American Red Cross continues to experience an emergency blood shortage in southern Arizona and across the country. And with the holidays just ahead, medical professionals worry the shortage could get worse.

Fall is typically a time when the blood supply rebounds from summer blood shortages, but a surge in COVID-19 cases across the U.S. due to the Delta variant has contributed to the lowest donor turnout of the year.
Courtney Slanaker, the executive director for the Red Cross in Southern Arizona, said the need is great.
"It's kind of the first time in 10 years that we've seen the blood supply this low," she said
Low blood supplies means that some hospital patients could face delays in care.
Slanaker is also worried about the supply of platelets.
"We are also seeing a major platelet shortage and platelets only have a 5-day shelf life," she warned. "Whole blood has about 42 days of shelf life, and so platelets we are needing right now in Southern Arizona about 30 more appointments per week."
She said the holidays are traditionally a time of greater need. She hopes that eligible donors will step up now and close the gap.
"The holiday time is a time of greater need because do see a reduction of people booking appointments and donating blood and platelets during the holiday season," she explained. "Every two seconds in the U.S., someone needs a blood product and that does not change during the holiday season. We see the need increase because we see the donations decreasing."
Those wishing to donate blood or platelets should contact the American Red Cross Southern Arizona Chapter in Tucson.