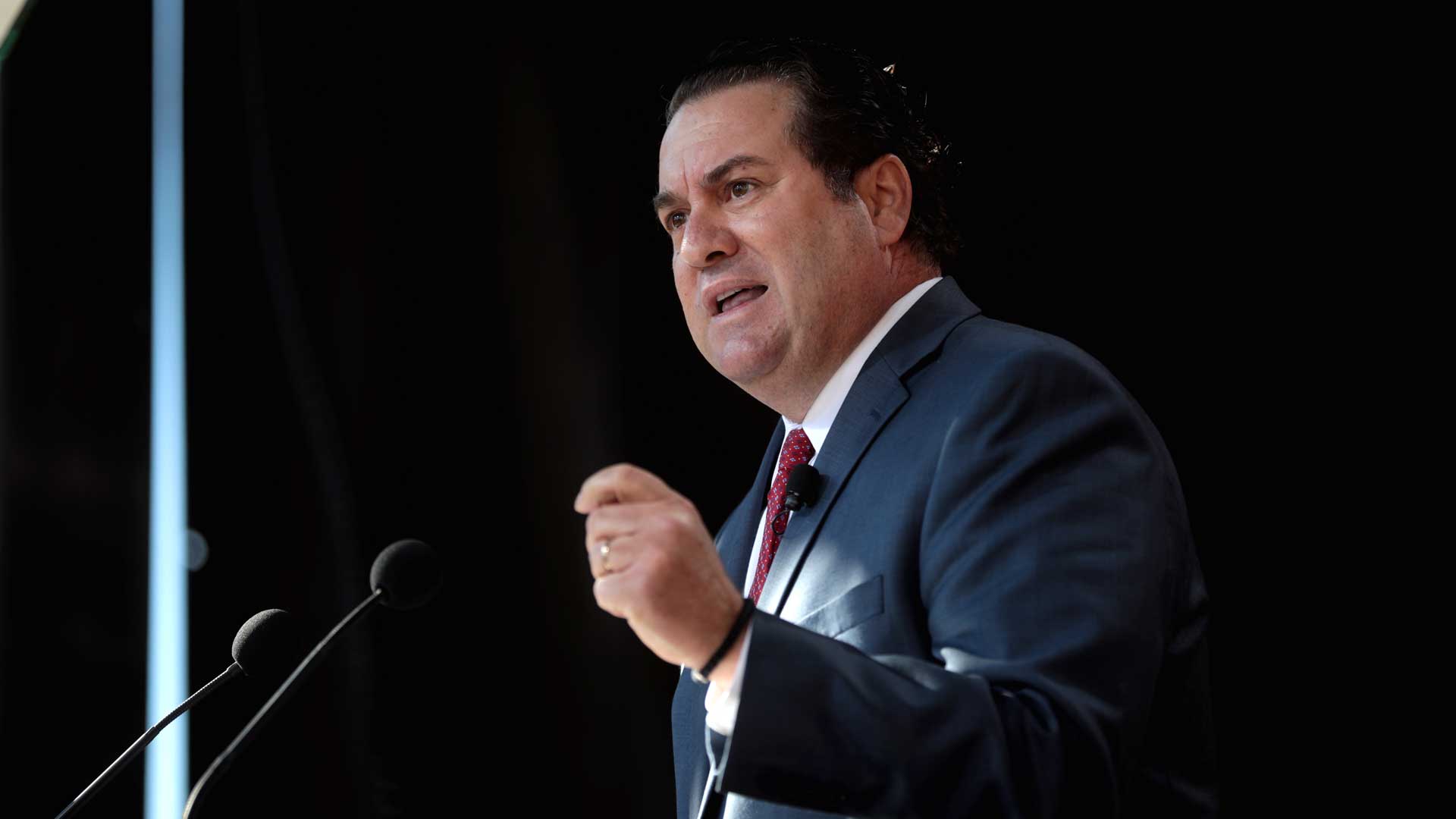 Arizona Attorney General Mark Brnovich in Phoenix, January 2019.
Gage Skidmore/Flickr (CC BY-SA 2.0)
A federal judge on Wednesday rejected a request by Arizona Attorney General Mark Brnovich to temporarily block COVID-19 vaccine requirements for federal contractors.
Lawyers for the state attorney general's office argued the requirements violate the government's procurement rules.
But the state's case was also based in part on a separate argument that the policy is unconstitutional because, as the state's lawyers argued, the vaccination requirements do not apply to undocumented immigrants.
U.S. District Judge Michael Liburdi shot down that argument during a three-hour hearing, calling it a political issue and telling lawyers for the state to take it up with Congress.
Wednesday's hearing is not the end of the case, however.
Liburdi gave the state until November 19 to file an amended version of the lawsuit.
Employees of contractors covered by the policy face a January deadline to get vaccinated against COVID-19.
Lawyers for the federal government defended the policy, contending the president has the authority to take steps they argue will protect the federal workforce during a pandemic.