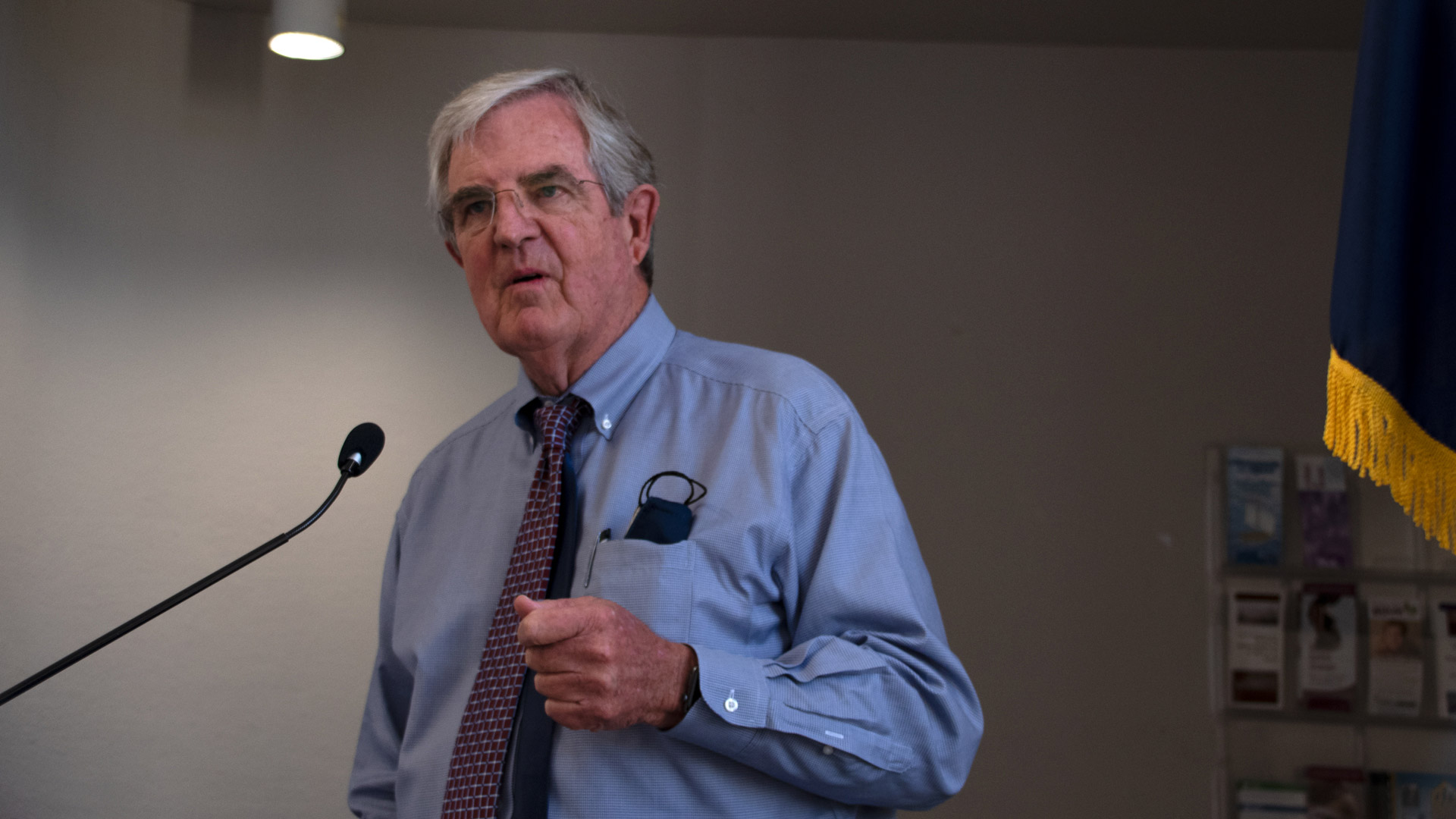 Pima County Administrator Chuck Huckelberry. August 2021.
Christopher Conover/AZPM
Pima County Administrator Chuck Huckelberry is out of the hospital, after being critically injured when a car struck his bicycle last month.
Pima County posted an update from Huckelberry's wife on social media Thursday.

Maureen Huckelberry said her husband is "receiving care and physical and other therapies at a new facility," and his care team is happy with the progress he's making.
Huckelberry's bicycle was struck by a car that careened out of control after being struck by another vehicle.

Police charged the 75-year-old driver of the car that caused the accident with unsafe driving.
There's no indication when Huckleberry will return to work for the county. He has served as county administrator since the early 90s.