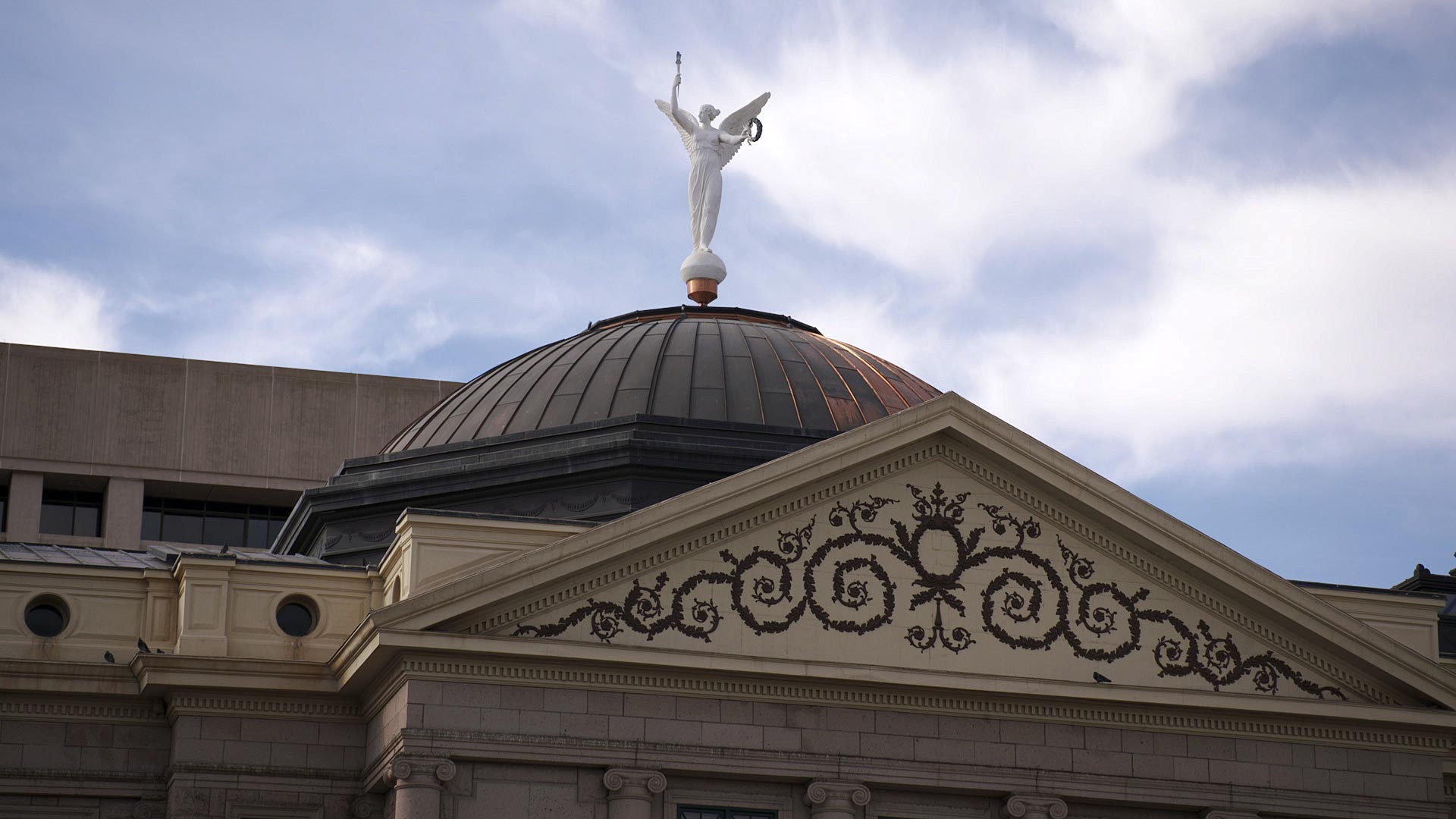 The dome atop the Arizona Capitol Museum at the State Capitol in Phoenix. January 2021.
AZPM Staff
Arizonans could get to vote on repealing a so-called flat tax approved by the state Legislature earlier this year.
The Secretary of State's Office said Friday that opponents of Senate Bill 1828 gathered enough petition signatures to put it to a vote in 2022.
The repeal question would be Proposition 307 on the ballot.
Republicans in the Legislature argued the policy would provide a broad tax cut. But opponents argued it would mostly benefit the wealthy.
"Taxes have been slashed for decades and we've seen the impact on our roads, on our schools, on public safety," said Beth Lewis, executive director of Save Our Schools, which is campaigning to repeal the law. "We're at a point where nobody is being taken care of and our middle class is shrunken."
A spokesman for Gov. Doug Ducey said the repeal effort was still in its early stages.
The law could still take effect depending on the outcome of a lawsuit arguing that the tax policy cannot be repealed by voters.
"Our goal with this legislation hasn't changed and that is to make sure Arizonans get to keep as much of their hard-earned money as they possibly can," said C.J. Karamargin, the governor's communications director.