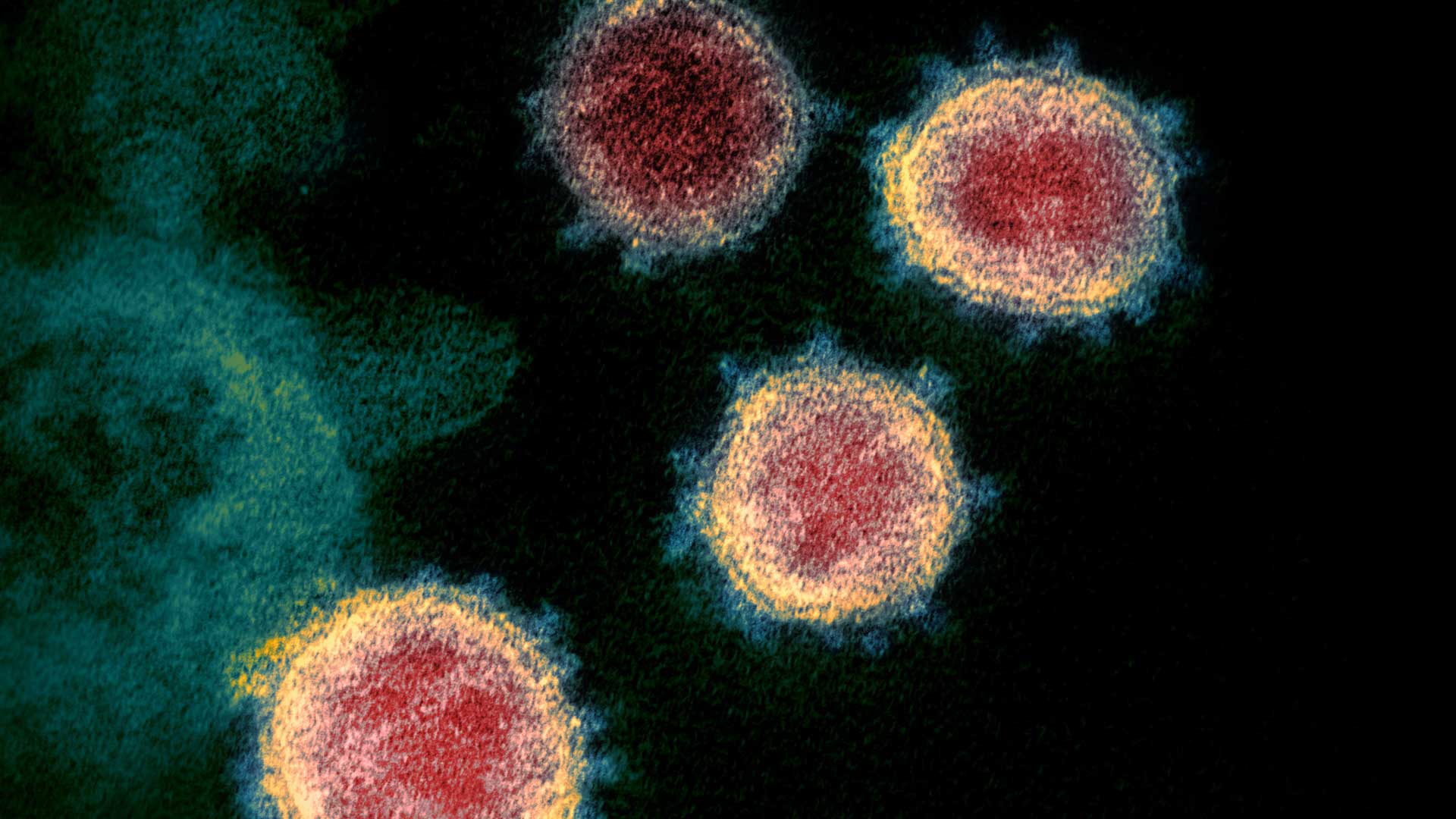 This transmission electron microscope image shows SARS-CoV-2—also known as 2019-nCoV, the virus that causes COVID-19—isolated from a patient in the U.S.
NIAID-RML
Arizona health officials are reporting 1,961 new COVID-19 cases and one new death.
The state Department of Public Health Services released the latest virus figures Monday, which now have Arizona at a total of 1,266,809 cases and 22,230 deaths.
Hospitalizations hit a new peak with 2,581 people in hospital beds due to COVID-19 as of Sunday. The current surge's last peak was 2,574 last week.
Public health experts worry about a major rise in cases and hospitalizations in the weeks following Thanksgiving, where more people with mixed vaccination status gathered indoors.
There are also growing concerns about the omicron variant, which has appeared in other countries.
Dr. Richard Carmona, a former U.S. Surgeon General tapped by the governor with boosting the vaccination rate in Arizona, told reporters Monday that new information about the variant may emerge rapidly but that early information underscores the need for Arizonans to get vaccinated.
"Early information suggests our current vaccine is still good against this variant. We don't know how good yet but there is reason to believe the vaccine currently will still be very effective and there should be nobody thinking that because there's a variant, no need to get this vaccine because we need a new vaccine. Not so," Carmona said.
About 56% of Arizona's population is fully vaccinated against COVID-19, according to data compiled by Johns Hopkins University.
University of Arizona President Dr. Robert Robbins said about 80% of employees and student workers are now vaccinated against COVID-19.
"The student employees are actually at a higher rate than the non-student employees but overall, we've passed the threshold of 80%."
Arizona's public universities are requiring their approximately fifty two thousand employees to get vaccinated under federal policies for government contractors.
Robbins said he does not foresee the university returning to all-digital instruction.
Andrew Oxford contributed reporting.
Credit: Nick O'Gara/AZPM. Sources:
The New York Times
, based on reports from state and local health agencies, Census Bureau. Case reports do not correspond to day of test.