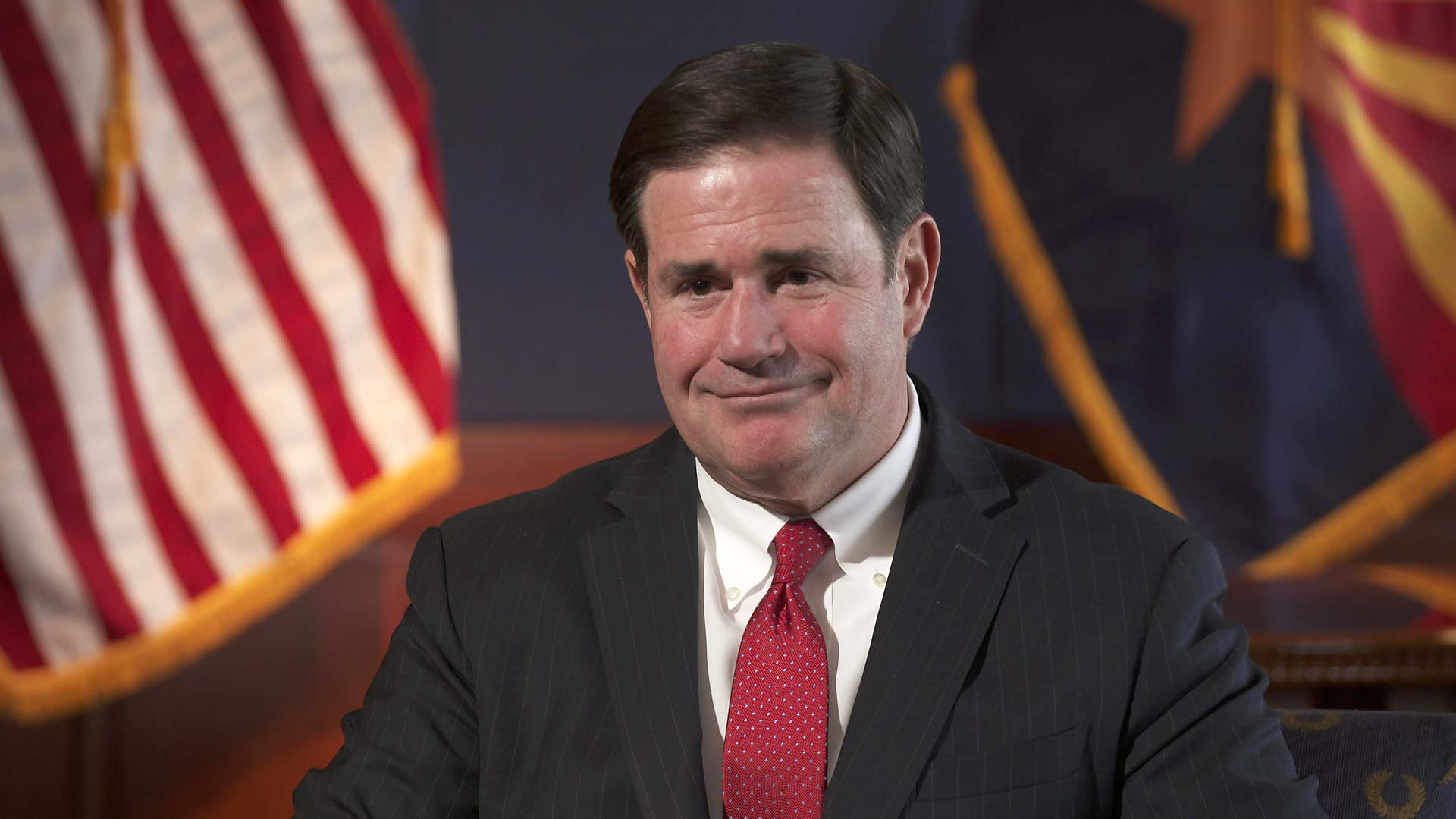 Arizona Governor Doug Ducey sits for an interview with Arizona 360 in his office at the Arizona Capitol on Jan. 13, 2021.
AZPM Staff
Governor Doug Ducey was at the University of Arizona in Tucson on Thursday afternoon touting what he calls the "stunning" results of the return-to-work bonus program along with the state's move to end participation in a federal unemployment insurance program.
"I'd offer out is the evidence of its success is the amount of people that are back in the workforce today compared to February of 2020, which was the state's all-time record high for employment," Ducey said.
The bonus program awards $2,000 checks to unemployment recipients who rejoined the workforce between mid-May and early September.
The Arizona Agenda reported just after the mid-November application deadline that the program had paid less than half of the 26,000 applicants and spent less than 10% of the $300 million the governor had allocated to the program.
The unemployment rate in Arizona was 6.6% in July when the state discontinued the federal program and dropped to 5.2% in October.
The U.S. unemployment rate has dropped from 5.4% to 4.6% in that time.