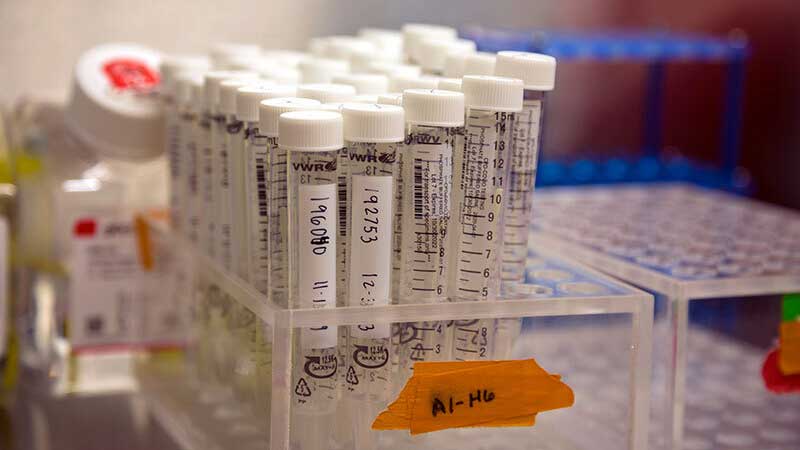 Scientists say sensor testing for COVID-19 can be an improvement over tests performed with nasal swabs or saliva.
Health officials confirmed the state's first case of the omicron variant in Yavapai County on Wednesday.
The state health department provided few details about the case but recommended Arizonans continue to seek vaccination against COVID-19 and get booster shots.
"Much remains unknown about the Omicron variant at this time, including whether it is more transmissible and more capable of producing severe illness than the Delta variant," said Don Herrington, interim director of the Arizona Department of Health Services. "We do know that current COVID-19 vaccines have remained very effective against Delta and other variants, and I strongly encourage Arizonans to get vaccinated if they aren't already and make sure they're current on their booster dose if they are fully vaccinated."
The chief of the U.S. Centers for Disease Control and Prevention says more than 40 people in the country have been found to be infected with the omicron variant so far and more than three-quarters of them had been vaccinated.
But Dr. Rochelle Walensky said in a Wednesday interview with The Associated Press that nearly all of them were only mildly ill.
Walensky says the data is very limited and the agency is working on a more detailed analysis of what the new mutant form of the coronavirus might hold for the U.S.
But she said "the disease is mild" in most of the cases reported so far, with symptoms mainly cough, congestion and fatigue.
Associated Press contributed reporting.
Credit: Nick O'Gara/AZPM. Sources:
The New York Times
, based on reports from state and local health agencies, Census Bureau. Case reports do not correspond to day of test.