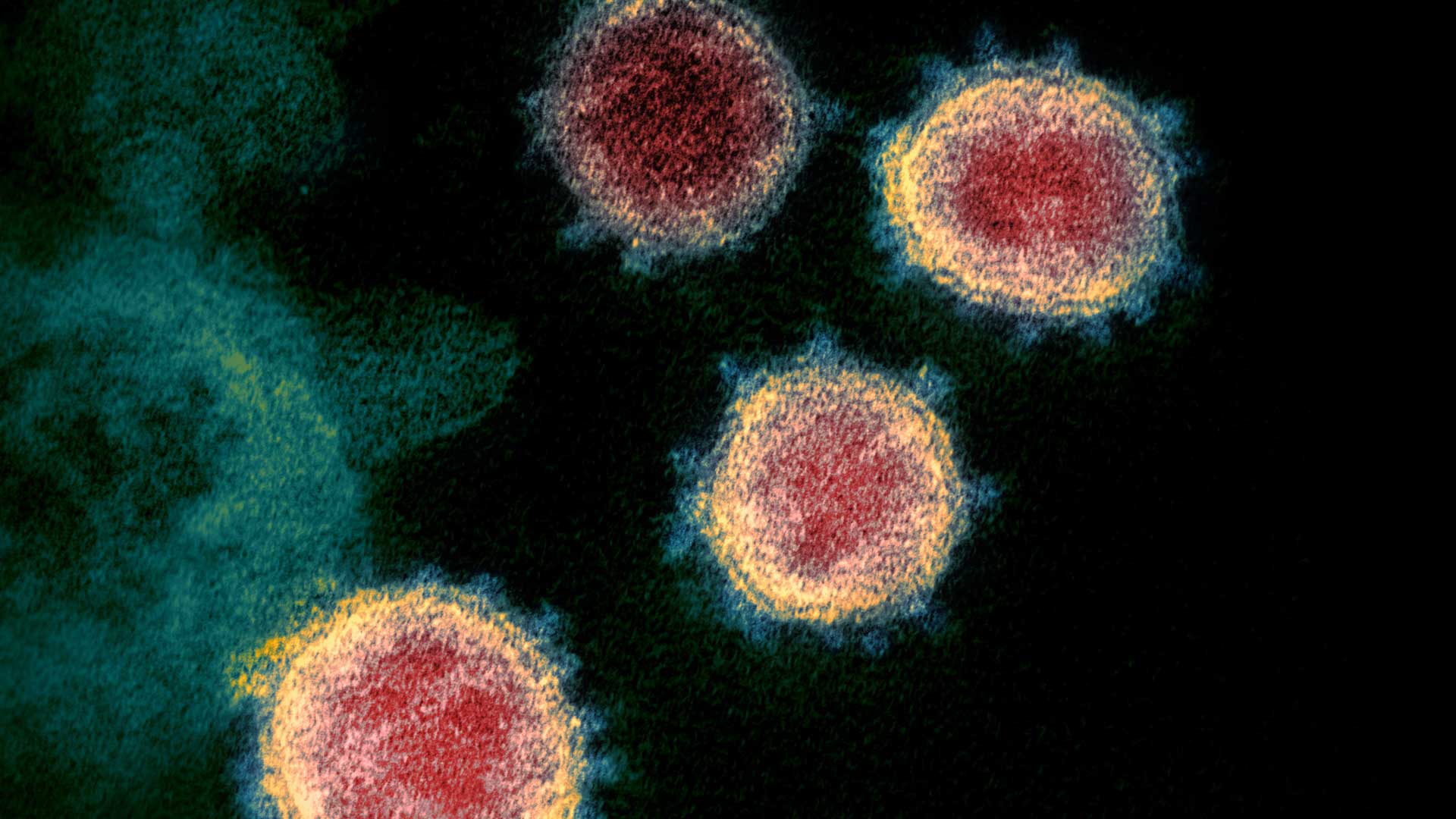 This transmission electron microscope image shows SARS-CoV-2—also known as 2019-nCoV, the virus that causes COVID-19—isolated from a patient in the U.S.
NIAID-RML
Arizona is reporting fewer than 3,000 new COVID-19 cases for the first time in nearly two weeks.
The state on Monday reported 2,391 additional confirmed cases. But there were no new virus-related deaths.
The lower figures might partially be attributed to a lag in reporting figures on the weekends.
Now the state's pandemic total number of cases is 1,318,580 cases. The number of deaths remains 23,040.
Hospitalizations for COVID-19 remained about the same with 2,688 patients as of Sunday.
Still, hospitals are more crowded because of large numbers of patients being treated for non-virus-related reasons.
Credit: Nick O'Gara/AZPM. Sources:
The New York Times
, based on reports from state and local health agencies, Census Bureau. Case reports do not correspond to day of test.