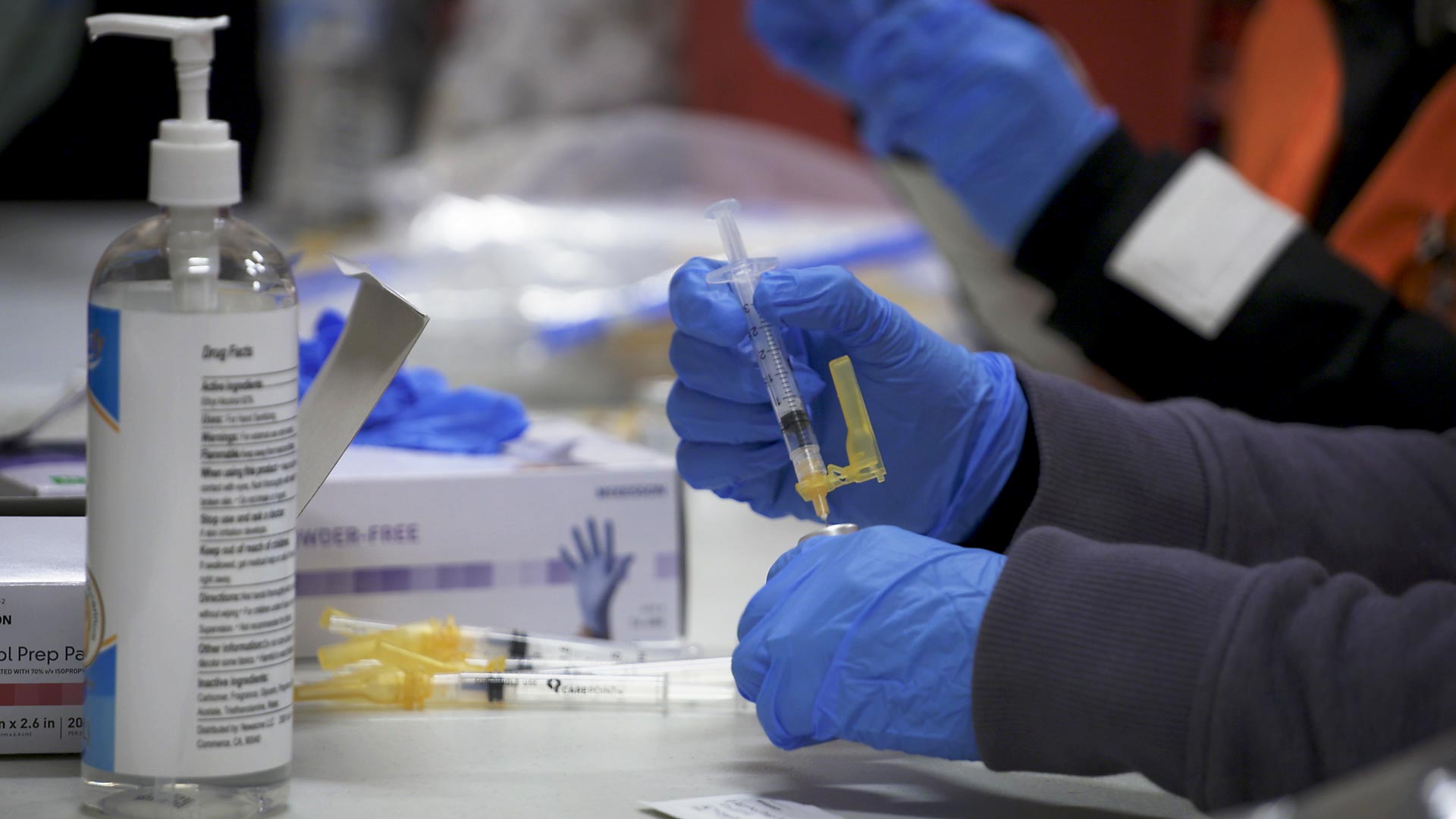 A health care worker prepares doses of the COVID-19 vaccine at a vaccination event in Globe on March 13, 2021.
AZPM Staff
The Department of Homeland Security is asking for contractor proposals to provide COVID-19 vaccination services to migrants at some parts of the border.
Posted on SAM.gov last month, the federal website where government contractors can submit proposals for project, DHS says it's looking to award a short-term contract to provide vaccine services to non-U.S. citizens at points along the Southwest border.
Border Patrol has not consistently tested or offered vaccines to migrants apprehended at the border. But in border states, including Arizona, aid groups and local health departments have assisted with that effort when asylum seekers are processed and allowed to stay in the U.S. Arizona groups say by the time they make it to those services, many migrants are already vaccinated.
According to the call on SAMS, all proposals were required to be submitted by Dec. 15.
As of that evening, no proposals were publicly available to view. A DHS spokesperson did not answer whether services were already underway but said vaccines will be provided by contracted staff for the Department of Health and Human Services to asylum seekers enrolled in the revamped Migrant Protection Protocols, and will take place at Border Patrol facilities during that enrollment process.

Fronteras Desk
is a
KJZZ
project covering important stories in an expanse stretching from Northern Arizona deep into northwestern Mexico.